Niles West to Host College Night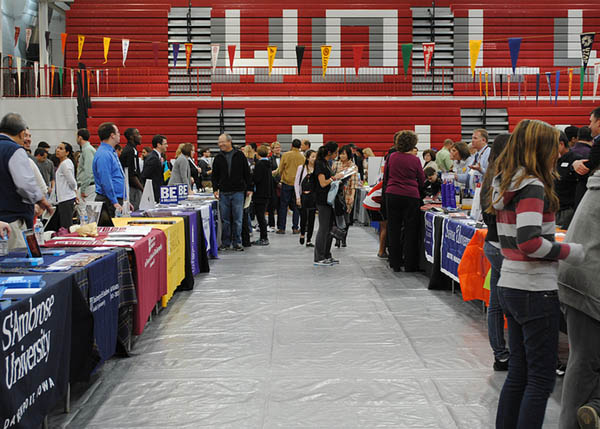 Over 215 in-state and out-of-state college representatives will conveniently be under one roof to entice prospective students to attend their institutions. District 219 is hosting the annual college night on Tuesday, March 21, at Niles West beginning at 6:30 p.m. The college booths will be scattered throughout the main gym, cafeteria, and surrounding areas.
A wide variety of colleges will be represented, ranging from typical 4-year universities to junior colleges and specialty schools. The night is designed for freshmen, sophomores, and juniors to evaluate their options for the future.
College Career Counselor Daniel Gin encourages all students that would like any sort of clarity involving colleges to stop by.
"It's a great opportunity for students to get information about post-high school institutions in a short period of time. This event is intentionally geared towards Niles West and Niles North students, but there will be some other local school students coming in as well," Gin said.
Gin also recommends that each student pre-registers for the fair on Strive Scan. This enables students to simply walk up to a booth, scan their custom bar code by the admissions counselors, and register into that college's database. National Honor Society members will also be there, guiding the other students as they sign up for the system.
Senior Debbie Kim is one of the NHS members that feels that college night is beneficial.
"It is helpful for students to attend because it allows them to explore their college options, arguably one of the most important decisions in their life, as well as get in contact with college reps. Over 220 colleges will be attending so we strongly encourage everyone to stop by and see their possibilities," Kim said.
Junior Emily Duong is looking forward for this night to further her knowledge in this realm.
"Honestly, the whole night stresses me out a little bit, but I don't really know that much about what college I want to go to see or what my options are," Duong said.
About the Writer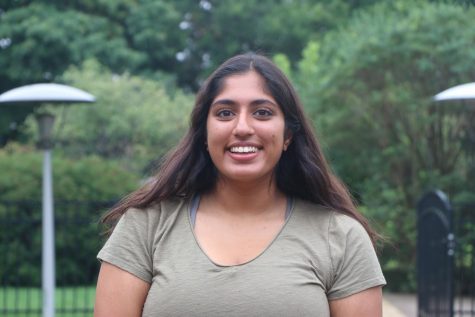 Divitya Vakil, Editor in Chief
When she's not writing for the NWN, Divitya can probably be found on the nearest couch taking a nap or binge-watching movies on Netflix. She loves playing...