Symphonic Wind Ensemble Performs at Metro East Band Festival Ahead of Pasta 'n' Pops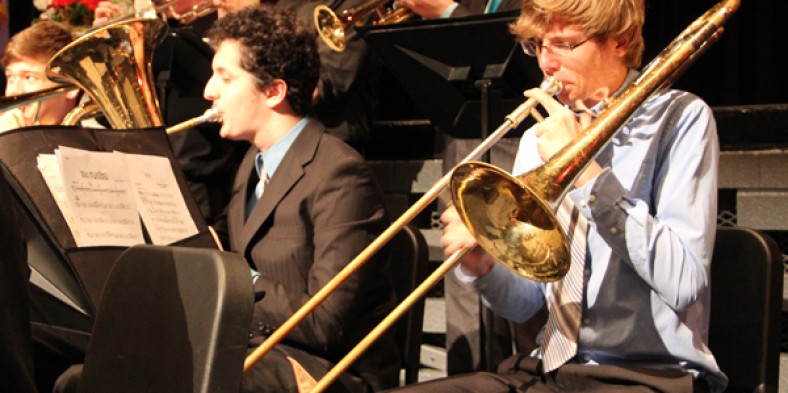 Niles West's outstanding music program further distinguished itself earlier this month when the Symphonic Wind Ensemble was awarded the highest rating possible at the Metro East Concert Band Festival. The ensemble, composed of some of West's top instrumental musicians, performed at the festival hosted by O'Fallon Township High School on Monday, March 6.
The festival was a unique experience for the band members, as Niles West has not participated in a ranking festival of this kind in many years. The ensemble was evaluated by judges on its performance of several difficult pieces. Members also attended a clinic, where a professor from Western Illinois University worked with the band, experimenting with their playing and giving them advice for improvement.
"As the festival location was quite far, we didn't really spend much time at the festival itself," senior Vijay Shah said. "We left school just before 5:00 a.m. and arrived at OTHS at around 9:30 a.m. We ended up changing into concert dress on the bus, which was interesting. We then had some time to put together our instruments in a classroom, headed over to the warm-up room and went through some sections of our performance repertoire, and then the show was on."
The ensemble, conducted by band director Justin Johnson, performed three very different pieces at the festival. From the touching piece "Lux Aurumque" (by Eric Whitacre) to the dramatic Russian military march "A Slavic Farewell" (by Vasilij Ivanovitj Agapkin) and playful and grand style of "Sea Portrait" (by Homer LaGassey), members were able to showcase their diverse talents through all three pieces.
"'Sea Portrait' is a piece rarely performed nowadays and is a relic of very romantic music from the mid-20th century. It is a tone poem, meaning that it centers around a non-musical subject — in this case, the sea," Shah explained. "This was a very challenging piece for us, but it was quite an accomplishment to close out our performance at OTHS with this exciting work."
Members of the Symphonic Wind Ensemble were proud of their accomplishments at the festival, as they very well should be. The ensemble received a ranking of Superior (90+/100 points) from all three judges for outstanding performance.
Despite their success, members are already looking ahead and preparing for their next performances.
"Mr. Johnson has held our band to high expectations in general, so I knew the full potential of our band and understood that the expectation was that we would perform at that level," junior Emily Duong said. "In general, we did exceedingly well according to the judges, but we knew what we had to improve on for our spring concert."
The band's final concert of the year was held this past Tuesday, March 15, and the Symphonic Wind Ensemble performed these pieces alongside West's Concert and Symphonic bands. Although there won't be any more band-only concerts, the talents of West's music students will be showcased once again at the annual Pasta 'n' Pops event.
"This year's Pasta 'n' Pops is on Saturday, May 6, and it's the annual fundraiser for Niles West Fine Arts. The Niles West Choirs, Orchestras, and Bands perform, as well as our Jazz Band," Shah said. "It will also be a great time to congratulate [retiring orchestra director] Mr. Katz on a wonderful career and thank him for his dedication to NW Fine Arts."
For senior band members, the Pasta 'n' Pops event will be their final performance before graduating from Niles West, and they're ready to play their hearts out one last time.
"Performing music is like nothing else. Weeks are spent working on a single piece of music, sometimes months," senior John Saba said. "Either way, all that practice goes into one performance. In music, you only have one shot to make sure that what you perform is not only amazing, but your best. And that is what we did."
Tickets for Pasta 'n' Pops can be purchased here; direct any questions to [email protected]
About the Writer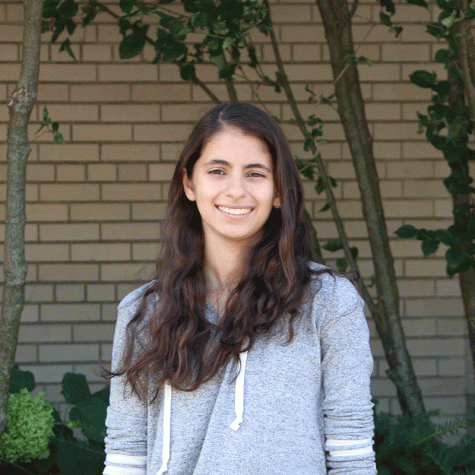 Sonja Malek, Academics Editor
Sonja is a senior and the head of a brand new section, as well as the self-proclaimed 'voice of the nerds' on the NWN. She enjoys reading, spending time...