AP Registration to be Held Ninth Period Tuesday
The annual AP Test Registration will be held Tuesday, April 11 in the cafeteria during 9th period. Any student who is registered for an AP test in May is required to attend this session where students will be filling out their testing forms.
AP testing coordinator Mary Nolan Bridges encourages students to take AP tests, and wants to remind students that if they do not attend the registration, they will not be able to take any AP tests, which can be immensely valuable later in life.
"In the long run, AP testing saves you a lot of money. Colleges accept many high AP scores for college credit, so you won't have to end up taking some of the credits you need. It eventually saves you thousands of dollars," Bridges said.
Though they realize it is necessary, many students feel as if this registration just adds extra pressure. Junior Sandra Nahhas has been enrolled in AP courses since freshman year, but she still feels stressed about the upcoming tests.
"Taking these AP classes really pushes us to be at a higher level than we're actually at. It puts us in the mindset of being in college, rather than taking things step by step in high school. The registration day always creeps up on us, and makes us all realize that AP tests are so much closer than we thought they were," Nahhas said.
Unlike Nahhas, junior Zoha Ullah is excited for testing. She does not enjoy the studying, but she realizes working hard will pay off in the long run. She plans to score high on her AP tests this year in the hope of earning college credit.
"Though it's a lot of work that needs to be put in throughout the year, taking AP classes in high school will benefit your college experience," Ullah said. "AP registration day is a little scary, but it's a relief to know that you're not alone in the process. Looking around to see hundreds of kids filling out the same forms and having the same goals takes some of the pressure off."
About the Writer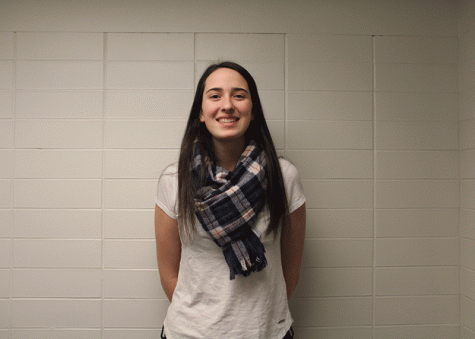 Nicole Zelazko, Arts & Entertainment Editor
Nicole Zelazko is the Arts & Entertainment editor for the NWN. When not playing for the school varsity volleyball and basketball teams, Zelazko enjoys...