Principal's Recognition Breakfast Held This Morning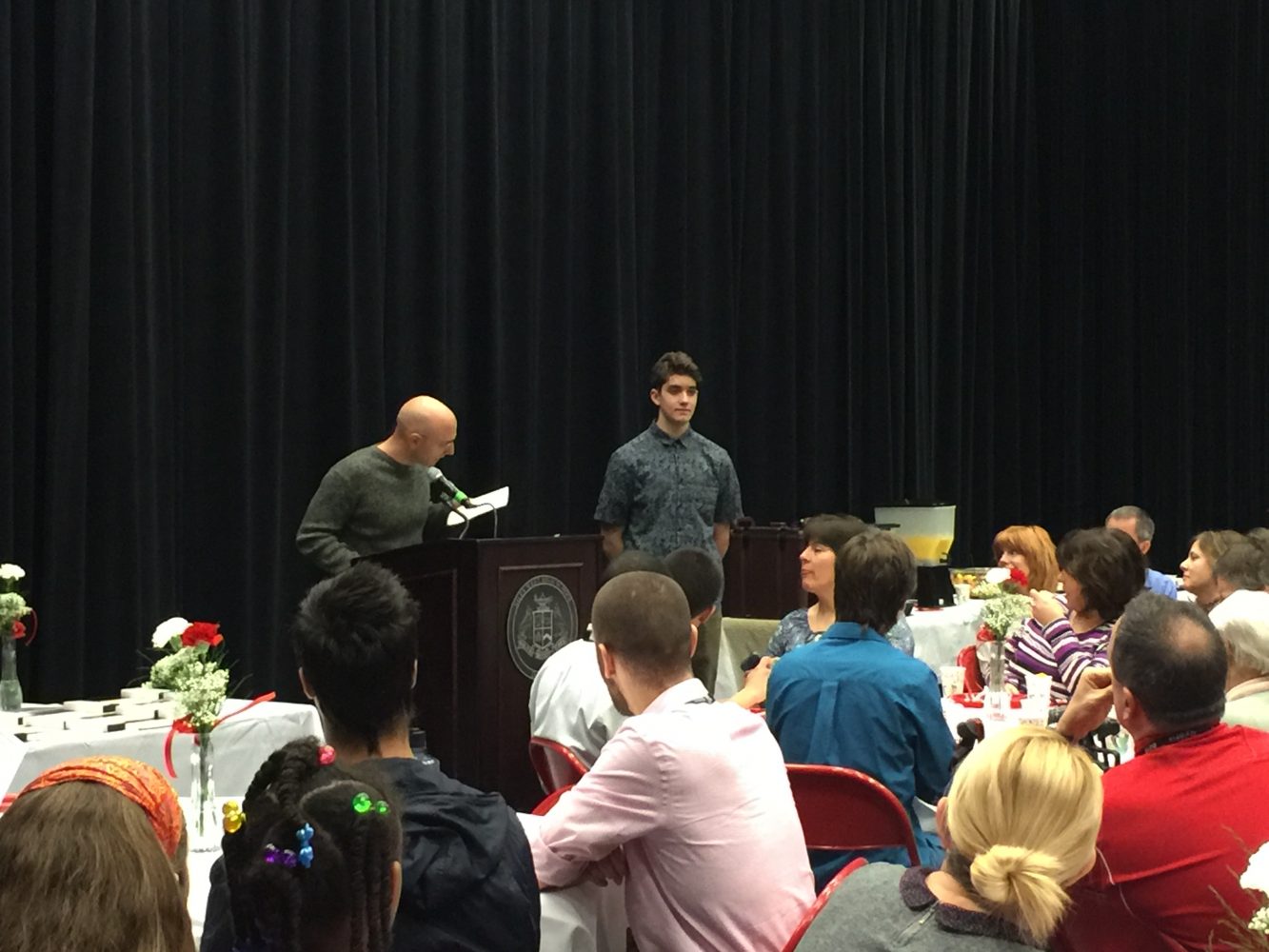 Eighteen students were recognized this morning, Tuesday, April 4, at the bi-annual Principal's Recognition Breakfast held in the Blackbox Theater for their involvement or impact in the Niles West community.
Each of the school's respective department's selects one student to honor. Students are chosen after the teaching staff of the entire department reaches a consensus.
While these awards are normally given to seniors, junior Sophia Cinquemani, who takes both French and Spanish, was recognized for her dedication to Foreign Languages.
"I am very honored to have received this award, and I think my dedication to foreign language has allowed me to deserve it, too," Cinquemani said. "Since I've started learning a foreign language, my devotion to learning has blossomed and allowed me to succeed. I am simply thankful to have the opportunities to excel and to have the wonderful teachers who have guided me along the way."
Her current AP Spanish teacher, David Malatesta, knew that she deserved the award based on her dedication to her language classes.
"I nominated her because of her attitude, drive, and ambition. She's always on task, helps other students, and studies several languages, so she is really an asset to the class. I have rarely ever heard her speak English in class, and she always has amazing questions." Malatesta said.
Some teachers simply felt a connection to a certain student, which is why the department chose to honor them.
"Sokol [Delisi] has great enthusiasm for not only all the social studies classes he has taken, but also for school in general," social studies teacher Dana Kanwischer said about her department's honoree. "He's Mr. Niles West!"
Principal Jason Ness enjoys this breakfast as this is a way to acknowledge many students' accomplishments from a variety of departments.
"A lot of the time, these are the students that are not seeking out any recognition, which is why it's nice to recognize all of the little things that they do in order to better the school. I definitely look forward to this breakfast and wish that we could have one every day to honor every student that has a positive impact on our community," Ness said.
The students honored were as follows:
AIM Award, Molly Uchtman; Athletics, Brendan O'Shaughnessy; Communications, Duaa Israr; English Language Learners, Nohadra Ibrahim; Engineering/Computer Science/Business Education, Daniel Struck; English, Elijah Lancaster; Fine and Applied Arts (Family and Consumer Science), Susan Audicho; Fine and Applied Arts (Choir), Chester Beck; Fine and Applied Arts (Theater), Cosette Nowik; Fine and Applied Arts (Visual Arts), Sarahi Rodriguez; Literacy Center, Sebastian Mejia Villegas; Mathematics, Yekaterina Teryokhina; Physical Welfare, John Noel; Science, Xiaojia Zhang; Social Studies, Sokol Delisi; Student Activities, Janki Patel; Student Services, Tasneem-Farizah Khatoon; World Languages, Sophia Cinquemani.
About the Writer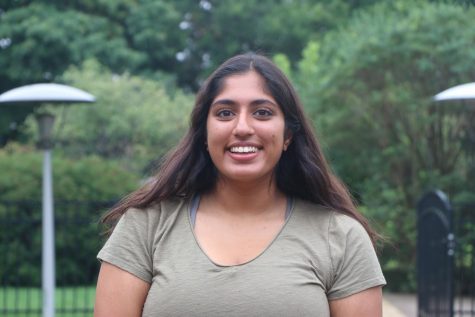 Divitya Vakil, Editor in Chief
When she's not writing for the NWN, Divitya can probably be found on the nearest couch taking a nap or binge-watching movies on Netflix. She loves playing...