Senior Athlete Recognition Breakfast to be Held Tuesday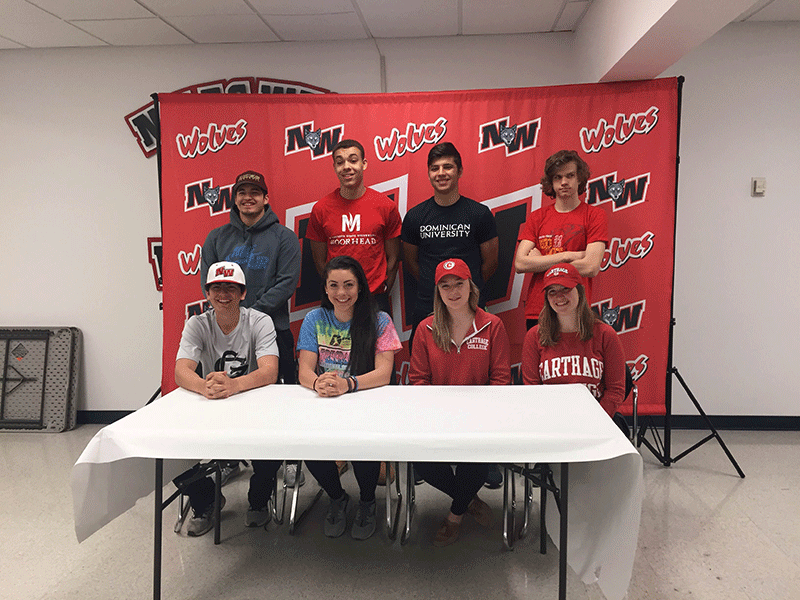 By Erin Kaihara
April 18, 2017
The annual Senior Athlete Recognition Breakfast will be held next Tuesday, April 25 beginning at 7:00 a.m. in the student commons.
The breakfast aims to recognize student-athletes who intend to continue their playing careers beyond high school.
"The purpose of this breakfast is to recognize our senior student-athletes that are moving on to play their chosen sport at the collegiate level. It is a way for the Athletic Department to say thank you to the student-athletes and parents for all that they have given Niles West, including their dedication, their time, their commitment and their love of their sport," Assistant Athletic Director Terri Laux said.
Many of the athletes being recognized have said that they are excited to be continuing their athletic career at the collegiate level and appreciate the recognition from the school district.
"It feels nice to be recognized for something that I'm good at. I feel blessed to be able to play volleyball in college because it's my passion, and I love to play. I'm just so excited and so grateful," senior Kaila Johanson, who will play volleyball at Carthage College, said.
For others, like senior Niko Dominguez, who will be attending Aurora University, this entire experience is like a dream come true.
"My goals for track in college are to build myself into the team and run my heart out," he said. "They gave me this opportunity and I can't let it go to waste; I have to show up onto that track and prove to them what I'm capable of and prove that I earned that spot on the the team."
Other athletes being recognized include seniors Amanda Lee for golf at Lake Forest College, Matt Galanopoulous for football at St. Norberts, Dino Perocevic for football at Robert Morris University, Nicole Cho for track & field at University of Illinois at Urbana-Champaign, Karina Marin for track & field at Washington University in St. Louis, Jacob Peiser for golf at Loras College, Sebastian Villegas Mejia for cross country and track & field at the University of Chicago, David Sahakian for track & field at the University of Illinois at Chicago, Emanuel Rivera for track & field at Loras College, Marco Alanis for track & field at Augustana College, and Michael Gunnartt for baseball at Triton College.
Be sure to congratulate these students as they continue their athletic careers into the next chapter of their lives.