Commencement Speaker Recount to be Held Amid Controversy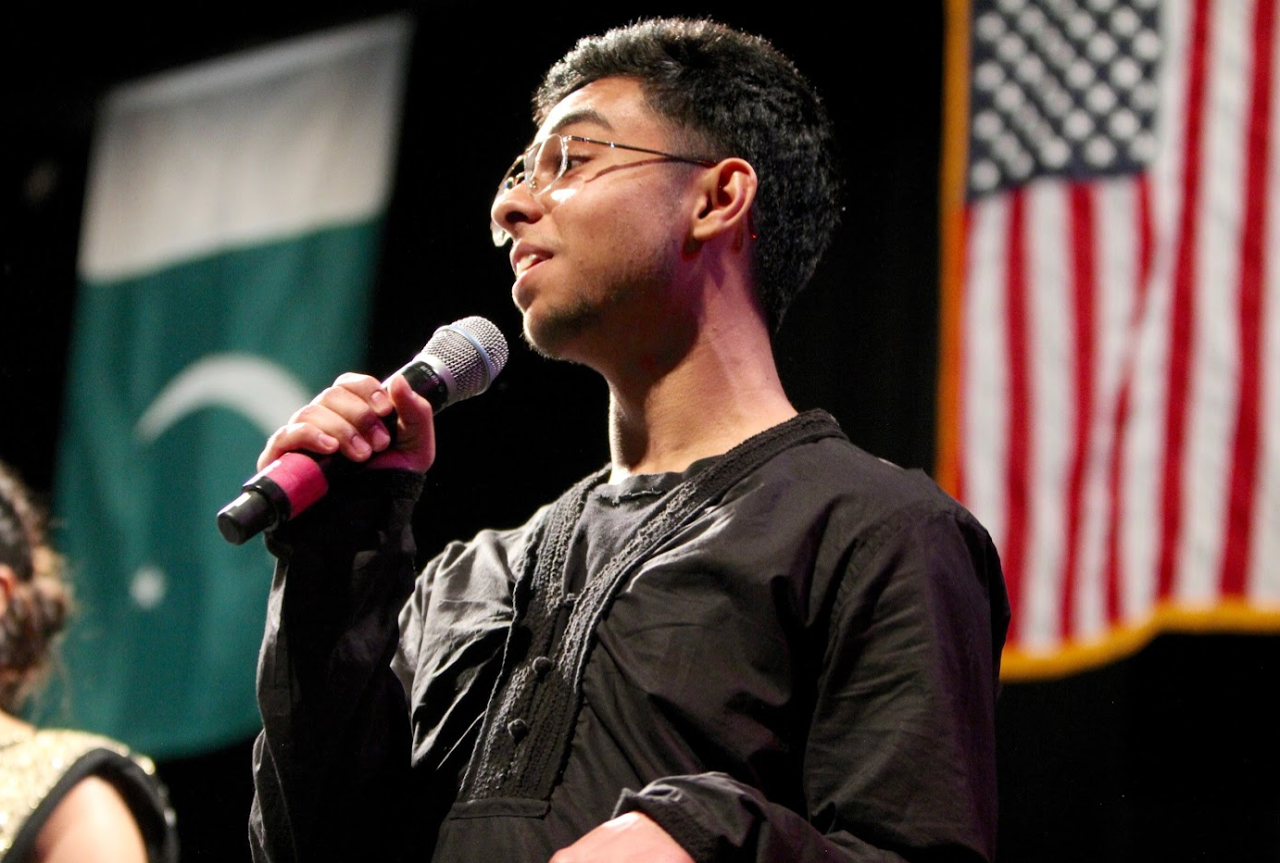 By Duaa Israr
April 12, 2017
As the final step in choosing a commencement speaker for the Class of 2017 Graduation drew to an end, the entire process came to a halt Tuesday, April 11 when one of the nominees, senior Isaiah Chauhan, was disqualified.
From the 19 applicants, seniors Claire Embil, Asma Akram, Jackie Baik, and Chauhan were selected by the commencement committee to present their speeches in front of the entire grade in the auditorium yesterday during homeroom. Students were then able to vote for the speech they thought best represented their grade. Chauhan — more commonly known as Izeezus among his classmates — had won the popular vote but was ultimately disqualified.
According to principal Dr. Jason Ness, Chauhan was disqualified due to the fact that he did not present an actual speech, but rather, a campaign as to why students should vote for him.
"Isaiah was disqualified from being the commencement speaker because he did not have a speech prepared," Ness said. "We started with 19 candidates and we narrowed it down to four finalists with the understanding that the finalists would prepare a speech that the seniors would vote on. He was the only one without a speech and with more of a promise of one. It's very difficult to vote on that, and it doesn't follow the protocol therefore we had to exclude him from the voting. We have three outstanding speeches that were actually delivered."
According to student activities director Katie Odell, a recount vote is currently being held through a link sent out through email. Seniors are encouraged to vote for the speech they think best represents the class of 2017 from the remaining contenders. Students must be signed into their school account in order to vote.
In light of this recount, Chauhan started a petition, which currently has 123 signatures, to regain his status as the commencement speaker.
"Imagine putting in hours of work into a writing, a work that you put so much passion, energy, and individuality into it," Chauhan wrote in a 10-page statement that he sent directly to the NWN. "Imagine that people don't even take it seriously at all. In fact, they dismiss it as if it shouldn't even be considered a contender. It's a weird feeling, right? Like, you put your soul and spirit into something, you invest yourself into a work that you believe can captivate others and be different, and just like that, it gets squashed. That's where I am right now."
Odell has been heavily involved throughout the process and says she agrees with Dr. Ness's decision.
"This is a very big decision and I don't make any big decisions by myself, especially something involving 2700 students," Odell said. "Commencement speaker is a big deal and this is not something to take lightly. The discussion started among multiple staff members once we heard Isaiah's speech — or lack of speech — and we were all done. It ultimately came down to Dr. Ness's decision."
Although admitting that his speech did not follow the requirement that was given to the nominees by the commencement committee, Chauhan defends his actions, arguing that the fact remains he won the popular vote.
"There were three girls that came with fully prepared, ready-to-go speeches," he wrote in his statement. "My speech, wasn't even in full prime mode, my speech didn't represent Isaiah Chauhan at all. Even then, even with me not having a complete speech compared to the three other girls, I still won the majority. I still won the popular vote! You see, we are in a situation where I didn't even release/recite my best work, and yet the seniors still voted for me to be the Commencement Speaker. This goes to show how much trust they have in me! If any other person gave the exact same speech I gave, they wouldn't have won at all! People believe in me! People want me to represent them! I ooze individuality, and the people want individuality, they want something different! This is 2017 people, this is the time to be different!" 
Chauhan stands by his speech, stating that it was outside of the box and he wanted to make a speech that was different than previous speeches given at graduation. His disqualification has upset many members of the senior class. Chauhan believes his supporters were disrespected and their voice was not taken into account.
"The fact of the matter is, many people are too afraid to go out and take crazy risks like this, with the possibility of getting in huge trouble. I feel that it is my responsibility to be the one willing to take hits, to make risky moves, for the sake of the art. For the sake of expression. For the sake of the voice. People wanted me to win, and I feel like my disqualification was a huge form of disrespect to everyone who supported and believed in me," he said.
One of Chauhan's biggest supporters, senior class Vice-President Sokol Delisi, feels that Isaiah has been wronged.
"I am a firm believer that Isaiah is an individual that believes in everyone and hears everyone's opinion, regardless if it goes against his personal beliefs. I am beyond blessed to be his senior class Vice President, but more importantly his friend, classmate, and fellow Kanye lover! I'm very disappointed with the way Niles West handled the situation. The individuals that disqualified him were the ones that elected him to speak. The integrity of the process has vanished. If this does not get resolved, then I'm disappointed to be a part of the graduating class," Delisi said.
Embil, who is one of the contenders in the new poll, said she hopes the speech given will be representative of everyone in the grade and not just a specific group of people, highlighting the fact that this may be the last graduation ever for some people. Embil hopes students will take this fact into account when they vote once more.
"This is all I'm going say about commencement speaker: For some kids, maybe not me or you, but for some students, this is the last graduation they are going to get. Not everyone is going to or going to finish college. It has to be meaningful. It's important that this speech is inclusive and representative of everyone's experiences at Niles West and that's not easy to do with a class of almost 600, but I tried, I didn't want to talk about myself because this isn't about me. It's about us, all of us," Embil said.
Contributions made to this story by George Panoutsos