West Student Athletes Commit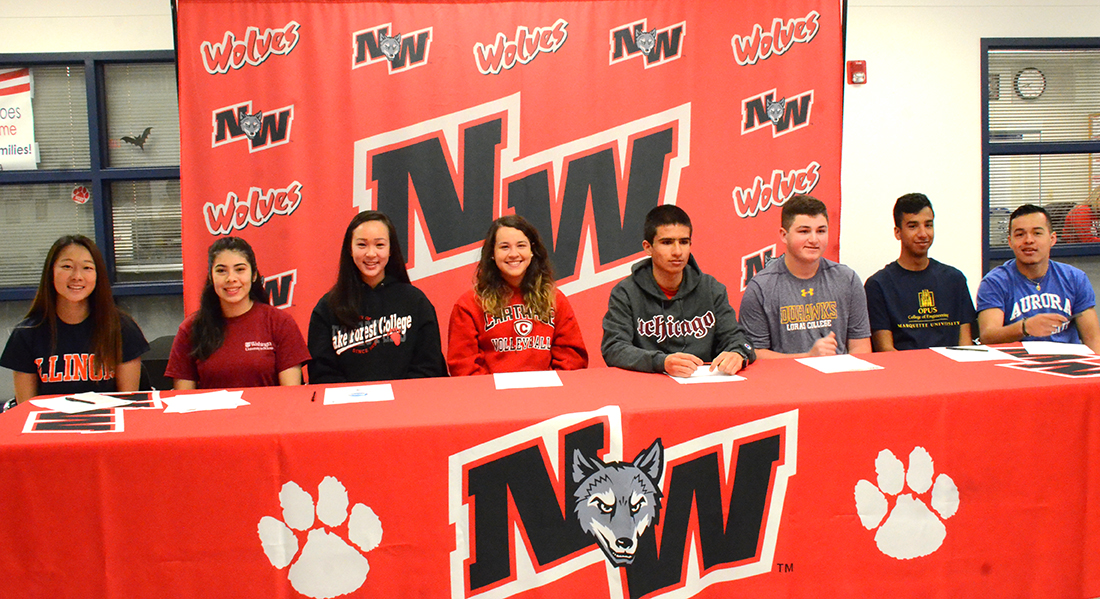 Time is of the essence as deadlines to finalize college decisions are coming up. On April 12, ten students, including Nicole Cho, Karina Marin, Amanda Lee, Kayla Johanson, Jake Pieser, Sebastián Villegas Mejía, David Sahakian, Emanuel Rivera, Marco Alanis, and Nicholas Dominguez, all committed to various schools.
Golf has always been a part of Lee's life. She even qualified to go to state at the beginning of the school year.
"I decided to go to Lake Forest College for three main reasons: opportunities, location, and golf. Lake Forest has a variety of opportunities for me to take advantage of. Golf became a huge role in my high school career and now it gets to continue onto college. I'll be able to improve while doing something I love."
Throughout her life, golf has helped Lee on and off of the green.
"Golf has shaped me into a better person. It requires so much mental strength which has helped me in the classroom. Being able to continue my career as a golfer is more than I could've hoped for," Lee said. "I know that will be prepared for and enjoy my future career with the resource available to me. I'm so excited to start in the fall, and see what college has in store for me."
Marin committed to Washington University in St. Louis for pole vaulting.
"The atmosphere was what solidified my decision. Every time I visited, people were always willing to lend a hand. It just felt like the right place for me," Marin said. "Pole vaulting is such a unique sport. I only started it last year, but I already love it. My gymnastics background has helped me immensely in learning how to pole vault and how to clear some big heights. I love the feeling of flying through the air, I always have, and in some ways pole vaulting is an extension of my gymnastics career that I'm elated to partake in. Committing to WashU still seems so surreal. All I know is that I'm nervous and excited to study there and grateful for the opportunity to continue pole vaulting at the collegiate level."
Dominguez decided to commit to Aurora University for track and field.
"Aurora University was an excellent school for criminal justice and that's what I want to major in so I can be a police officer. I went to visit and loved the campus, and they gave me a very generous financial aid offer. I want to pay for my tuition on my own, so it was almost as if all the pieces were falling perfectly into place," Dominguez said.
Besides academics, Aurora University also had track, which made everything even better for Dominguez.
"Track and field will always have a special place in my heart. I've been running track for four years now, and I'm the captain of the team. All the practices in the rain, snow, hot, or cold, were worth it in the end," he said. "Committing is definitely a huge relief off of my shoulders. The coach made it clear that I'll be able to have a successful career in track and also a successful career as a police officer, and that is why I committed there."
About the Writer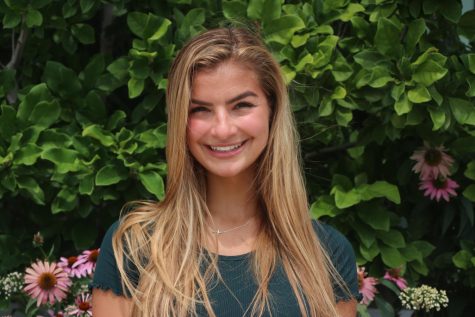 Christina Lappas, Editor in Chief
When she's not studying or doing homework, Christina loves to hang-out with friends and sleep. She is excited to be the editor-in-chief as a senior and...