AP Testing to Take Place Beginning Monday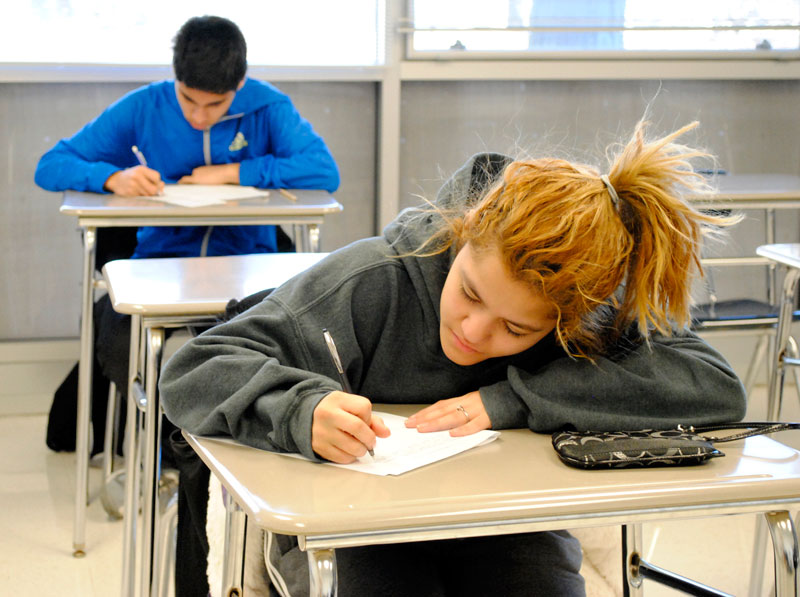 By Erin Kaihara
April 18, 2017
Beginning on Monday, May 1 and ending on Friday, May 12, the AP testing will commence at Niles West and around the nation. Students have the opportunity to earn college credit if they score high enough on any of the 38 courses offered.
Testing Coordinator Mary Nolan-Bridges encourages students to sign up for AP tests because it can help them and their families save money in the long run.
"I think the first time someone takes an AP exam, they might be a bit overwhelmed because it's a lot different than the SAT or ACT.  For the most part, people are prepared, and it's just another test. Overall, it's a big money saver as long as you do well and score high enough on the tests that the college you are going to attend will accept those scores," she said.
For upperclassmen like senior Tia Chung-Swanson, who is taking five AP classes, the first couple weeks of May can be especially stressful.
"It's rough. However, it's kind of better that I'm taking mostly AP classes because all of my teachers know that I'll be really busy," Chung-Swanson said.
Many teachers understand the effort the students put into their AP classes as the exams approach.
"I've never taken an AP class, but I can imagine it can be intense to cram an entire years worth of learning into one or two weeks. Luckily, calculus is one of those subjects where the chapters are related and build upon each topic so you never really forget stuff," AP Calculus AB teacher James Krzeminski said.
The complete AP testing schedule can be found here.