Teacher Thursday: Kathleen Coughlin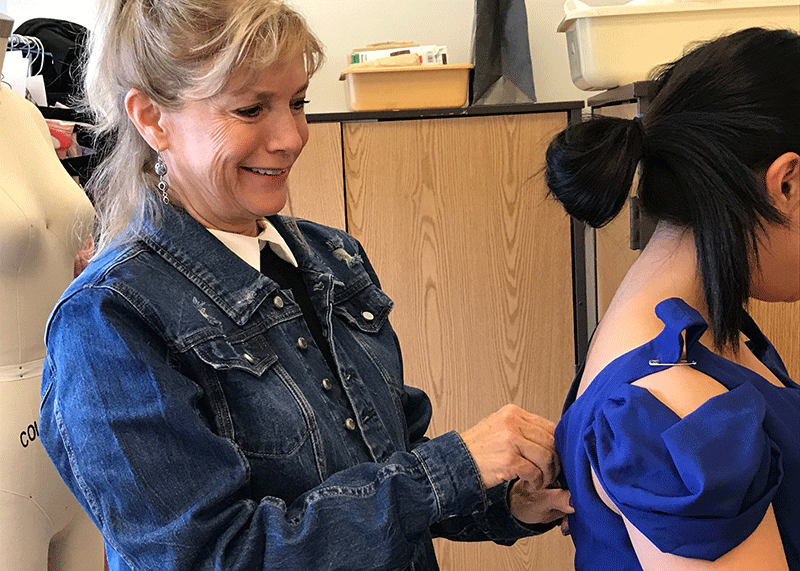 Walking into chefs course the second semester of my freshman year, I was expecting nothing but a beginner's cooking course. Little did I know that this class wasn't only going to be about learning nutrition, recipes, and how to use a spatula.
Mrs. Kathleen Coughlin, who was my chef's teacher at the time, was anything but your ordinary teacher. Coughlin turned an introductory cooking class into a time to also discuss real-world events — we talked about healthcare, Donald Trump, taxes, and other significant and relevant topics in class. Coughlin made learning fun by playing fun review games with kitchen utensils, letting us watch Master Chef Junior, and teaching us some important life lessons. After almost 20 years of teaching at Niles West, Coughlin will be retiring at the end of this year.
"I've been teaching at Niles West for almost 20 years. I taught at Oak Park and River Forest high school before that," Coughlin said.
Unlike many other teachers, Coughlin teaches a variety of classes. Aside from chef's course, she teaches fashion and childhood development, which both fall into the family and consumer sciences category.
"I teach fashion, merchandising, construction, and design, and that's a class where we put together garments and put together a [fashion] show at the end of all the student's work. The students just gain lots of experience through hands-on work in the classroom. We have plenty students who go on to study full costume design and fashion design in college. And I teach culinary; just a basic culinary class, also a wonderful class, and then I also do the Early Childhood Education, which is the class where we have a full lab on site," Coughlin said.
Senior Maeve McCaffery, a fashion student, loves being able to come into fashion class everyday during seventh period to spend time with Coughlin.
"I love coming in everyday and just being able to talk to her; she helps me so much with anything I need, whether it's fashion-related or just life conversations," McCaffrey said.
Junior Valerie Green thanks Coughlin for teaching her a variety of useful skills.
"I learned a lot about her — I got really close with her and she's taught me everything I know, and now I'm making my own things and she's really inspirational," Green said.
One of Coughlin's favorite parts about teaching at Niles West is the diverse student body and the wonderful staff.
"I mean I guess everybody would say the kids, but I too would say the students. Every day is different, every day is interesting and I feel like I've learned a lot from students here. Not just about the many great cultures and students backgrounds but also the staff and their ideas. It's really wonderful," Coughlin said.
Coughlin has also inspired some of her students to pursue future careers in fashion.
"I want to actually be a stylist, a celebrity stylist, and that's why I'm a fashionista at school now," Green said.
Whether it be fashion, cooking, or childhood development, Coughlin encourages everyone to take a family consumer science course not only because of the many important life skills they teach, but also because they are enjoyable.
"I don't mean to insult anyone, but I think our classes are really fun. Kids come in to cook and they're all excited to cook and they get to eat it and what's not fun about that? Sometimes it's boring, you know, like learning the curriculum; they don't like that as much as getting in and really preparing a meal. And fashion is fun too. You learn how to create, design, and then finally create something that you can actually put on the runway; that's a real fun experience," Coughlin said. "I think Early Childhood Education should be required for all high school students to graduate from high school — I mean everybody could learn about children and be a better parent."
Besides being a great role model, teacher, and friend, Coughlin will also be remembered for really caring about her students.
"Mrs. Coughlin understands it's ninth period so she talks about really easy stuff; she doesn't make it difficult," junior and Chef's course student Justin Satico said.   
About the Writer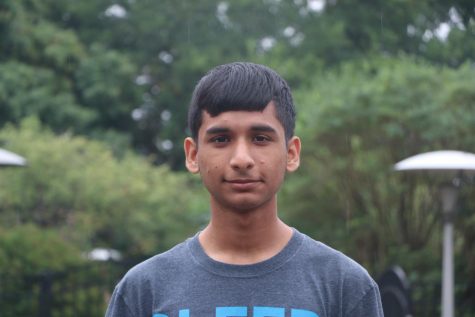 Zubair Muhammad, Staff writer/blogger
Zubair is a senior and this is his third year on the Niles West News staff as a reporter and food columnist. He likes cooking and being a part of many...