Restaurant Review: Libertad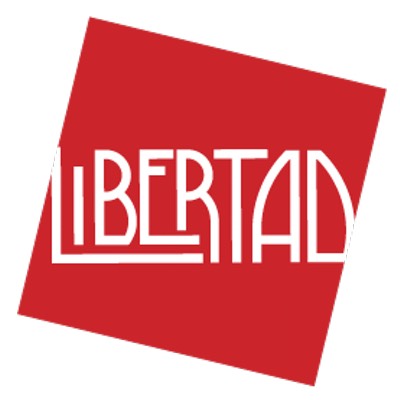 By Lisa Jahjah
May 9, 2017
Driving through Downtown Skokie, you are bound to see the prominent sign that hangs over the restaurant Libertad. The restaurant, squeezed onto Lincoln Avenue, serves dishes that display regional flavors from Latin America. Not only is the outside setting of Libertad small, but the food portions are as well. 
The setting of the restaurant was very dim and relaxing, but also contrastingly loud, making it hard to engage in conversation. When my family and I first arrived with a reservation, we sat directly in front of the door on a cold and rainy day. After about 15 minutes, one of the tables toward the back became available, so we were moved to the rear of the restaurant. 
We ordered a variety of different foods and tried a bit from each of them. We started with the calabaza, a roasted acorn squash filled with wild mushroom risotto. After, we tasted the chile de árbol, which is cooked with truffle oil. Even though it was a small portion, it had a lot of flavor and really did make up for its size. We ended up ordering a second one.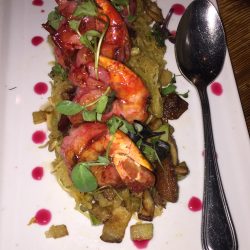 After seeing that the sizes weren't as big as we thought they would be, we made sure to order two of the pollo, which is a roasted chicken breast. The chicken was accompanied by yukon gold potatoes, Spanish chorizo, cipollini onions, and frisee piled up along the sides. It wasn't any ordinary chicken.
Because of the small portions, we were still hungry. We ordered the camarones, which were bright pink shrimp that have carrots, shishito peppers, chile de arbol, charred lemon, and pomegranate seeds all tossed up along the sides of it, topped with a sprinkle of garlic. This was by far the best shrimp I have ever had. Each one was bursting with flavor inside your mouth, and they just had the most magnificent taste.
Lastly, before the dessert, we decided to order one final course. The asada was the answer to that. This skirt steak was sitting on top of tomato, alongside the chipotle goat cheese, chimichurri, and yucca frites. If I was to use one word to describe it, it would be "heaven." It was absolutely amazing.
Now for the best part — dessert. We ordered three different options that were each unique in their own way. First, the panna cotta, which contained nutella, candied almonds, and Mexican vanilla whipped cream. The second was pastel passion fruit cheesecake — a delicious cheesecake with an Oreo crust, strawberry compote, and house-made caramel corn. The last was chocolate — a molten chocolate cake with roasted banana ice cream, topped with caramel sauce. Unlike this simple name, the dessert had a complex taste.
Libertad is a restaurant that I would recommend everyone tries. I would rate it a 4 out of 5 because though it does have a high quality of food, it lacks in size (both the restaurant's building and the food portioning). Overall, the food was great. I would recommend this most when attending with a very small party and wanting to try something new.