Where Are You Going Wednesday: Lesley Ongyaco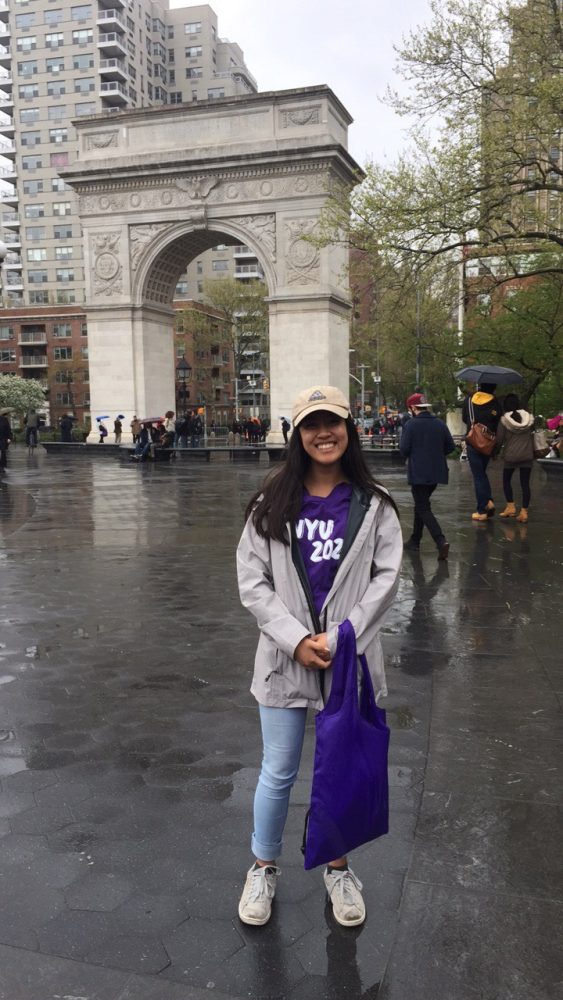 The transition from high school to college is a difficult but exciting time for any 18-year-old, but senior Lesley Ongyaco will be doing just that in one of the biggest cities in the world: New York. Being off on her own for the first time may be nerve-wracking at first, but the opportunities to network, the diversity, and the environment of New York University is what was most appealing to Ongyaco.
Here at Niles West, Ongyaco has been involved in many activities and took on many leadership positions. She says her high school experience helped to shape the things she sought in a college.
"At West, I'm involved in orchestra, NHS, Relay for Life, theatre, and I'm the president of Telenovela Club, which I created last year," Ongyaco said. "My experience at West opened me up to a lot of new ideas and new people, and it inspired me to put diversity first, which is why I chose NYU."
Although New York University wasn't originally where she was planning on going, once her acceptance letter came in the mail, Ongyaco knew it was the place for her. Her excitement for this new chapter in her life trumps the underlying nervousness and fear.
"NYU was never originally in my plans, and I applied for the school on a whim just to see if I could get in, but once I received the acceptance letter, something clicked and it felt like the right decision for me," Ongyaco said. "I'm most nervous about the distance. Being far away from my family and a lot of my friends will be hard, but I'm excited about getting to be on my own and [doing] things my way for a while".
One of Ongyaco's best friends, senior Nicole Cho, is proud of Ongyaco for taking a huge step by moving to New York. However, she knows that she will be able to succeed in such a daunting metropolitan area.
"She has always been so good at adapting and making the best of her circumstances, so I know she'll be great in New York. It's a fast paced city I can totally see her thrive in," Cho said. "Lesley is a type of person who really works hard for things she is passionate about. When she wants something, her diligence and dedication are really admirable."
Another one of Ongyaco's best friends, senior Deborah Kim, knows that because of her intelligence and strong work ethic, Ongyaco will be able to adapt to New York and its environment quickly.
"Lesley's naturally smart, but with that, her work ethic really sets her apart from others. She had a clearly set goal and she knows what she needs to do to get there," Kim said. "As a friend, she's the most loyal and caring friend you'll ever have. Because of those qualities, I'm not too worried about her in New York because I'm sure her personality will draw people to her."
Ongyaco will begin attending New York University in the fall of 2017. She will be studying communicative sciences and disorders with the goal of eventually going into their speech pathology program.
About the Writer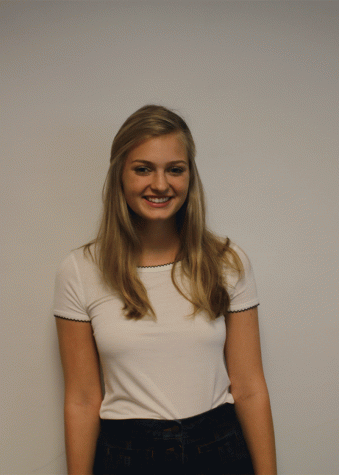 Abigail Davis, Staff Writer
Besides being the features editor for the NWN, Abigail enjoys being involved in many other clubs at West, including High Fidelity, Dance Marathon, and...