Three Niles West Boys Varsity Gymnastics Members Qualifiy for State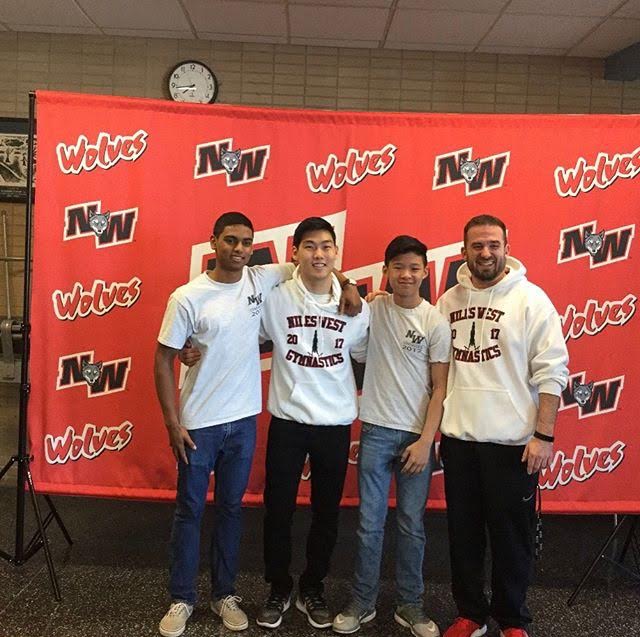 Three Niles West boys gymnasts have qualified for state after an intense sectional competition. The state meet will take place on Saturday, May 13th at Hinsdale Central high school.
Sophomore and state qualifier Jack Nguyen is ecstatic to have qualified on vault this season. He believes he will do well at the state competition considering his countless hours of training all season long in preparation.
"I am excited and proud to be representing Niles West at the state meet. I have been working on this skill for basically the whole season and I think I am ready to show off at state," Nguyen said.
Nguyen has his goals set for the state competition. He is hoping to get in the top 10 in state to then hopefully move on to the state finals later on in the day.
"My goal is to get at least in the top 10. From previous meets such as the Niles North meet I placed first with a score of 9.2 and so hopefully it goes well at the more important meet," Nguyen said. "I started the move during summer camp and my coach saw potential in me. I worked really hard on it the entire season, at least twice a week on the same move until I finally got it."
Coach Adrian Batista is proud of the boys for their hard work that brought them to where they are now. He is looking forward to seeing how high the boys place at the meet.
"I think they will all do very well. Our senior Siraj Patel that qualified on high bar has had some experience on the state championship team last year, so I'm pretty confident he will have a very good meet. Junior Simon Lee had a solid routine at sectionals so I am excited to see him perfect the routine at state. And on vault our sophomore Jack Nguyen, I am excited for him to get the experience and hopefully he lands on his feet," Batista said.
Batista, although wanting the athletes to preform well, more than anything he wants them to enjoy the experience and have fun at the competition.
"Right now we don't have any huge expectations for them during practices, they have done the hard work getting into state. But now their challenge is going to be in the top 10. That will be very challenging for all three of them, they are great athletes but it is a very competitive field at state," Batista said.
Lee has been doing gymnastics since his sophomore year. His love for the sport not only helps him strive to be his best during the season, but that is what helped him qualify for state for his first time in his high school career.
"Staying committed and powering through the trial and error when trying to perfect my routine is what helped me succeed the most. My goal for state will be to beat the Niles North athlete that I have always had a rivalry with who also qualified for state," Lee said. "Seeing the seniors and their success last year helped me find my own passion for the sport and it ultimately helped me qualify for my first time."
Come out and support the varsity athletes at the state competition on May 13th.
About the Writer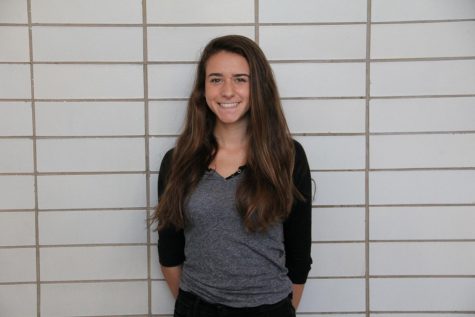 Diana Panoutsos, Sports Editor
Diana is the current sports editor of the NWN. When she isn't writing, she enjoys listening to country music with the windows down and playing soccer.