Art Awards Breakfast Recognizes Outstanding Students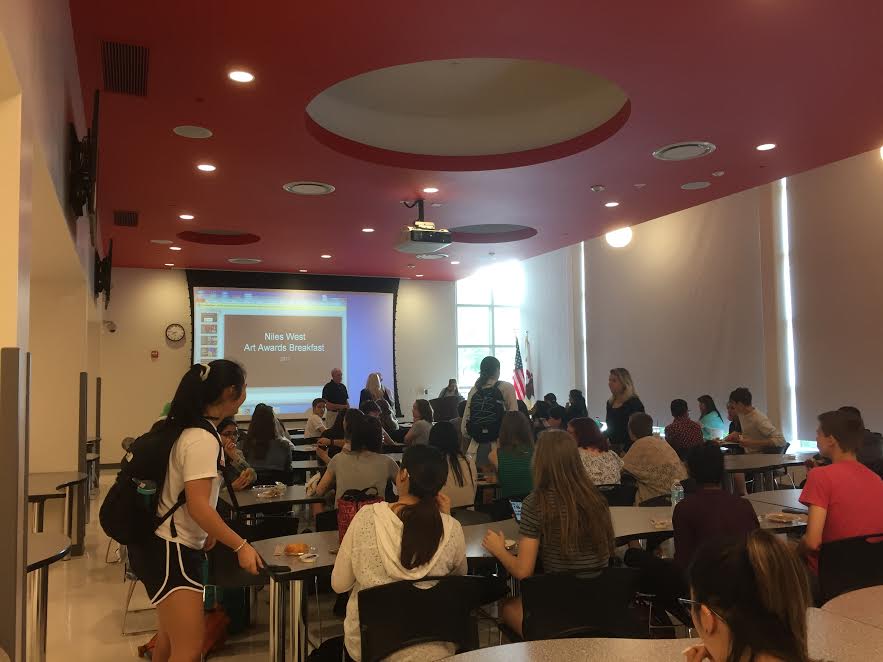 On the morning of Wednesday, May 17, the Art Awards Breakfast was held in the South Lobby. Students were recognized for their achievements in art in front of their peers and teachers.
Students were awarded Scholastic, competition, and art show awards that ranged from the national to local level. Awards were given for artwork that the students have been working on since freshman year.
"The show is about giving the students the opportunity to be recognized by their peers for all their hard work," art teacher Deanna Sortino said. "Essentially, it's a celebration of all they have done, and we [the art teachers] want to make sure that they have actual awards they can put in their portfolios for colleges."
The art awards breakfast gives art students an opportunity to shine and stand out at West. Many students value the breakfast, and they hope it will continue as a traditional event.
"The art awards breakfast is a way to recognize artists the way that athletes are recognized. There has always been an obvious imbalance of recognition between artists and athletes. We work really hard, and to be recognized for that work is rewarding," said senior Edie Alvarado.
All of the art classes at West attended the show, along with the two art teachers — Sortino and John Zilewicz. It was an especially heartwarming scene for the seniors, because it signifies that their art career at West is coming to an end.
"There is a lot of work that goes into the awarded pieces. It includes our breadth, which is work collected over our four years of high school. Our concentration solely focuses on work from this year," said senior Jenna Moore. "Our art career at West is over. Everyone is looking forward to the future and where their art work can, and will, take them."
About the Writer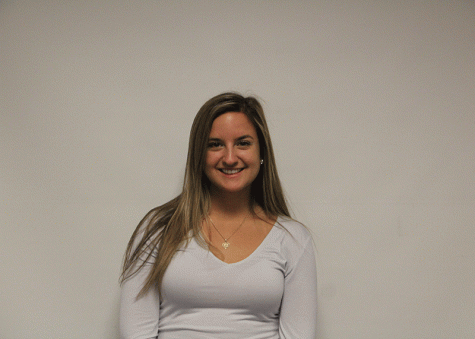 Teodora Simic, Staff Writer
Teodora Simic is a senior in her second year on NWN. She enjoys fashion, reading, and playing tennis. These past couple summers she's spent traveling,...