Niles West Theatre Presents: White Guy on the Bus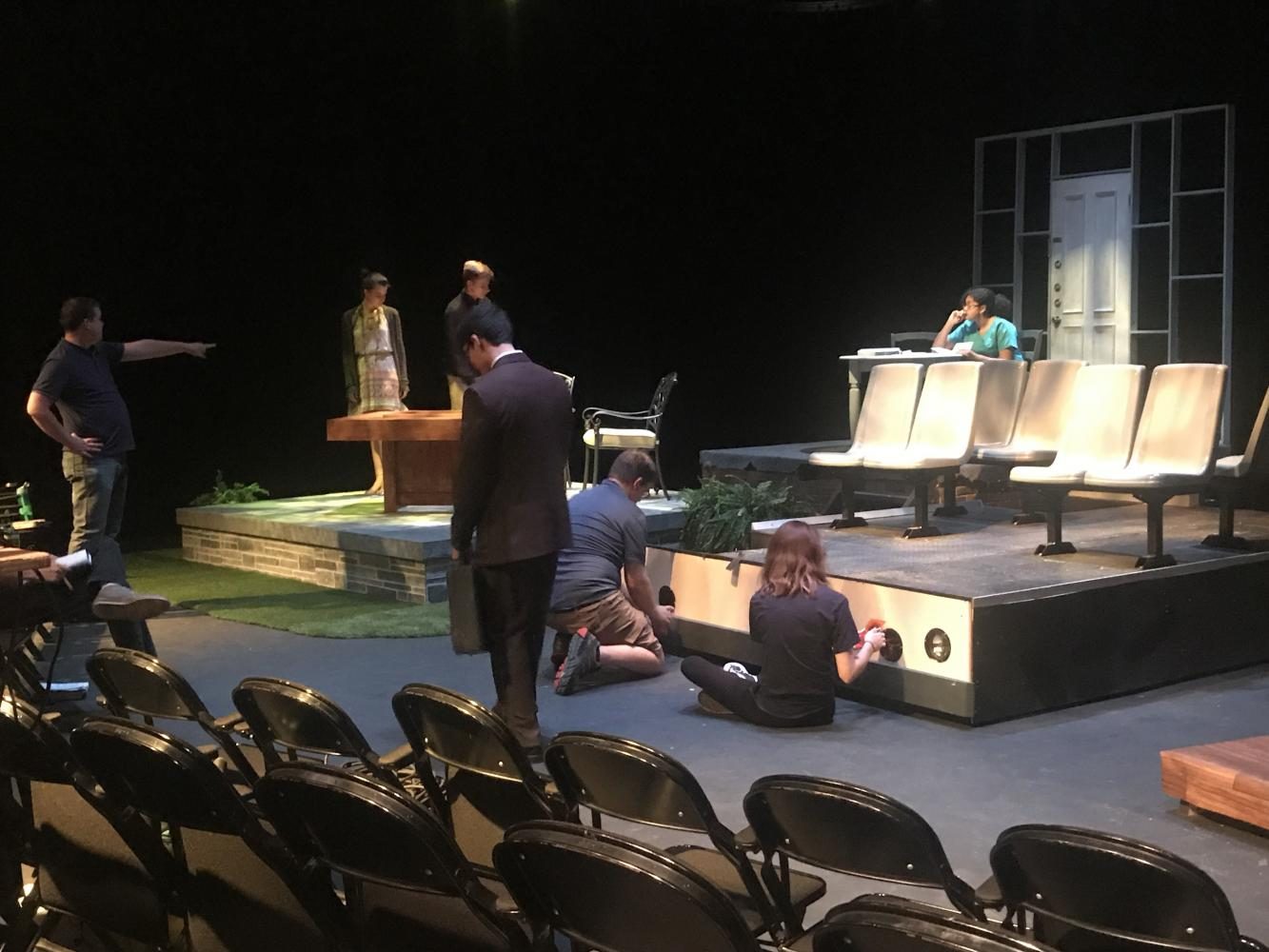 "White Guy on the Bus," a show that plans to tackle Racism, will be the opening show for this years Niles West Theatre Department. It seems particularly fitting as the introduction to this year's theme of "Justice."
The show will launch its community performance this upcoming Thursday, August 31st, at 10:00 am and 5:00 pm. It will continue for the following 2 days at 4:00 and 7:30 in the Black Box Theatre. Tickets for theatre students are $5, $7 for regular students, and $10 for all others.
The show has a small cast of 5 characters, staying in line with the theme of the majority of other Black Box shows. The leads are performed by Anthony Saldaña, Amber Ilisie, Riley Pranian, Caroline Ryan and Roland Tevians, all members of Thespian Troupe 1417.
"I love being in Thespian shows because of the whole environment. Being surrounded by people who have been so dedicated to theatre that they reached the honor society is so uplifting," Thespian board member Amber Ilisie said.
The Thespian-laden cast and production crew have been working since mid-July in order to run the show within the first few weeks of school. Auditions took place in late May, after the Thespian Induction Ceremony.
"We started them [Thespian shows] five years ago as a way of giving our most advanced and dedicated Theatre students a chance to work on a challenging piece of theater. I try to choose pieces that are difficult, edgy and will be a challenge for the actors, student designers and crew members," director Andrew Sinclair said. "These shows feature student designers and directors who get a more 'hands on' experience of creating the look and feel of the show."
The show centers around Ray, a white, financial executive, who is played by Anthony Saldaña. While riding the bus solely for the "experience of public transportation," he befriends Shatique (Amber Ilisie), a single, black mother living in South Philadelphia. The play, written in 2015, makes a point to discuss the perspectives from both sides of the political and racial divide. It premiered for the first time on stage in late 2015 by the Northlight Theatre company on Skokie Blvd.
Despite the serious topic, there are points of levity throughout the play that provide a nice balance of deep discussions and humor. The strong language hasn't been altered from the original script and is used sparingly, but powerfully. It's certainly a thoughtful piece with several twists and turns that hopefully many West students find interest in. There will also be a sit-down, after-show discussion with Mr. Sinclair and the cast of the show, taking a note from Prospect High, a Black Box show from 2016 that had an equally serious message.
Sinclair was immediately obsessed with the show after seeing its premiere at Northlight Theater.
"This play was raw, unforgiving and left me pretty rattled after I saw it. I knew it would be a challenge for our Thespians and for our audiences. I also felt like it was a show our community needed," Sinclair said. "This play feels even more palpable (now), and I cannot wait to watch an audience react to it."
This is bound to be another NW Theatre show students can sink their teeth into, so make sure to pre-order your tickets. Don't miss the chance to see this wonderful production.