West to Host College Information Night for Seniors and their Parents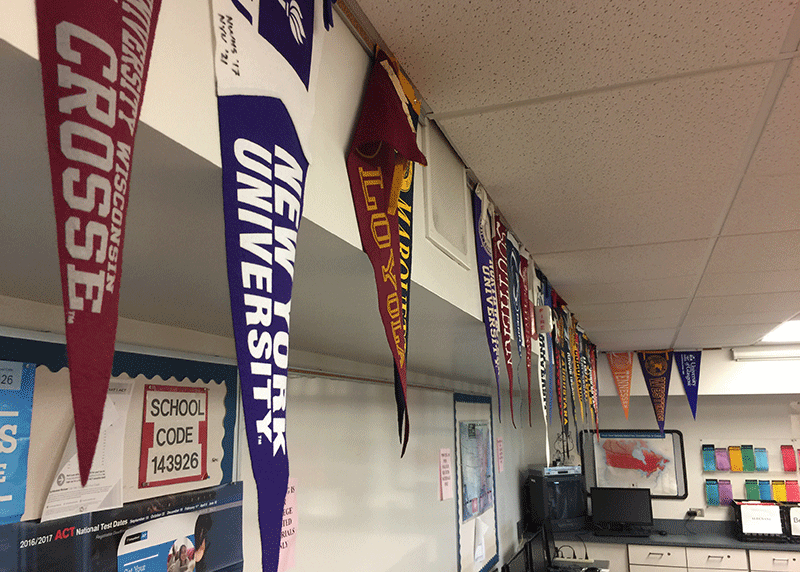 Niles West will hold its annual college information night this Wednesday, August 23 in the Robert L. Johnson Auditorium. The event, "Seniors Only & their Parents," will begin at 6:30 p.m. District 219 seniors and their parents are invited to join our college and career counselors for a presentation covering important information about the college application process.
College career counselor Daniel Gin understands the hassle of application season. He firmly believes that attending the meeting is vital for later success.
"For many, it is the first time they are going through this application process. Coming to this meeting will give you the nuts and bolts of what schools to look at, some tips and tricks to filling out applications, and a general timeline overview of what needs to be done," Gin said.
Similarly to Gin, college counselor Jerry Pope is confident that everyone that attends will learn something valuable to assist them in the process. Pope believes that those who are most informed are most prepared to make decisions.
"If I were to give some advice to a senior, it would be to start early. So many students become stressed because they wait too long and then miss deadlines, especially when it comes to scholarship opportunities," Pope said. "Get it done early, and enjoy your senior year. It gives you the luxury of time."
Senior Julia Gladysz plans to attend the meeting on Wednesday. Even though she watched her sister apply to tens of schools just last fall, Gladysz says she still feels unprepared and overwhelmed.
"Up until just last week, I thought that the Common App was a new phone application," Gladysz said. "If that doesn't show you how unprepared I am, I don't know what will."