Nate Glancy: Debate Champion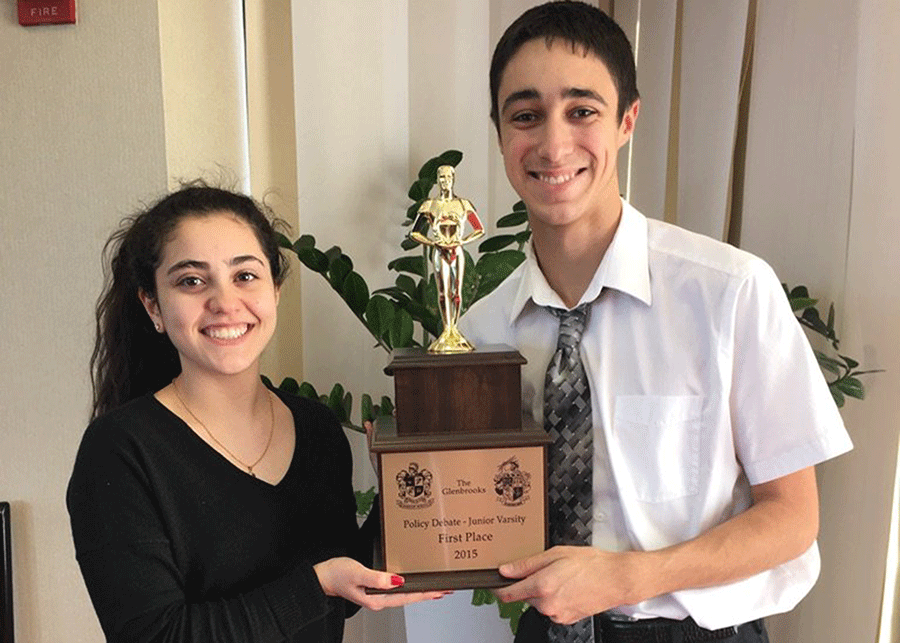 Ever since he arrived at Niles West, Nate Glancy knew he wanted to start his prosperous career on the Niles West Debate Team.
"The story behind how I got into debate is kind of funny," Glancy said. "Back when I was at Culver [middle school] we had Lincoln Douglas debates. Patrick Holbrook and I decided to defend that dogs were better than cats. Two weeks beforehand we made posters, fliers and did research. I swear every academic journal about dogs was opened by us. 8th grade me got really into researching and debating about things I was really passionate about. After this I tried out the class, and then the team and now I'm here."
Glancy's dedication to debate has paid off in his many accomplishments. Just recently he was awarded the top speaker at the Illinois State tournament, and he was named captain of the all-state debate team.
Sophomore year, Glancy and his debate partner Nasim Salehitezangi won the junior varsity national tournament. He also went on to win four other tournaments that year, which is the highest amount of tournaments a sophomore has ever won in Niles West debate history.
"Nate is not only an extremely hardworking student and debater, but he is also someone who can always cheer me up. I'm happy that we're finishing off our final year of debate at Niles West as partners again," Salehitezangi said.
As one of the debate team captains this year, Glancy teaches students who are new to debate and motivates them to work hard and become more committed to the team.
Junior Nadia Firozabadi is one of Glancy's close friends and teammates, and she was positively influenced by his dedication.
"Nate has really been for me, not only as a debate coach but also as a friend. He's really helped me grow as a debater and is a great mentor," Firozabadi said.
Even though Glancy spends a lot of time on his debate workload, he also has a lot of other interests.
"I'm an outdoors man. I mean I really like going camping, and this summer I went on a two week hiking trip in New Mexico. I also really like athletics even though I don't have a lot of time to participate in them. There's never a time I don't want to play," Glancy said.
Debate is a big part of his life, and it has impacted his mental and personal growth in various ways.
"My passion for debate is a combination of wanting to be competitive and wanting to use my mind. When I debate, I can use my knowledge to extents I usually don't have the chance too," Glancy said. "It's a unique activity that changes the way I think about things."