Freshman Friday: Henry Gussis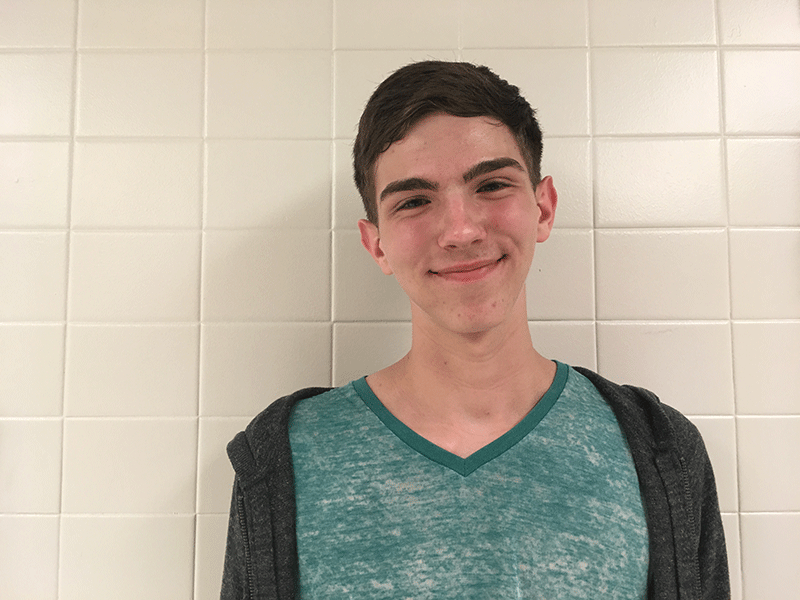 By Sarah Cohen
September 1, 2017
Growing up on the stage since first grade, freshman Henry Gussis has always known the preparation, hard work, and dedication it takes to be the best actor he can be, which has led him to continue his acting career with the Niles West Theatre Department.
"I'm very excited for what the future has in store within my acting career and in general here at Niles West. I don't have any specific goals set for myself right now, but I do feel that whatever happens, happens, and I'm ready for it," Henry Gussis said.
Gussis has been involved for the past three years with all of the plays in his middle school, Lincoln Hall, which has prepared him to take on the more challenging roles here at Niles West and even prepared him for classes.
"Lincoln Hall has made my transition from middle school to high school as smooth as possible, by treating classes as high school level classes, and has shown me to set my goals high, like getting a 4.0 GPA. Lincoln Hall has also prepared me for theatre by showing me what real theater is like and what's expected of it," Henry Gussis said. "I know that everything I learned through theater at Lincoln Hall will make my auditions as high quality as possible."
Along with the lifelong experience in acting, a helping hand is always important, especially when it comes to family. Lucky enough for Gussis, his older sister, junior Lily Gussis, is also involved in the arts.
"Having my sister involved within theater as well has allowed me to learn what to expect," Henry Gussis said. "She has always guided me within the school or within performing, and I wouldn't be where I am today without her help."
Their relationship has grown so much by sharing this one, important talent and love with each other.
"It's made our brother/sister bond so strong. We're able to work with each other without fighting, yet still, have fun in the process. I'm really excited to work with him here at school and see how he grows not just as an actor, but in other areas of theater as well," Lily Gussis said. "He has grown so much as an actor. Not only how his voice has grown, but his confidence on-stage. I love seeing him act and become a completely different character. It's a really unique experience to see your sibling go through the same things you do as an actor."
While juggling homework and performing, Gussis still manages his time to spend with his close friends. Freshman Gabby Rogen has been best friends with Gussis for around seven years, and their friendship is still going strong.
"Henry has always been a really reliable friend and he's one of the funniest people I know. In our middle school plays, Henry was always a lead and he always was able to pull it off really well," Rogan said.