Athlete Superstitions: Samer Owaynat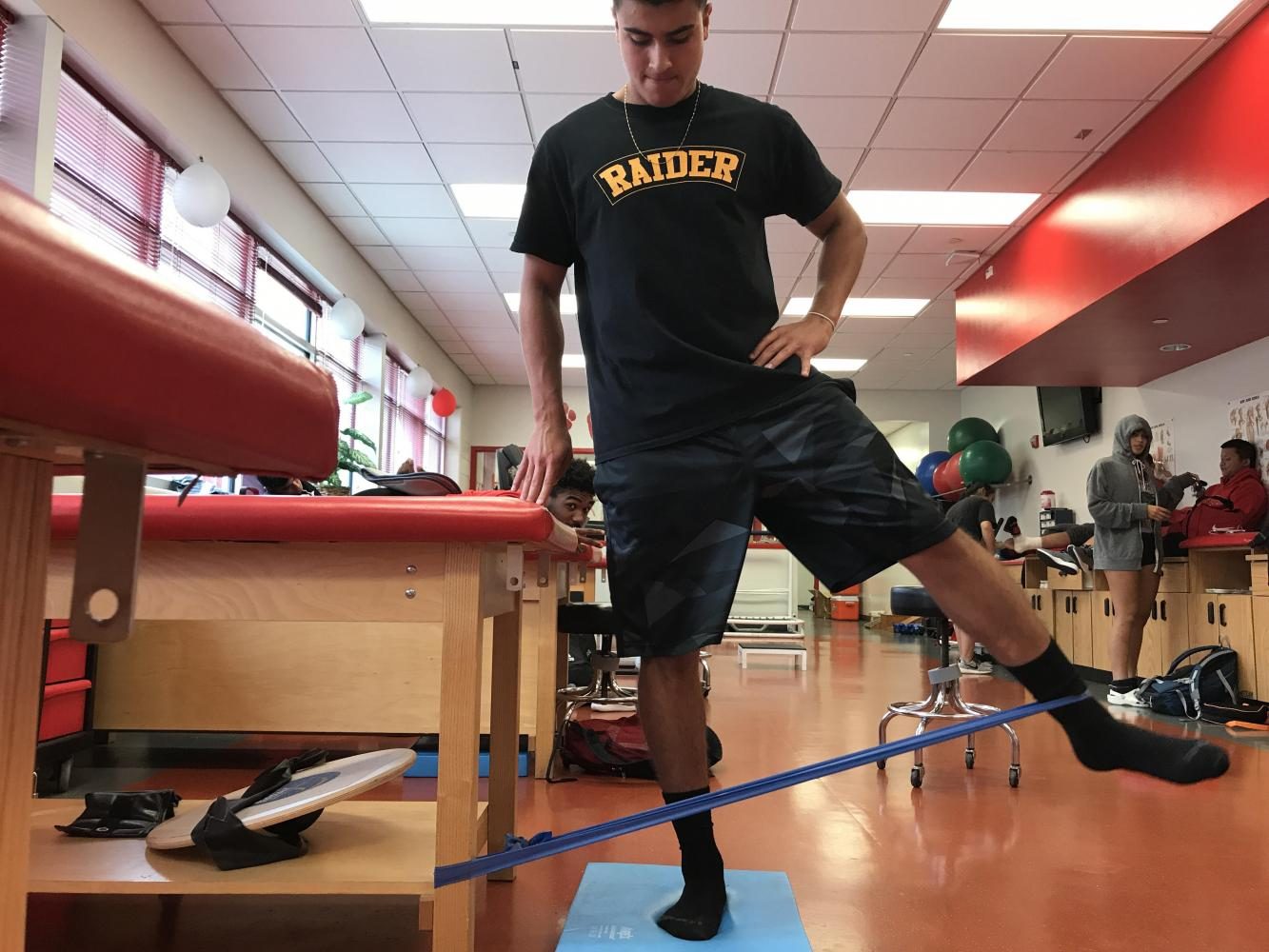 Being an athlete, there are many different elements to success on game days: hard practices, hyped up games, and crazy fan sections. But another factor can contribute to an athlete's success behind the scenes. For many athletes, certain superstitions are crucial to keeping their mental game strong. From tying their shoes in a specific way to always wearing the same headband, superstitions can make or break an athlete's game and concentration.
For varsity soccer captain Samer Owaynat, things like preventative therapy, designated apparel, and specific pre-game meals are the norm for this athlete before every game.
"Before every game, I do therapy in the trainers. I know it sounds extreme since I don't have any injuries, but I always do it to prevent problems since I'm really accident-prone. It also just makes me feel physically prepared when I'm running, cutting, and making moves at full speed," Owaynat said.
Teammates and senior varsity players Diego Acosta and Edin Sabovic agreed with what Owaynat had to say about his routine of physical preparation.
"When it comes to games and stretching it's always the same. The way he stretches before a game, and warms up has never changed since I've played with him. I've never seen him change anything about it no matter what. Even at practice it's the same stretching routine," Acosta said.
Sabovic understands why these rituals are so meaningful to Owaynat.
"He does these things to be ready for in game situations since he uses his body the whole game. He's a key player because he keeps the midfield composed and knows when to distribute the ball. These things really transfer into the game and make Sam such a successful and impactful player not only on our team, but a top player in our conference," said Sabovic.
Along with taking care of his physical well-being, what attire he chooses to wear is just as significant.
"I always wear Nike Elite socks under my soccer socks before every match. Soccer socks and shoes tend to be a bit thin, so playing without double socking really makes it uncomfortable for me. By wearing double socks I feel like my game is enhanced. I don't think there's been a time I didn't do that before a big game," Owaynat said.
Depending on ability and personal display aren't enough. The most important superstition to Owaynat performance is what he fuels himself with.
"I eat one fig, one date, and eat a spoonful of honey to gain energy for the best performance possible," Owaynat said. "I started to do this about two years ago when I was informed about the healthy and energy benefits of these foods. These foods are basically replacing artificial energy boosters that athletes aren't supposed to intake. To me, they are the most beneficial for me to have high-caliber play."
Owaynat's superstitions only scratch the surface of what the little things mean to him. His punctuality and consistency molded him into the athlete he is today.
"These superstitions have become so normal for me they are basically a routine, and there is no way it's going to change anytime soon."