Why You Shouldn't Donate to the Red Cross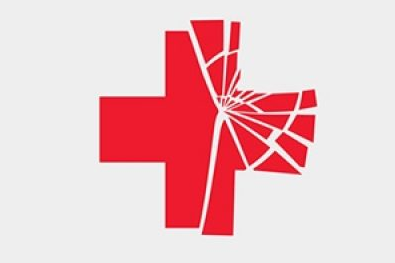 During times of disaster, many feel obligated to make donations in order to help out. Most recently, Hurricane Harvey's devastation of Texas has displaced thousands, a situation that will continue for several years. The organization at the forefront of all others is the American Red Cross (ARC). It has been active since 1859, and it's the one everyone's heard of, so it must be good.
After 9/11, the Red Cross received over 1 billion dollars in donations and used it to open a few shelters. They allegedly charged rescue workers for the food and drinks they served. The little they do for victims is to put them in hotels until they can be put back into their homes — hotels they don't even have to pay for, due to pre-existing contracts with said hotels when an emergency is declared. So, they raise all this money, and don't seem to spend a dime on the actual victims.
Although they're not necessarily at fault, the ARC itself can't do much. They aren't medical professionals like Doctors Without Borders, and they rarely ever build permanent housing. All they do is provide temporary shelter for victims, along with small immediate care packages. These were the most effective during wartime when care packages were needed front. But small care packages with band aids and gauze will do very little to help victims who have lost their homes, cars and way of life.
Simply put, the Red Cross does not offer long term support, and with their lack of specialized staff, their abilities as first responders is limited.
When the Haiti earthquake struck, the ARC raised 488 million dollars, money that the organization had no clue what to do with. They passed off the money to other charities, and a whole two years after the earthquake, only a third of that was spent to help the victims and the nation.
The organization itself has always been very vague in reports of what they use donation money for, and with an annual revenue of $2.6 billion, not all of that money is going to where the donors originally intended. They have rarely given a proper costs breakdown, and when Slate Magazine journalist Jonathan Katz emailed the organization asking what exactly it needed the money for, and how much was being spent, they simply replied by saying food, cots, blankets and other support. No monetary details, no specific amounts.
The hazy spending methods of the Red Cross eventually caused the Government Accountability Office to note "no regular, independent evaluations are conducted of the impact or effectiveness of the Red Cross's disaster services." The statement on their website, that 91 percent of all donations goes to humanitarian services, but in a recent interview with NPR, the VP of disaster operations and logistics at the Red Cross Brad Keiserman, admitted he has no clue how much money actually goes to the victims. In response to the question "how much of every dollar goes to relief?" Kieserman replied, "Yeah, I don't think I know the answer to that any better than the chief fundraiser knows how many, how much it costs to put a volunteer downrange for a week and how many emergency response vehicles I have on the road today."
So despite their "91 percent" claims, the chief fundraiser and the VP of disaster operations have no clue how much money is even going towards the relief programs. NPR found that during the Haiti relief efforts, the ARC had put 25 percent of all donated money towards internal spending.
The amount of controversy around the organization is astounding, and the deeper you go the worse it gets. One tumblr user, Cas Hyung, made a post detailing his personal experiences with the Red Cross.
"People were I live are incredibly generous and helpful during events like this because we've all been through it many times. Every time there's been a disaster in Louisiana is when you'll see the community helping each other with anything they might need. So during Harvey, people here were treading flood waters and gathering all of the clothes, food, and hygiene products they could find. They took all of this to the centers and they were turned away. They didn't want to accept clothes donations unless they were brand new, which is appalling," he wrote. "They weren't going to care if there's a mustard stain on a shirt, not as long as it was clean and dry. There were people who had been there for days and didn't have shoes. We've been through this before and clothes are clothes. Giving these people a voucher to Walmart isn't going to help them when the closest Walmart is 15 minutes away and they don't have a vehicle or a way to get there."
Hyung continued to detail the Red Cross's complete waste of food. Locals and restaurant chains were donating food, and it was all thrown out even when there wasn't enough food to feed those affected. The ARC is not able to internalize warm clothes and make a profit off of homemade food.
This organization does not deserve your money, so rather than donating to the multi-billion dollar for profit organization, donate to these organizations that help directly:
National:
Harvey:
Greater Houston Community Fund
Food banks to donate to in the Houston Area
Boys & Girls Clubs of Greater Houston
Irma: