Shakou: Sushi with a City Vibe in the Suburbs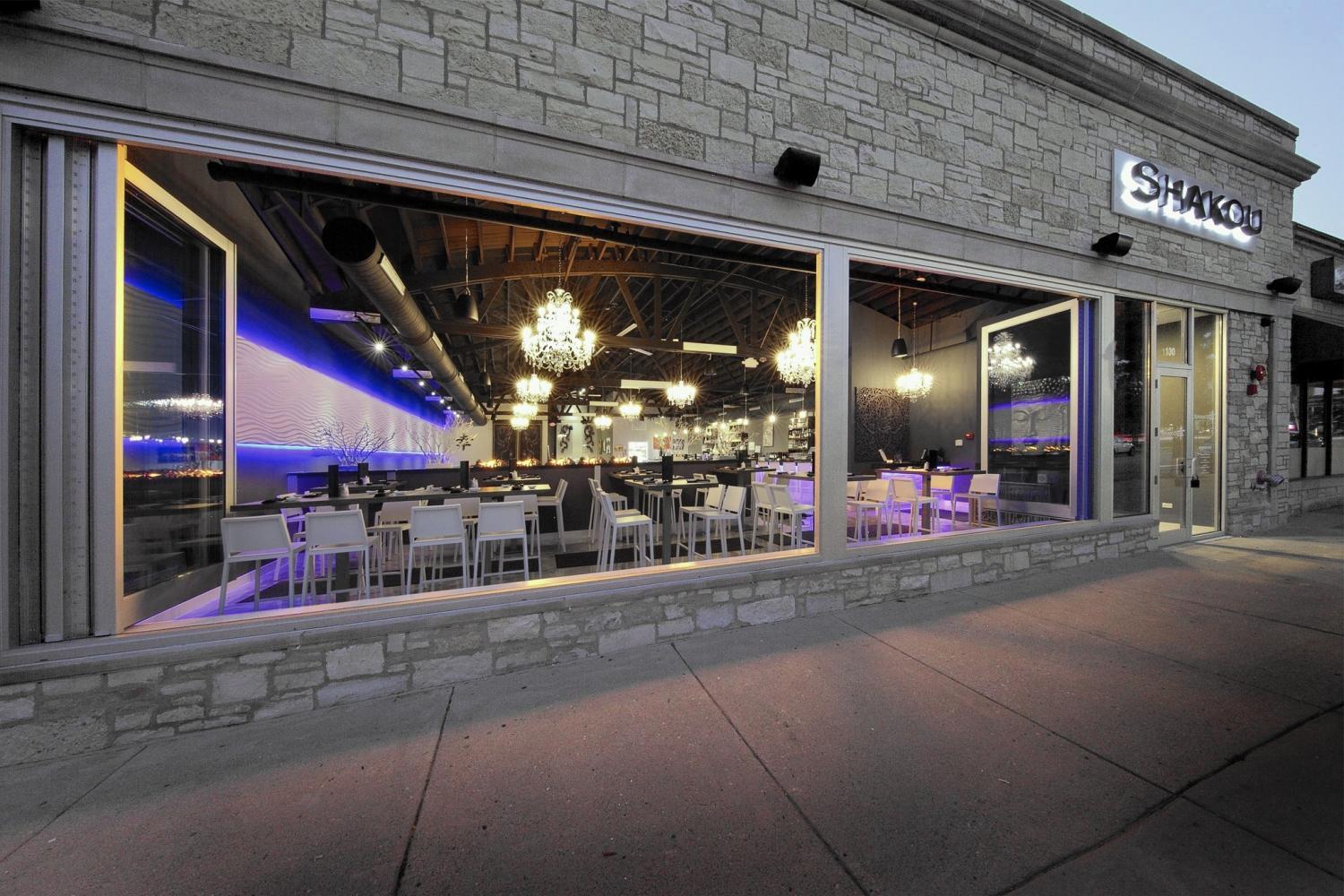 Shakou is Park Ridge's sushi spot. The restaurant is squeezed in between buildings on Prospect Avenue in Park Ridge, and its modern Asian cuisine features over 40 selections of sushi. Their basic rolls, like the California Roll, are up to par, but their variety of signature rolls, which includes their well-known Crunch Melt Maki, are what the restaurant is known for.
Deciding to start the night off with a few appetizers, I decided to try the salted edamame and the gyoza. Salted edamame is cooked soy beans that are served in the pod. The edamame popped into my mouth easily and each bite was filled with the salty flavor. Gyoza are Japanese dumplings, typically served with ponzu sauce, which are filled with vegetables and wrapped in cabbage. The gyoza and ponzu sauce together make the perfect combination of savory and sweet; each bite leaves you wanting more.
As for the entrees, we ordered three different rolls: the Pink Cadillac, the Crunch Melt, and the Volcano.
The Pink Cadillac was shrimp tempura, covered in spicy mayo and avocado, topped with spicy salmon, unagi sauce, sriracha and marinated fruit. The spicy mayo gave the roll a spicy kick and a burst of flavor. This roll was a good combination of savory and spicy, especially with the sweet marinated fruit.
The Volcano, ironically, came in the shape of a volcano. Cheese shavings gave the illusion that the sushi itself was erupting. The flavor was just as explosive as the presentation. The roll is lightly battered with smoked salmon, crab, cucumber, and cream cheese, topped with cheese shavings and unagi sauce, wasabi mayo, sriracha, and spicy crab. The Volcano was spicy, but it contained a burst a flavors with each bite.
Last but not least, the Crunch Melt finally arrived. The roll was shrimp tempura, cucumber, avocado, spicy mayo, and cream cheese, topped with tempura crunch unagi sauce, and melted mozzarella cheese. Each bite melted in your mouth. The mozzarella cheese added the perfect twist to the shrimp and spicy mayo. This roll is easily the best thing that Shakou has to offer.
We finished off the night with mochi for dessert. Mochi is a Japanese from of ice cream; it is made with pounded rice cake that encloses ice cream. We got green tea mochi to split. The gooey rice cake mixed with the ice cream to give it an odd texture, but delicious taste.
Shakou brings a city vibe to the suburbs with a dark interior that's accented with blue lights. The music inside is very modern and plays in the background of the busy service. Shakou has been named one of the top 100 hot spots to eat in America and one of the top 10 Asian eateries in Chicago. This restaurant lives up to those distinctions. If you're trying to decide a place to eat, I 10/10 recommend Shakou.