Annual Sophomore College Night Scheduled for Tuesday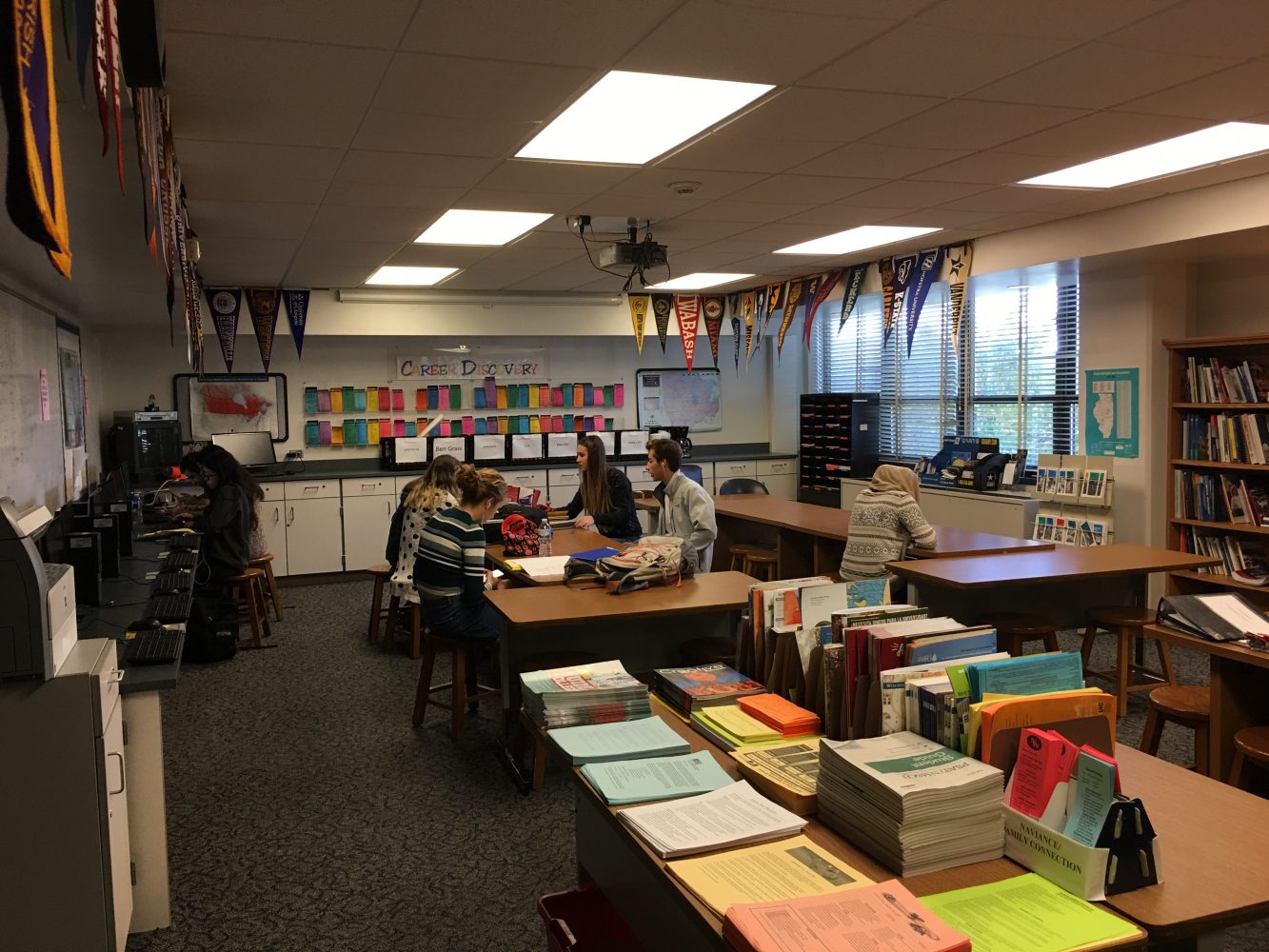 In most of your student calendars, it will say on Wed., Sept. 20 sophomore college night will be held at Niles North at 6:30 p.m. A slight change has occurred due to a conflict with a religious holiday. Sophomore college night will now be held at Niles West on Tues., Sept. 19 at 6:30 p.m.
Daniel Gin, the college and career counselor, will be attending the evening to discuss with parents and sophomores about the importance of somewhat knowing where the students will want to go to college.
"The sophomore college evening program is designed for sophomores to begin thinking about their post-high school plans," explained Gin. "We are bringing a speaker from a university to talk about what colleges are looking for and what sophomores can be doing now to prepare themselves for life after high school."
Some of the sophomores already have an idea of what they want to do after senior year and others believe it's too early to think about college. Sophomore Tani Speizman doesn't find an interest for the night since she already has her mind set on a college and believes it's not the right time to think about this.
"I'm not going to be attending sophomore college night because I'm only a sophomore and I don't feel like I need to be worrying about this right now. I already have a few colleges in mind but I feel that I should be more interested about this the next two years of highschool rather than this year," said Speizman.
With sports, clubs, loads of homework, and heavy decisions floating around the students minds, it's difficult to attend these meetings. A good amount of students try to arrange their plans for the school night so they can attend the annual sophomore college night.
"Since this is a program between Niles North and Niles West, we will have approximately 500 people attend the evening. We sent out postcards and phone calls to remind everyone to show up," said Gin.
The students who plan on attending are mainly looking for a way to find what they want and to prepare for their upcoming future. Sophomore Daniel Ramirez hopes to hear some useful information that will give him a more clear image of how everything will work out.
"I feel that it's better to be prepared early instead of running around frantic during senior year not knowing what I want to do. I plan to join the military and shortly after become an engineer at a college. It's most important to me that I get the degree and the job," said Ramirez.
There will be plenty of information and questions answered to all the parents and students who will go to the event. This will be very important to the students who have an image in their mind but don't know where to start the goal.
"I'm hoping to find at least one person who has become successful in life and hopefully they can give me positive advice on how to achieve my goal for the future," said Ramirez.