90s Trends Are Making a Comeback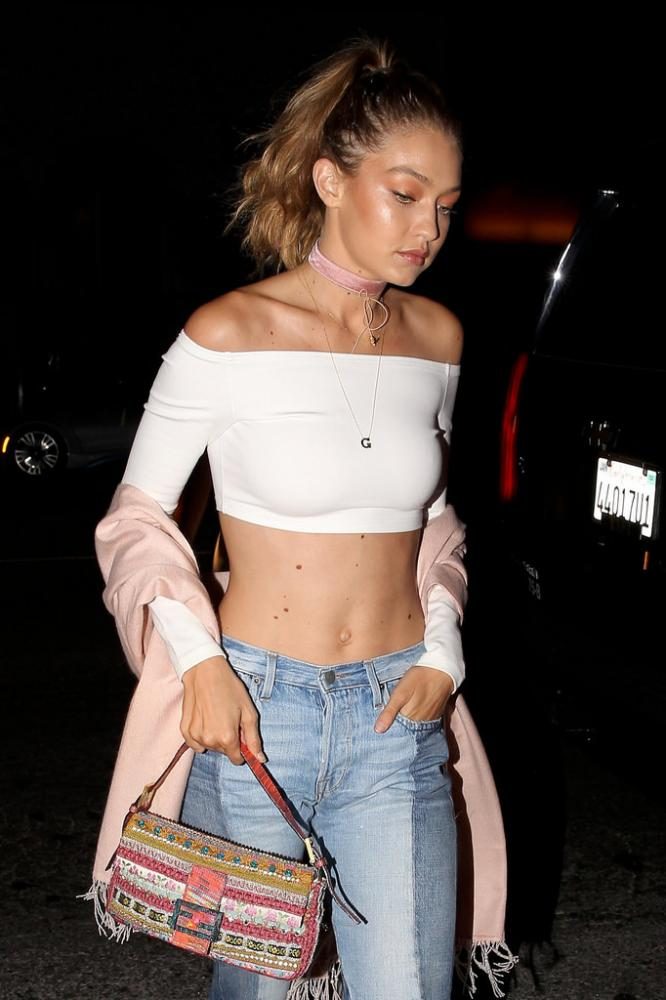 As always, history is repeating itself, but this time with fashion; it's no secret that the 90's are back! Kids who grew up wearing chokers, denim, round sunglasses, and white Keds can dust their old clothes off because it's time to show them off once again.
1. Chokers
Avril Lavigne was the queen of everything punk rock in the 90's and that included chokers. People rocked all different styles of chokers from gothic to cute. Starting last year, chokers began making their comeback. Dior showcased their line with a touch of dainty, elegant chokers, while Vera Wang went with a more gothic look. People in school wear their chokers to add a cute accessory to their outfits with minimal effort. The choker fascination came back extra hard during festival season. During Lollapalooza chokers were everywhere you looked!
2. Denim Skirts
The Rachel Green look that every girl aspired to achieve finally came back with mini denim skirts. Stores like Forever 21 released denim skirts of all styles and all colors. Light wash and dark wash denim are the basics, but now you can get colors like maroon and olive green. Skirts are sold with different embellishments and patterns, giving us the freedom to rock any denim skirt we want during any season.
3. Round Sunglasses
This was yet another look that dominated at festivals this past summer. John Lennon's signature sunglasses were everywhere you looked as you walked through crowds of people. These sunglasses add the perfect 90's grunge touch to any outfit. Even designer brands like Ray-Ban embraced the returning trend and released a new line of round sunglasses.
4. Crop Tops
Crop tops are shirts cut in half, but that doesn't stop people of all ages and genders from rocking them. These tops that expose the midriff have taken over the fashion industry. Brands like Tory Burch have taken the crop tops to a new level and made matching sets with gorgeous detailing. Models like Gigi Hadid strut down the streets in crop tops, inspiring others to have confidence and wear their own.
5. Scrunchies
Seeing the Olsen twins wear their adorable scrunchies in Full House made every young girl run to the nearest mall to buy some. Now, people of all ages are wearing them to add a cute detail to any outfit. They can be worn working out, during a lazy day, or even just on a wrist as an accessory.
The fashion industry is a constant repeating cycle, with trends making a comeback every couple of years. By far, the 90s was the best fashion decade, and I couldn't wait for it to come back. Not only are modern style icons like Kendall Jenner and Bella Hadid wearing the 90's trends, but so is everyone you encounter on the streets.