Filip Jaksic: The Boy with Two Homes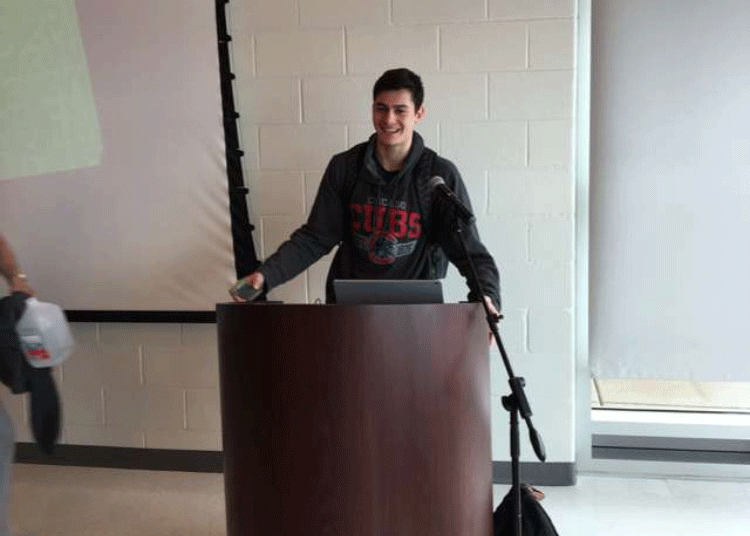 Most people live in only one country for their entire life, but senior Filip Jaksic has a different story. By the time he was seven years old, he had already lived in two countries, and he experienced more than most people will within their lifetime. He was born in the United States, but he moved to Serbia when he seven years old.
By the time freshman year rolled around, Jaksic came back to America to study at Niles West.
"The hardest thing about moving back was adjusting to the different lifestyle and being away from my family," Jaksic said.
He moved back to live with his grandpa and dad, while his mom and sister remained in Serbia. This past summer, Jaksic's other family members moved back to American.
"It was hard not living with my mom," Jaksic said. "I missed talking to her and seeing her every day."
Dealing with his family's situation was difficult, but adjusting to the societal differences in America was harder. The school system here is very different from the one in Serbia.
"There's no freedom here, the smallest thing can get you in so much trouble. In Serbia, I could do whatever I wanted," Jaksic said. "One time I threw my chair across the room and jumped out of a window with no consequences."
The academics between the U.S. and Serbia are also very different.
"It's definitely a lot harder over there [in Serbia.] The stuff I'm learning now, I already learned in 8th grade," Jaksic said.
Senior CJ Singleton was his first, and now best, friend in America. They spend almost every day together and know everything about each other.
"The three words I would use to describe Filip are crazy, real, and caring," Singleton said. "He cares about others and will always be straight up with you."
Jaksic has not only made an impact on the students at West but also the teachers, especially his German teacher, Josef Neumayer.
"Filip was a joy to have in class. He made the classroom environment a better place and brought excitement to class every day. You never knew what he was going to do," Neumayer said.
Although he had a tough time adjusting to life in the U.S., Jaksic now loves his life here. Still, every once in awhile he misses his true home: Serbia.
"I go to all the Serbian events because they make me feel like I'm close to home. Surrounding myself with people of my culture makes me feel like I'm still a part of life over there," Jaksic said.