Financial Aid Night to be Held on Tuesday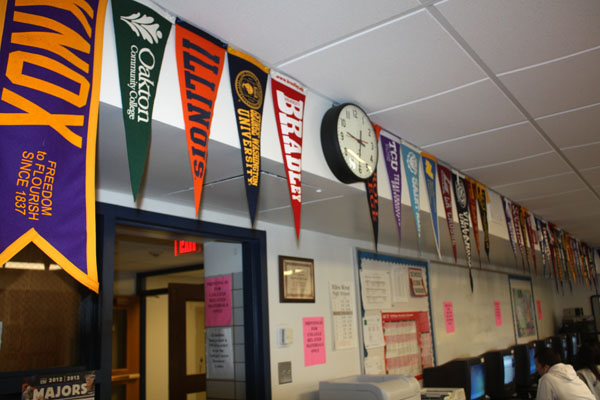 Hang on for a minute...we're trying to find some more stories you might like.
The annual Financial Aid Night will be held on Tues. Sept. 26 at Niles North and will begin at 6:30 p.m.
Financial Aid Night is held in order to instruct students and parents on how to properly fill out their Free Application for Federal Student Aid (FAFSA) forms to receive financial aid for college.
"[The primary goal of Financial Aid night] is to teach the students and parents how to fill out the financial aid forms," College admissions counselor Daniel Gin said. "With college costs going up, it's important for families to fill out the FAFSA forms. This night will guide the parents with how to fill it out."
FAFSA forms open on Sunday, Oct. 1. Students are recommended to complete the forms as soon as possible, so they don't lose any potential money.
"Students are allowed to begin filling out their FAFSA form October 1st. We recommend that the students fill it out between Oct. 1 and Nov. 15," Gin said. "The state of Illinois has run out of money in the past. Students who apply sooner than later may run the risk of not receiving some money."
Though students are eager to attend, their arrival is dependant on whether or not they have a lot of classwork the following day.
"I want to go because it's important, and it's something to take advantage of since it's being offered," senior Zoha Ullah said. "However, I might not attend if I don't have a ride, or if I have something like a test the next day."
Other students will not be attending because they feel that they already know how to complete the forms.
"I'm not going, because my sister is going to give me advice," senior Alisha Sayani said. "I already have a general idea about FAFSA and other financial aid resources."
The night will include the Dean of Financial Aid from Lake Forest College as a guest speaker who will walk students and their parents with a step-by-step guide on filling out the forms.