Boys Soccer to Take on Niles North for Annual Showdown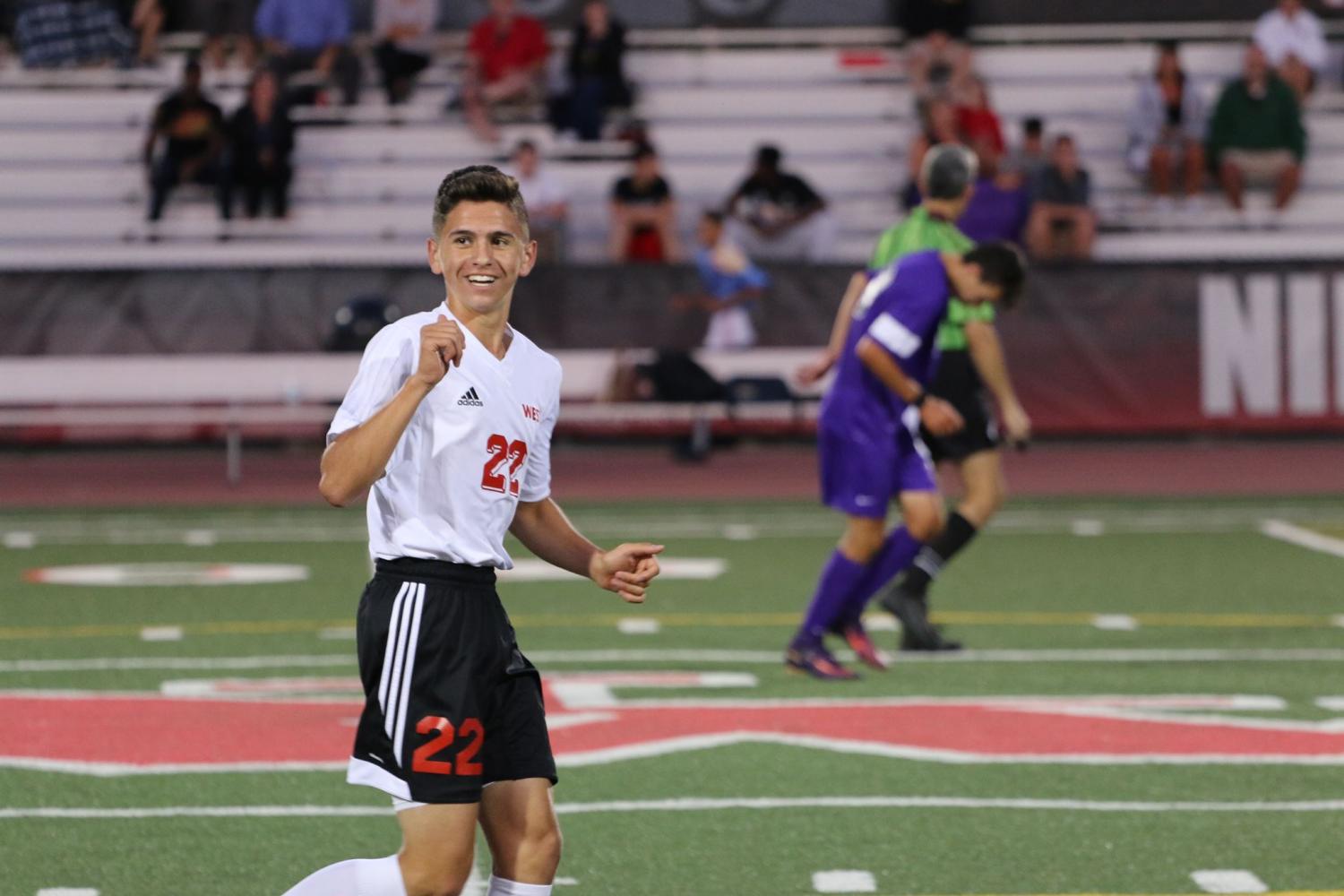 It is finally time for the annual Niles North against Niles West soccer game showdown to commence. The boys soccer team is preparing to take on their rival, tomorrow, September 21 right here at Niles West. The two teams compete for the cross-town traveling trophy. Niles North has kept the trophy for the last two years, so the boys are looking to finally win it back.
Senior and captain Edin Sabovic knows that they have the upper hand in tomorrow's game because of their superior talent and having homecourt advantage.
"Since our game will be home tomorrow, we already have the home advantage. Plus, we took serious preparations before this match considering it is a derby. We have a very strong team this year and we have more than enough capability to take home the trophy and upset North," Sabovic said. "Not only beating North, but we want to win this game to prove to ourselves and our school that we have a team that can compete against, and win against some of these other schools."
As for the seniors on the team, they are all excited to play Niles North one last time as wolves, and they know tomorrow will be a good fight for the trophy.
"I am ecstatic to play North one last time and bring the trophy home for Niles West but mainly for all the seniors. This is a highly anticipated matchup and we've prepped a lot for this game. It should be a good one tomorrow and everyone should come out and show some support," senior Gianni Lohan said.
As for head coach Milo Cejovic, this game has a bigger meaning for him. Niles North head coach of boys soccer happens to be coach Cejovic's older brother. This game is a chance to compete against one another in a friendly way while also showing their competitiveness from both sides.
"It is difficult because my brother and I have always been on the same team. Luckily we aren't playing in the game or it would have been even weirder. Over time, the tension has died down a little bit, but still, it is uncomfortable. We try to keep it fun though for the coaches and players," Cejovic said.
Come out to support the boys team tomorrow at 6:30 p.m. at Niles West in the stadium.