Where Are You Now: Alex Galanopoulos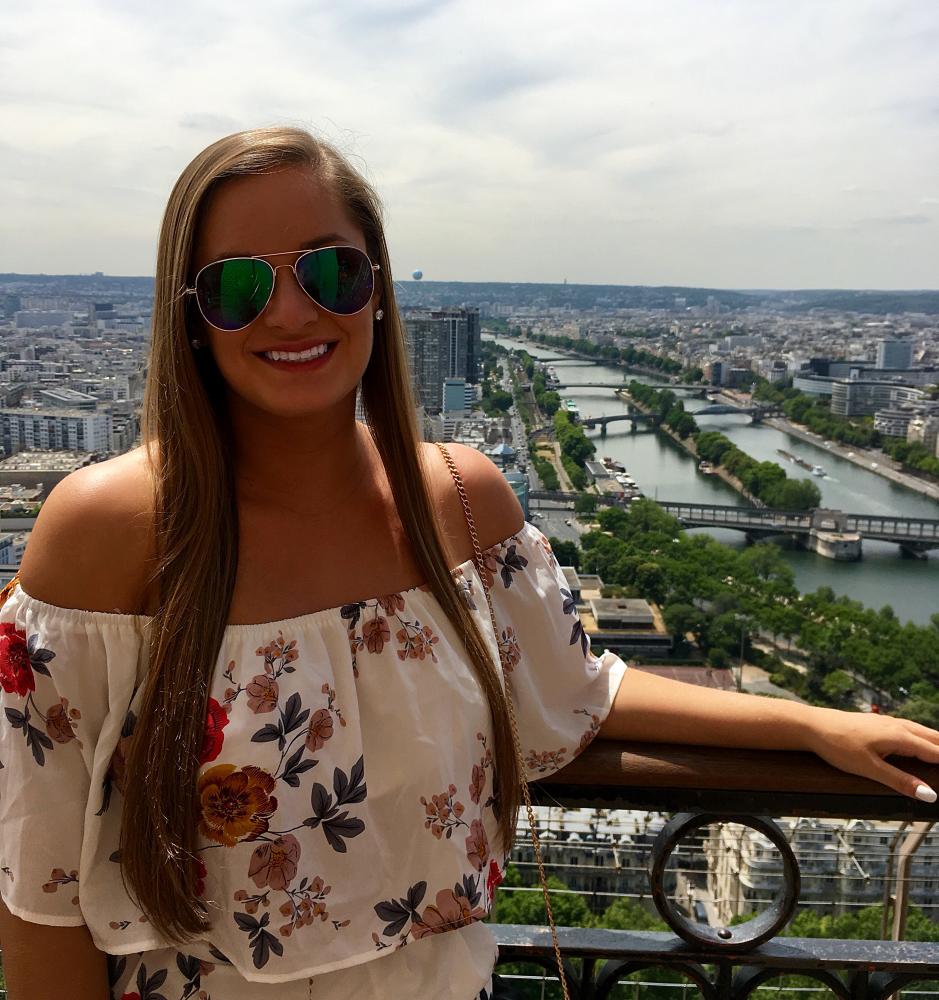 Four years ago alumni Alex Galanopoulos was starting her senior year at Niles West High School, and she is now starting her senior year at Illinois State University. She has carried the many lessons she learned from West into college, and she will continue to use them to help her with her future.
Galanopoulos played both volleyball and basketball at West. However, her major accomplishments all were pertaining to basketball. She made the varsity team as a freshman, won all-conference, won a regional championship, and went downstate for a 3-point shoot-out. Her basketball career transferred over to college where she continued to play for the club basketball team at ISU. Galanopoulos was not only an influence when she was still at West, but she continues to inspire students at West today.
"She's been in my shoes before so whenever I need help she's a great person to go to," says senior Tricia Pabst. "I remember when I was younger I'd go watch her play and it was cool to see someone I look up to play so well. She's motivating and a good resource all around, especially when it comes to basketball."
Niles West didn't only help her sports career, but it also opened her eyes to her future.
"My major is special education. What leads me to this was my high school experiences. I loved my four years at Niles West. I loved the high school atmosphere, I loved my teachers, and I loved engaging with the students with disabilities whether it was at lunch, in the halls, CEC basketball, or other activities," Galanopoulos said.
Her classes and experience at West helped shape her into the person she is today, and they helped her adjust to college life.
"At West, I learned a lot about building good relationships with people, working hard, and enjoying myself. This has helped me in college because I am still close with my high school friends, I have to work hard because the school work is crazy, and I make sure I have fun along the way to make sure the experience is worth it," Galanopoulos said.
Galanopoulos loves her college experience so far. She admits that it was a little tough at first, especially having to leave home and be on her own. She adjusted quickly and met lots of new people.
"She took on college very head-strong. It was hard for her during her freshman-sophomore year, but she definitely grew into a more independent adult," said alumnus and brother Matt Galanopoulos. "I look up to her because she's not only the oldest in our family but she leads by example. She always does the right thing and leads a positive path for the rest of us to follow."
She plans to get her bachelor's degree in special education and get a job as a special education teacher in a high school near her hometown, Skokie. She also hopes to get a coaching job, preferably at a high school as well.
"I've made some great friends and more importantly, I learned how to be more independent and responsible. I've grown a lot as a person, for the better, because of both Niles West and ISU," said Galanopoulos.