Niles West Lockdown Recovers Airsoft BB Gun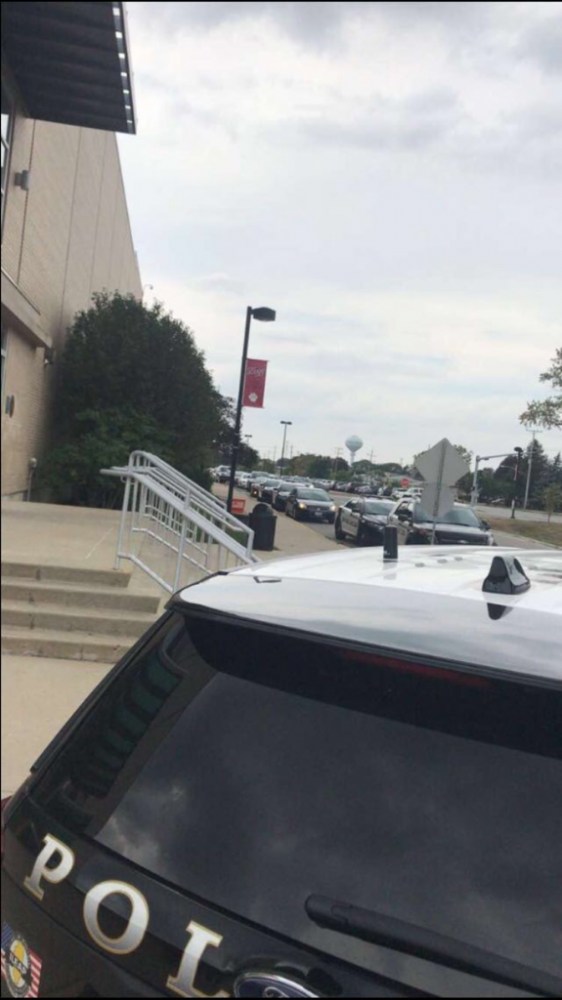 At 1:58 p.m. on October 2, Niles West was placed on lockdown in response to a 911 call reporting a gun on the premises. According to the Skokie Police Department, an Airsoft BB-type pistol was recovered. Two juveniles have been detained in connection with the incident.
Skokie Police immediately notified Niles West officials and went to the school. The lockdown lasted around 45 minutes, and the situation was resolved without injuries.
Students, many of whom initially believed the lockdown was a drill, quickly realized the situation was serious.
"It took me 10 minutes to realize it was real, and that is when the reality of the situation hit me," said junior Nina Gillespie. "My body started shaking and I started texting my family. The fact that nobody knew anything was the scariest part of it all."
Junior Claudia Kendryna, who was in class with Gillespie during the lockdown, said "I was so scared and the thought of dying made me appreciate everything I have."
According to a statement issued by principal Jason Ness, "The lockdown was taken as a precautionary measure after Skokie 911 received a call about a potential threat at the school." Ness said in the statement. "We thank the police for working with us to quickly investigate the potential threat and to resolve the matter quickly. The safety and security of our students is always our top priority, and I am proud of the response of our students, staff and administration."
Ness held a staff meeting after school, and extra-curricular activities resumed as usual.