Brendan Micor: A Balancing Act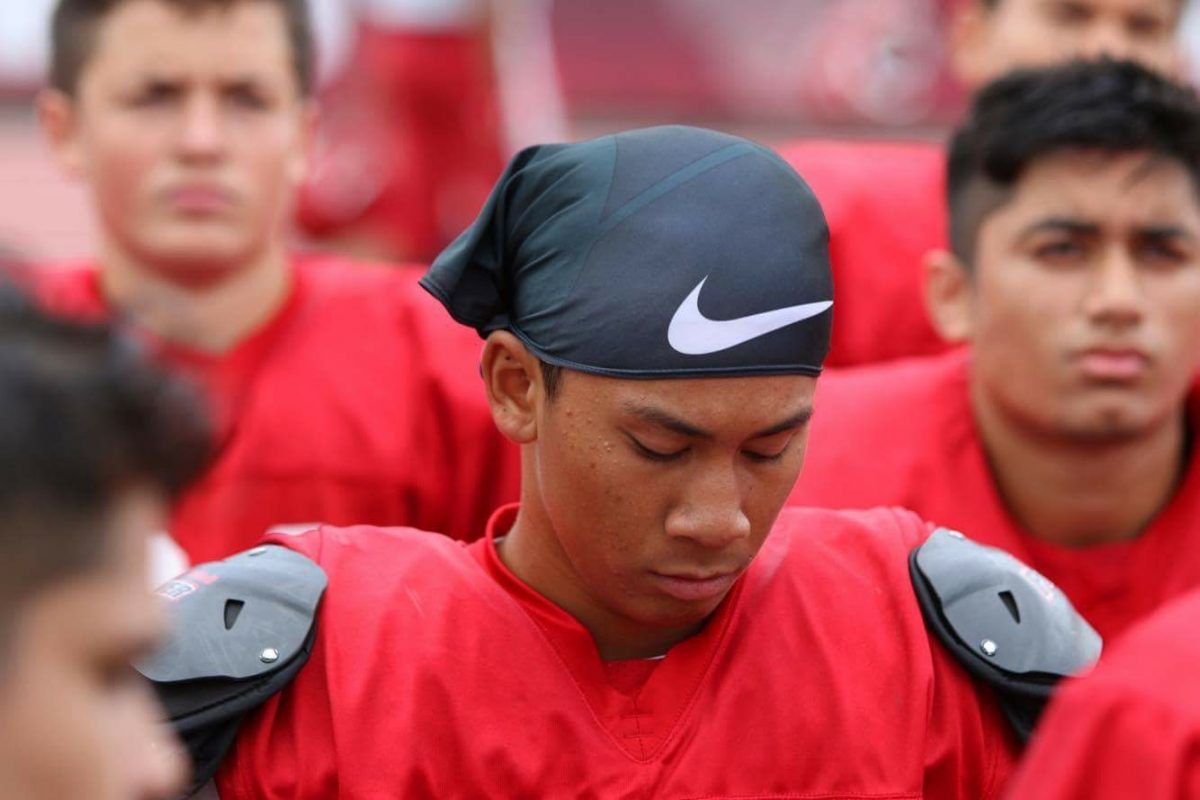 By Sarah Cohen, Staff Writer
October 4, 2017
Balancing school, extracirriculars, sports, and volunteer time leaves little time for other activites, but senior Brendan Micor makes it work. Not only is he a leader on the field, but off the field in the classrooms, or in his house. He understands the importance of staying motivated and maintaining his grades when he's not on the field. 
Having parents that create expectations for him allow him to do well in the classroom and to know that when it comes to athletics, he is a student first. Being the middle child of two older brothers and the older brother of junior, Dylan Micor, Brendan has created his own path around these hallways, but with a little help.
"Having my brothers here at school with me has impacted my high school experience in the best way possible," Brendan Micor said. "Going into my freshman year, I knew that I was going to be nervous, but having my older brother here made everything more comfortable."
Micor has been playing football for years alongside his two brothers alumni Adrian and Dylan Micor. Having them on the team not only enhanced his love for the game but brought the brothers closer than before.
"Football is one of the few sports that has all of the life lessons that you can apply to anything and offer to anybody. It teaches you trust, honesty, perseverance, and commitment that you will need in the future for college, a career, and within a family. It also helps you build a strong character for life,"Brendan Micor said. 
Besides being involved with football and dedicating a tremendous amount of time to academics and family, Micor also does track and field and in his free time volunteers for Wrightway Rescue and Feed my Starving Children.
"He definitely cares about other people and always puts others first before himself. He always wants to help people and make people better. He is a leader on the field and in everything that he does, to me and to many other people," younger brother Dylan Micor said.
Good friend, senior Katelyn Murakami also agrees with how selfless he is.
"He is the type of person to stop what he's doing to help someone else. He puts his heart into football, his school work, and his family," Murakami said.
One of Micor's priorities is balancing a healthy family life. While spending eight hours a day at school, around two hours at practice, and roughly about two hours on homework, that only leaves him a little bit of time left in the evening to spend with himself and his family.
"Spending time with my family is one of the most important things to me while the time we have together. Even if we're not talking or doing anything with each other, just having their presence around me is comforting," Bredan Micor said.
Besides focusing on school, sports, and outside activities, Micor is excited about upcoming senior events.
"Being senior year, this is the time to make memories. I'm definitely the most excited for the festivities that exist only during senior-year like gotcha and prom. Even the things that do happen every year like pep assemblies and homecoming are a little more meaningful this year because it's our last," Brendan Micor said. "A lot of people are in the phase of worrying about college which is a good worry, but it's also good to take a breath and enjoy these last moments and make memories. It's senior, be yourself around the school and take this time to enjoy everything before college hits."