Rachel Cheuk: A Natural Born Leader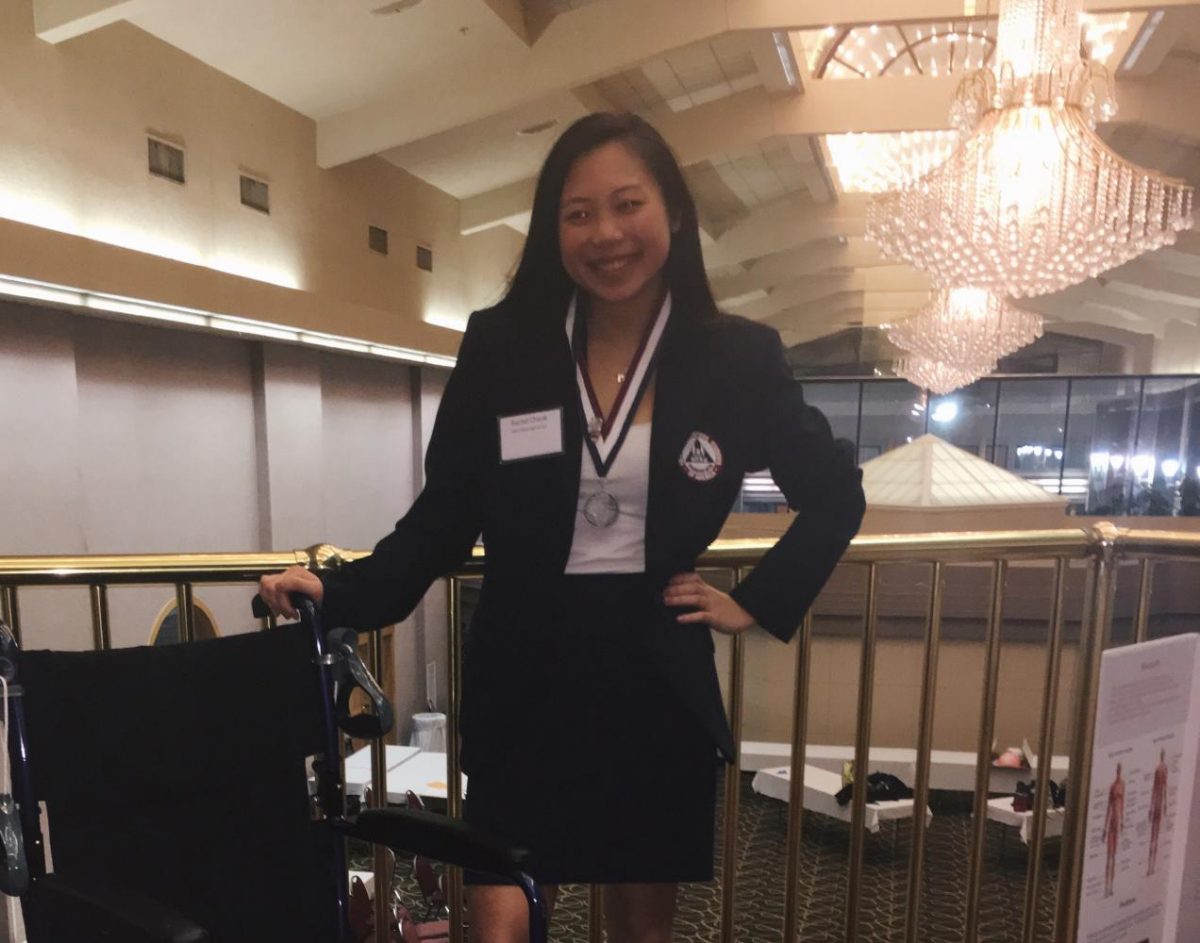 By Hannah Youkhana, Staff Writer
October 5, 2017
The Cross Country team requires leaders who are able to persevere through tough situations and showcase their leadership skills when needed to. Senior Rachel Cheuk does just that. She has been a part of the cross country team at Niles West since her freshman year, and it has helped shape her into the leader she is today.
"I started running my freshman year. During eighth grade, my friend and I tried to take up running, but we never followed through. I then decided to join cross my freshman year because I was told it was a really good way to stay active and meet new people. I'm really happy I decided to join because cross has affected my life in such a positive way," Cheuk said.
Not only did Cheuk meet some of her closest friends on the cross country team, but she has also learned a lot about herself.
"Cross has taught me mental toughness and how to persevere through challenges. It's also helped me manage my time more wisely because during the week, it's very time consuming," Cheuk said. "Through this sport, I've met some of my best friends and have created many new relationships with each of my teammates. Our team is super close and as one of the leaders on the team, I believe it's important that we all work together."
Cheuk has had a huge impact on everyone on the team. Close friend and junior Angel Thomas has nothing but positive things to say about Cheuk.
"I met Rachel in cross country camp the summer [before] I was coming to high school. Initially, I was really intimidated by being in a camp filled with older girls. Rachel made it a point to introduce herself to me and make me feel welcome. Rachel makes our the team feel like a family," Cheuk said. "Despite there being a lot of girls on our team, she has made a conscious effort to talk to everyone. During practices, she's the only one who comes prepared with a watch and often yells out how much time we have left of running. Rachel is an integral part of our team in this way."
Cross country is not the only thing Cheuk is involved in. Last year, she joined HOSA (Health Organizations Students of America) and participated in the medical innovation competition.
"To me, HOSA means a lot because it gives students the opportunity to explore more about the health/science field. It also gives students the chance to to test themselves and become more creative thinkers," Cheuk said. "It was a lot of fun coming up with a medical innovation and actually being able to make a prototype."
Lisa Dunham, HOSA sponser and and science teacher, met Cheuk last year, and she is very impressed with her dedication.
"Rachel works very hard in class. Last year, she was in the Girls' Engineering Class and then joined HOSA. Along with two other classmates, she created a medical innovation to help those confined to a wheelchair. Their project qualified for state and then went on to take second place," Dunham said. "Rachel's best qualities are her organizational skills, kindness towards others, and her involvement in school and out of school activities. This year, she was voted the HOSA secretary by her peers."
Cheuk has gone from being a nervous freshman contemplating joining the cross country team to a leader in many different activities. At Niles West, Cheuk gets to use her leadership skills in many different places throughout her day.