Leader of the Pack: Fall Edition #2
"Leader of the Pack" is a series of articles recognizing Niles West athletes for their athletic, academic and personal achievements. Nominations are accepted from coaches of both boys and girls athletic teams each season. These athletes not only excel in their sports, but they also display positive leadership, good sportsmanship, and academic integrity.
Your nominees for October are:
Emily Duong (girls tennis):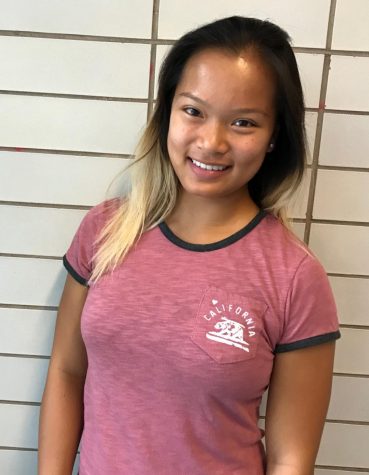 As the match is starting, senior Emily Duong takes a deep breath, throws the light, green ball high in the air and swings over the top of her head, aggressively serving to her opponent. Duong has been competing at the varsity level for three years, and she has served as  team captain for two years. "This is my second year being captain on the team, and I just really love what I do for the team. I think I have really grown as a player in my time at Niles West and tennis has been a huge part of my life, on and off the court. It was taught me some very valuable life lessons," Duong said. Duong plans to continue her passion for tennis after high school by playing club in college.
Alena Sirchotiratana (girls golf):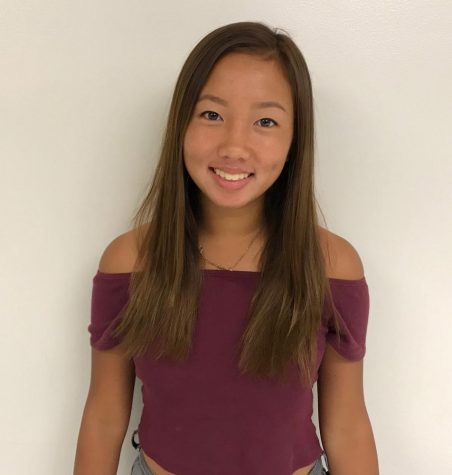 Junior Alena Sirchotiratana is ready for anything. Her consistent training over this past summer pushed her golf game through extreme weather conditions, leading her to her personal best this season:  77 strokes. She ranked 10 at the sectionals competition, which guaranteed her a spot at state.  Although she has accomplished her goal of qualifying for state, she acknowledges that she has even more room to improve and is grateful for the opportunity to play at West. "Participating in athletics at Niles West has really shown me what it means to be on a team and what people mean when they say their team is like their second family," she said. 
Laura Trinh (girls cross country): 
As everyone in the varsity three-mile race lines up on the start line, junior Laura Trinh stands among them. With an expression of sheer calm, Trinh feels prepared to race her heart out. Trinh has been running cross country since her freshman year and has been on varsity for two years. Trinh feels that running has affected her as a person, athlete and student. "I've made a lot of friends that I would've never met if I didn't do cross country and have amazing coaches that continue to push me every day. It's helped me become a better student by teaching me how to manage my time wisely, whether if it's after practice or after meets. Being on the cross country team has changed my attitude as an athlete and I've grown to be on a team that I'm truly proud to be apart of," Trinh said.
Nicole Zelazko (girls volleyball): 
The play is in motio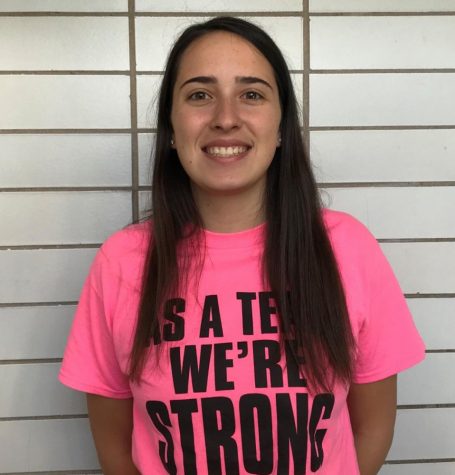 n when the setter passes the ball to senior middle hitter Nicole Zelazko. In return, Zelazko hits the perfect spike. This pattern continues for the whole game until the team earns another victory. Zelazko has been competing at the varsity level since her freshman year of high school and has been captain since her junior year. Since she has played volleyball competitively for 6 years, she can't imagine life without it. "Playing sports at West has become part of my identity. It is truly what I will remember the most, and I can't imagine not being a double-varsity athlete. I was able to make older friends who have continued to be my best friends until current day.  It's a blessing to have the opportunity to play at the levels we play at for both sports, and I wouldn't trade that experience for any other high school experience," Zelazko said.
Lian Fong (girls swimming):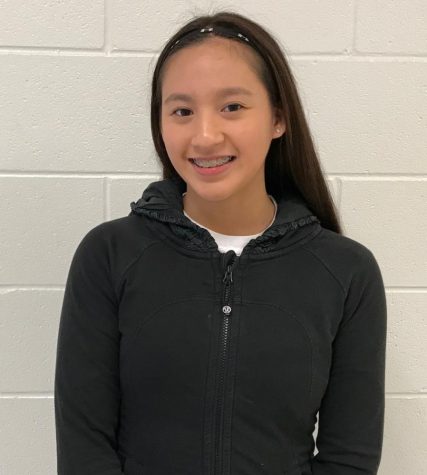 Swimmers bend in unison and grip the starting blocks, ready to take off at the starting sound. Freshman Lian Fong takes off like a rocket, outpacing her older competitors. Being new to the team, Fong shows great promise. She has already broken fresh/soph records in the 100 breast, 100 fly and 200 IM events. Along with being well-liked by her teammates, she displays leadership through example for the program. "The bond I have with the girls and having the captains by my side allows me to look up to them and follow their role. It allows me to be a good leader to the girls on my team and spread kindness," Fong said. "Being a student athlete also prepares me for the bigger world because it keeps me balanced."
Loading ...
Contributions made by staff writer Sarah Cohen