Gina Kostovetsky: The Girl With the Voice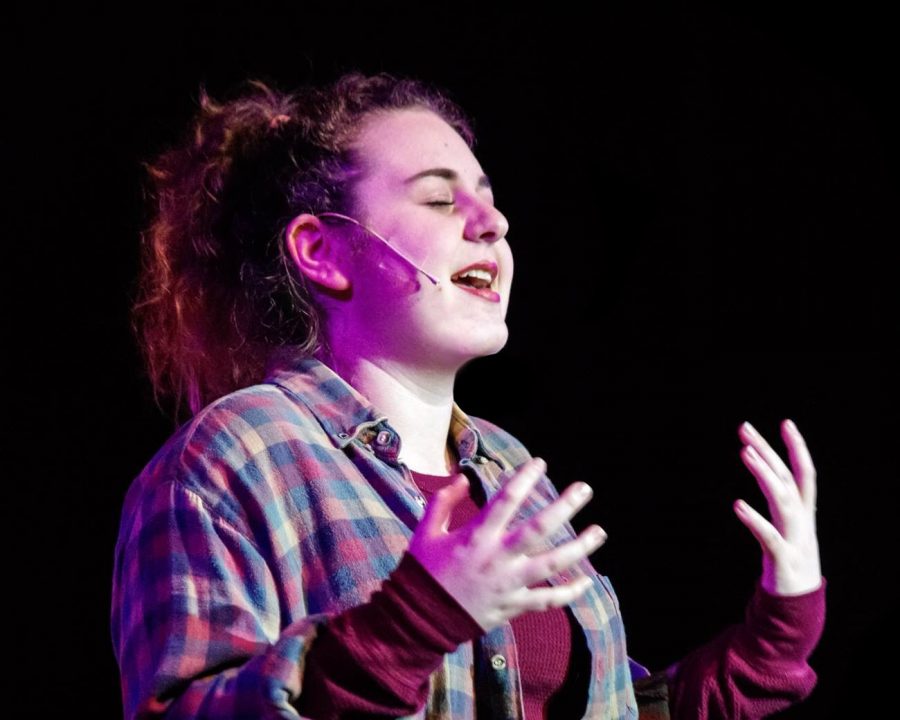 If you hear a soft and smooth voice lingering down the hall, it's probably junior Gina Kostovetsky. Ever since she was a young girl in preschool, she knew that singing was her passion and what she was meant to pursue.
After being enrolled in singing lessons at the age of eight, her love for singing only grew from there. 
"Everyone told me I was really good at it, so I kept it up. It started as just a hobby — something I just did in my spare time," Kostovetsky said.
Kostovetsky's work ethic and dedication are something most would describe as outstanding.
"I've grown up with Gina, and she's always striving to be not only better than her competition but also to be a better version of herself. Her work ethic is unbelievable, and she's constantly trying to get better," junior Gaby Goldman said.
Anyone who works with Kostovetsky can agree that she brings a lot to the fine arts program at Niles West.
"She's really dedicated to music and is really talented. Her work ethic about music is very focused and good, which brings a lot of positive aspects to our program," junior Leah Nano said.
Singing wasn't the only passion that Kostovetsky grew up with; she also had a deep connection with volleyball, which she had to choose between once she entered high school.
"I played volleyball, [for a club] and school, for four years, but when I got into high school, I had to make a decision. Being in the fine arts program clashed with my volleyball schedule, and I had to choose what my true passion was," Kostovetsky said.
After making the tough and heart-wrenching decision to part ways with volleyball, Kostovetsky's performance career took off.
"My performances range from a cappella, to theatre, to choir, to solo performances. I've been in Guys & Dolls for three years, and that has become my favorite group to perform with. I've also performed at Allstate Choir last year, where the best in the state are selected to be part of an honors choir. That was a very special performance to me because I was selected to participate, and it ended up being one of the best performances of my life," Kostovetsky said.
Kostovetsky couldn't be happier with her decision to pursue performing, which has given her many indescribable experiences.
"When I'm performing, whether it's a voice performance, a theatre performance, or a choir concert, I feel like I own the stage. It's cliché, but I feel at home, like I'm meant to be performing," Kostovetsky said. "Singing to yourself is fun, but singing when others are watching is a whole other experience." 
Kostovetsky is excited to continue singing at West for her final two years with the people she's grown so close to in choir. She looks forward to continuing singing and pursuing music in college in hopes of becoming a voice teacher in the future.