Fall Activities: What You Need To Do Before The Season Is Over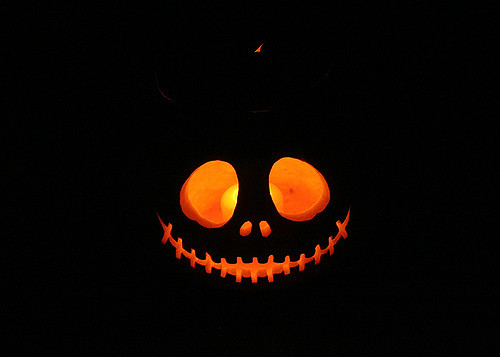 We can finally say goodbye to the hot weather because fall is officially here. It's time to pull out your boots, sweaters, and cute jackets. Fall comes with lots of exciting things to do, so make sure you don't miss out on all the festivities.
Pumpkin Patch 
The annual trip to the pumpkin patch has been a tradition for some students since Kindergarten. On the weekend, you can Google the nearest pumpkin patch and make a trip  with your friends. Not only is the ride itself fun, but so is the act of choosing the pumpkins. Afterwards, you can buy pumpkin carving supplies and carve drawings into them. This makes for an eventful day and artsy, fall decorations for your room or house.
Apple Picking 
Is it even fall if you don't go apple picking? Most apple farms are a little far considering we don't live in a rural area, but making the drive out there is worth it. It's an afternoon of climbing trees, eating apples, and doing ridiculous things to try and pick the best ones. Afterwards, you come home with bags filled with apples to bake with, eat, and just share with others.
Haunted Houses and Six Flags
For those who love an adrenaline rush and seeing people scared, a haunted house is the way to go. Living in the Chicago-land area, which is home to some of the scariest haunted houses, there are lots of options to choose from. The House of Torment is five minutes away from Niles West, and was named one of the top 13 scariest haunted houses in America by Discovery. Another great attraction is Six Flags, which hosts their annual Fright Fest every single year. Haunted houses, roller coasters, and funnel cake–why wouldn't you want to go?
Seasonal Drinks and Treats 
One of the best parts of fall has to be all the drinks and sweets that can be purchased for your enjoyment. The beginning of fall is marked by the release of the pumpkin spice latte from Starbucks every year. Starbucks isn't the only chain that takes advantage of people's love for pumpkin; Dunkin Donuts releases their pumpkin iced coffee also. Starbucks and Dunkin Donuts don't only release drinks, but fall-themed sweets like pumpkin donuts, pumpkin cookies, and cake pops decorated in the spirit of Halloween. Candy corn and Affy Tapple's become best sellers as people begin to get a craving for them again. At any point of the week, you can go to a coffee shop or the nearest grocery store and purchase whatever fall drink or treat you want and make a date out of it.
Scary Movies and Halloween Movies 
If you aren't in the mood to leave your house and you want to be cozy, then call up some of your friends and have a movie day. Halloween classics like Halloweentown, Hocus Pocus, and The Nightmare Before Christmas are feel-good movies that bring you into the spirit of Halloween. Movies like Friday the 13th, A Nightmare on Elm Street, and Halloween are horror movie classics that are traditions to watch for Halloween. Next time there's a horribly rainy day, call up whoever you want and have a movie day. It makes for the perfect mix of fall and relaxation.
Fall is an amazing season, filled with lots of different things to do in such a short time. Next time you're studying for a class, grab a pumpkin flavored treat at Starbucks and continue studying. Or if you can't find anything to do on a weekend, choose something on this list for a day filled with fall activities.