Cross Country Regional Competition Preview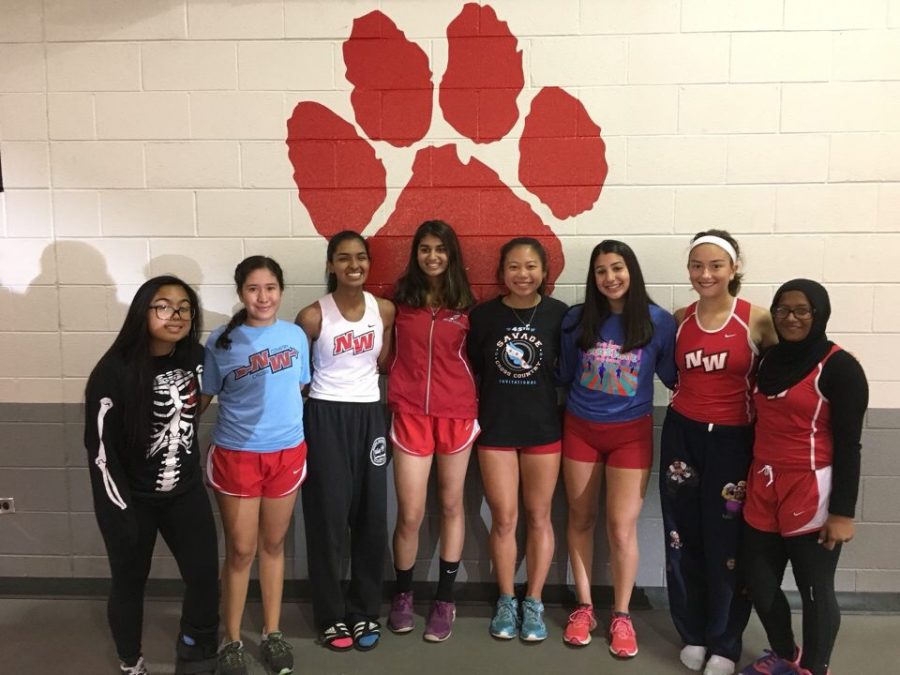 As the long season comes to a finish, the girls' and boys' cross country teams are ready to end their seasons with a bang. The teams will be competing on Sat., Oct. 21, at their home course of Niles West for their regional competition.
According to senior Jessica Kalathil, the girls team is more prepared than ever to take on the other conference competitors for the chance to compete at sectionals the following Saturday.
"We have been training really hard this entire season, so I feel like we will be able to qualify as a team this year at sectionals. Only the top seven runners are competing in regionals, and since we are a very united bunch, I think that will help us during competition," Kalathil said.
Varsity runner Jennifer Oribello, who admits that conference was not the best race for the girls, believes they still have time to improve their times for the upcoming regional meet.
"At conference, our team didn't do as well as we had hoped, but I think that regionals on Saturday will be like redemption for the people that didn't race to the best of their abilities," Oribello said.
Oribello is hoping that the weather will be a little bit colder since the Niles West team typically preforms better in that temperature.
"Especially at the Pat Savage Invitational, everyone on our team ran well because of the weather conditions. It was a little bit colder which really benefitted the team. The temperature for Satuday is supposed to be cloudy, so we are expecting a good race day for Niles West," Oribello said.
Some cross country members are hoping that holding the event at Niles West will give the team a leg up on their competition, as will the grueling practice workouts the team regularly undergoes.
"I have a lot of confidence in my teammates, so I think our team will do great at regionals. We have a team of strong runners that have been putting a lot of effort into our training," junior Laura Trinh said. "Our coaches challenge us through difficult workouts and continue to support us every day. I think running on our home course will be a huge advantage and hopefully we'll be able to qualify for sectionals as a team this year."
Make sure to come support the girls and boys cross country team at Niles West at 10:00 a.m. for the girls' varsity race and 10:45 for the boys' varsity race.