The Life of an Actor: Sean Collins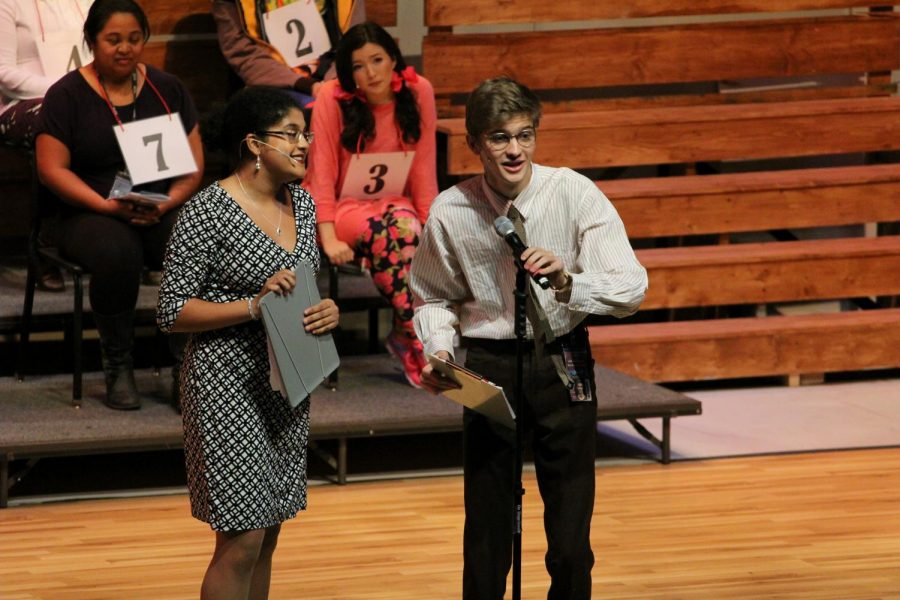 Have you ever wanted to become a completely different person for a day? Senior Sean Collins is able to do that on the daily because of his interest in theatre. His passion allows him to transform himself into new people to fill the role of his many characters.
"It's really interesting for me when I'm able to step into someone else's shoes and see things from a different  perspective. Also, it's pretty nice to see the audience impacted by a story or message you consider important after you've shown it on stage, and theatre often gives me that opportunity," Collins said.  
Collins has been interested in theatre since he was little, starting in community classes and performances and moving on to school plays in middle school. Throughout his journey in the acting world, he's made many close friends that he's created bonds with.
"Sean has grown so much over the years I've known him. I've seen him develop acting skills that I haven't even acquired yet. The maturity he has developed on stage is amazing. Sean and I have been singing and acting together since sixth grade, and I couldn't imagine doing any of this without him by my side," senior Anthony Saldana said.
Many of his friends look up to Collins because of his accomplishments. Recently, Collins auditioned for the District 7 ILMEA Choir and was accepted, which is something to celebrate. Not only has he grown as an actor, but Collins is also looked up to by his peers.
"Sean is extremely talented and always entertaining to be around. Sean is undoubtedly one of the most intelligent people I know and always brings that intelligence to the choices he makes on stage. It is amazing to being able to perform with one of my best friends who brings infectious energy onto any stage he is on," senior Parth Shah said.
Collins plans to continue his love for theatre after high school, but not as a career. He hopes to continue as he's doing now for his extracurriculars in college, and from there he's going to see where life takes him.