College Kickoff to be Held Monday for Juniors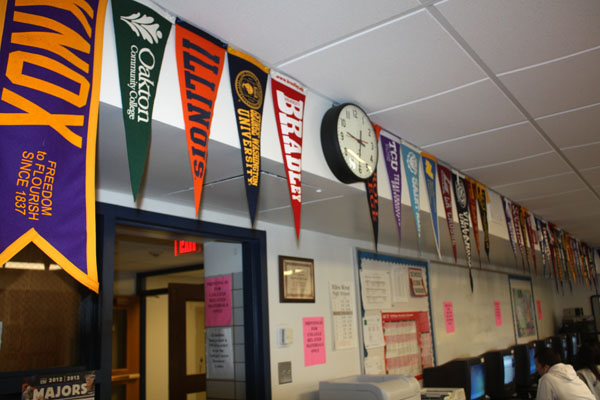 College kickoff day will be hosted on Mon., Oct. 30, at 6:30 p.m. in the Niles North auditorium. The free event will include presentations given by the Niles West and Niles North college and career counselors, as well as provide information on how to determine if a college is the right fit for a student, how admissions decisions are made, tips on the college search process, and much more.
"It is important for students to attend to hear the important factors in college decisions, and what students should expect during their junior year. Both the College Counselor from Niles North and I will be highlighting important information," Niles West college and career counselor Daniel Gin said.
College kickoff night is important for all students to attend because it shows kids everything they need to know about colleges. It can give juniors a good idea on where they want to go and what they need in order to get in, so it's important for juniors to show up.
"College Kick Off is basically an introduction for you to ask as many questions as you want about the college process, the requirements, and any concerns that you may have. Some tips for student that want to attend are to have some very important questions ready to ask and written down that you may have about college and what you should be doing in your senior year," college career assistant Britlee Smith said.  "It's important to juniors because next year you will be a senior and time flies by, and we want you to be ready because falling behind is very easy to do. Your senior year is crucial."
Its crucial for juniors to see all of this now because soon enough they'll be applying to colleges themselves. Many kids don't even have any idea where they want to go and this will give them a good idea.
"I think college kickoff night is important for juniors because they need to open their mind to all the colleges and really see if they're interested in another place. Also, because they'll be able to know what they're really interested in when [they're] seniors [and] are ready to apply for college," junior Mareena Gurguis said.