Winner of Athlete of the Month Revealed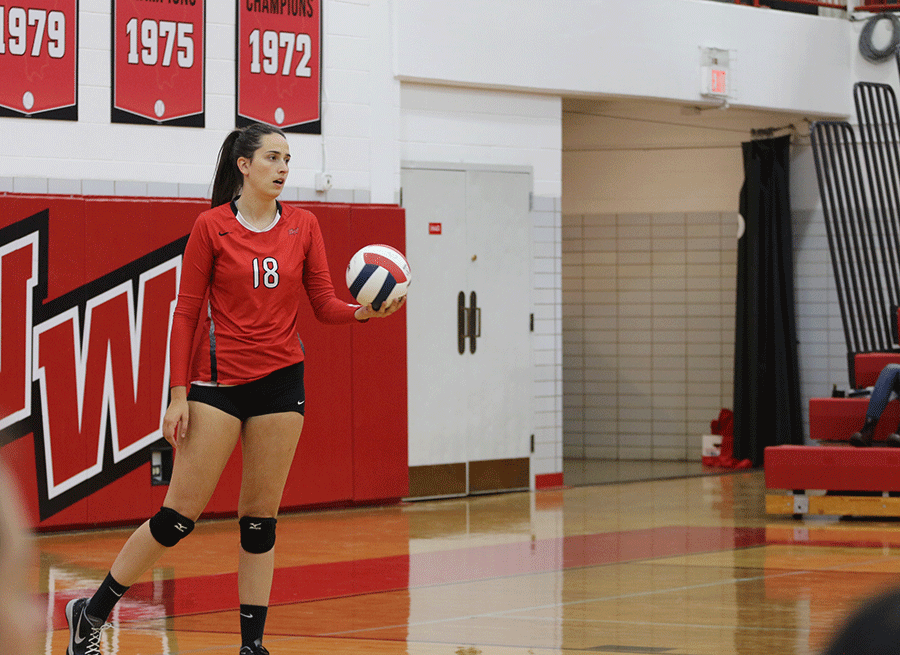 Congrats to the winner of October's athlete of the month, senior volleyball player, Nicole Zelazko.
Zelazko, not expecting the win, admits that it was because of the support of her team and family that she has made it this far.
"I was very surprised about the win. I didn't really realize I was nominated until 24 hours before the poll was to close, so I didn't think I had a chance to catch up. It was so nice to see all of my friends and family scrambling to support me at such short notice," Zelazko said.
Interim volleyball coach, Marko Kljajic, in contrast to Zelazko, completely expected her to win the award.
"I am not surprised at all that she won. She has been on varsity for four years and captain for two years," Kljajic said. "She's a natural leader, great personality, team player, and a role model. Her work ethic, maturity, and positive attitude are definitely her finest characteristics, which I believe have set her apart as a leader on this team."
Klajajic has high hopes for Zelazko in the future, and he has loved the privilege of working with her this season.
"I expect nothing but great things. I'm not sure if she plans to continue with volleyball after high school, but if she chooses to I know she will be a valuable addition to any team. As far as college and life after, I envision much success for her whichever path she chooses. She's a people person, very sociable and articulate. And again her confidence is something to be admired. There is no task too small, and she tackles each task with her heart, mind and soul which is always a recipe for success. It's been an honor to work with her and watch her grow as a person. I wish for her only great things and that all her dreams come true," Klajajic said.
Zelazko is excited for what her future holds, and she knows that volleyball will always be a part of her life.
"I plan to go to college next year but I am not exactly sure where yet, since I'm still in the middle of the whole application process. Volleyball has been in my life forever. I'm not sure what my future with it holds, but it's a part of my identity- I know I could never let it go," Zelazko said.
With a total of 1,423 votes to the poll, Zelazko ended with 576 of those votes and therefore claiming her title as the Leader of the Pack.