A Farewell to 2017 Girls Volleyball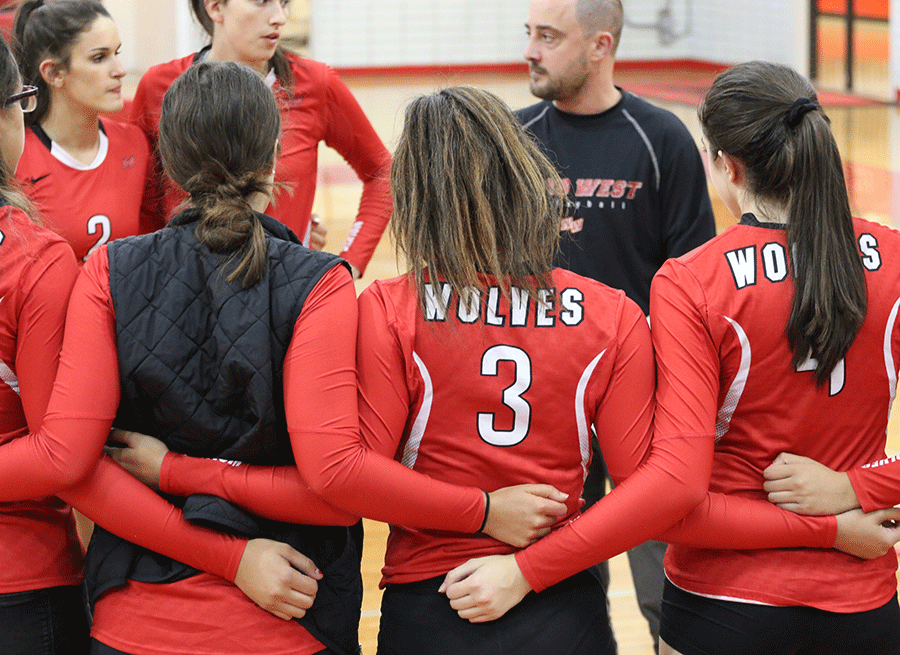 Following the girls volleyball loss on Tues., Oct. 30, their season abruptly came to an end. The game went on for three intense matches against New Trier High School and all were very close in score.
Although they ended the season earlier than they were hoping, most of the seniors are glad their season ended in a well-fought game.
"Our last game was one of our best. We played very well, keeping it tight the entire game. We definitely wanted the win, but we let a few too many points slide by, not giving us enough space to run free," senior Natalie Scalero said.
Scalero, a varsity player for two years and part of the volleyball program for four, will take away from the program that hard work really does pay off.
"I will miss the team aspect. Throughout my time on varsity, we have grown as a family because we are with each other so often, and we are all working towards the same goal. The excitement, nervousness, and progress will all be missed greatly," Scalero said. "I will take away the drive and the will to work hard. Last year, we were not supposed to beat New Trier or Loyola, but we pushed passed assumptions and made it all the way to state. Many things I learned through volleyball are very important in all areas of my life and will contribute to me growing and becoming a better person."
Coach Marko Kljajic was upset over the abrupt end to their season, but he has a good feeling heading into next year and for the future of the program.
"I think the thing I'm most excited about for next season is that the majority of our players will be returning next year. We were a very young team this year and now that they've gotten experience playing at the varsity level, playing in some tough matches, meaningful games, a regional championship, and a sectional playoff, they know what it takes to compete and win at the highest level," Kljajic said. "With the work these girls put in in the offseason coupled with the accomplishments of this season and the experience gained this year, it gives us a lot to be excited about for next year."
Junior Natalia Pehar is overall upset over the loss because she knew the team could have performed better. However, after being the team captain for two years so far, she has even higher expectations for the future of the team.
"I am not happy with the loss at our last game this season, but it just gives us determination for next year. Hopefully next season we can continue on the path to state," Pehar said.