West Alum Pleads Guilty to Lying to FBI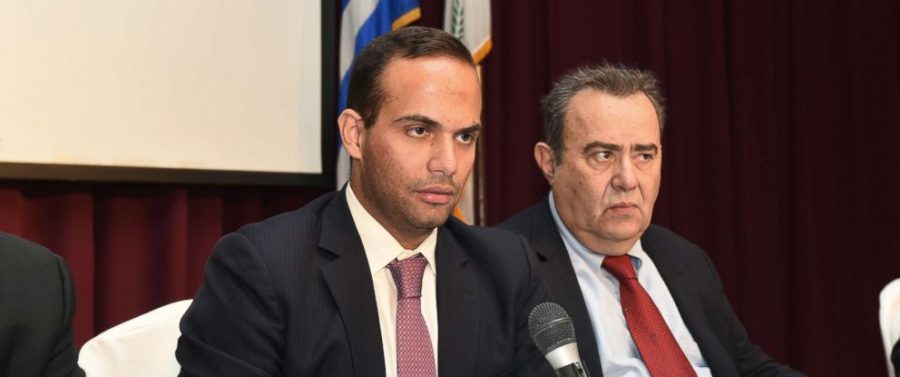 Niles West alum George Papadopoulos has pled guilty to lying to the FBI about his Russian contacts and, more specifically, searching for "dirt" on Hillary Clinton during the 2016 presidential campaign. He met with an individual with close Russian ties in April of 2016.
Papadopoulos, 30, joined Donald Trump's campaign as a foreign policy adviser in March 2016. That same month, Papadopoulos met with an individual who identified as "the Professor" and claimed to have connections with the Russian government. Following their meeting, the Professor introduced Papadopoulos to a supposed relative of Russian President Vladimir Putin, which was later proven to be a false contact.
That same month, Papadopoulos was under fire for sending out a campaign email in which he offered to create "a meeting between us and the Russian leadership to discuss US-Russia ties under President Trump" to fellow members of the campaign. In London on April 26, 2016, "the Professor" discreetly told Papadopoulos that the Russians had "dirt" on Clinton in the form of "thousands of emails," referring to the email scandal that shadowed Clinton throughout her campaign.
Papadopoulos attended Niles West High School from 2001 to 2005, and sophomore English teacher Evelyn Lauer remembers having Papadopoulos as a student in her Sophomore English class.
"I remember him being a very nice kid, and I remember really liking him. As a teacher, I remember being fond of him as a student," Lauer said. "I sort of remember him possibly being interested in politics even then, but that's it. I just remember him being a nice student who was nice to adults."
Papadopoulos's counselor at West, Mitch Stern, felt similarly about him, believing him to be a genuine, personable kid. He specifically remembers Papadopoulos extending his hand when greeting someone, almost as if he was already a politician.
"My memories of him are all that he was respectful and pleasant. Whenever you would see the young man, he would put his hand out to shake your hand," Stern said. "He wasn't 'acting' like a politician, per se. I would just say that he was very personable. He was a very genuine, personable, nice high school kid. I didn't look at it like, 'Oh, he's only shaking my hand because that's what politicians do.' I just thought it was a genuine character of him, like this is how he generally greeted people."
Other teachers don't have many memories of Papadopoulos, as he was reserved and kept to himself in their classes. Social Studies teacher Angela Tzortzis had Papadopoulos in Western Civilization and Hellenic Club.
"He was a really quiet kid. He was usually in the background," Tzortzis said. "There was not a lot about his personality that I knew because he didn't really reveal a lot of it to me. I didn't know him very well, even though I did spend a lot of time with him."
Tzortzis believes that Papadopoulos's actions are a result of his own 'troubling' behavior, unrelated to the education he received at West.
"Adults make their own decisions. He had an excellent education here at Niles West; I'm sure he had an excellent education at DePaul as well, but ultimately, he made all of these decisions despite what he learned in school," Tzortzis said. "It does, however, make us want to tell all of our students that, whatever you do, you want to avoid the attention of the FBI."