Sammie Simkins: From Pick Up to Varsity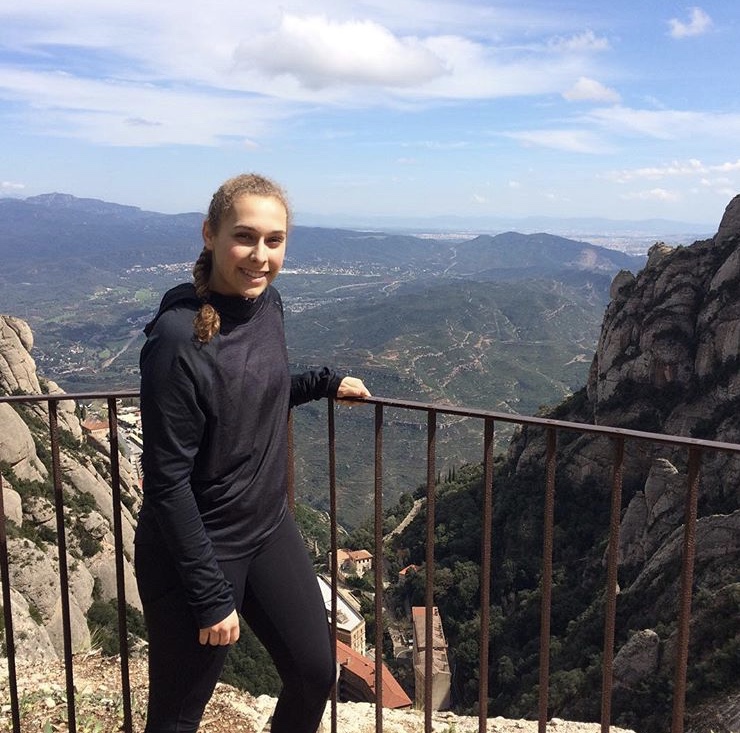 Basketball season has just started and junior Sammie Simkins is already taking this season by storm.
Simkins has been a three-sport athlete since her freshman year. She plays volleyball in the fall, basketball in the winter, and finishes the year off with soccer in the spring. A day after the end of volleyball season, basketball season officially began for her. Simkins is excited for the upcoming opportunities basketball holds this year.
"I'm excited for this basketball season. I'm looking forward to playing with different people that I haven't played with in the past and also playing with some of the people I've been playing with," Simkins said. "Our whole team really gets along together well this year. We understand each other and it makes playing with each other much easier and better. The one thing I can't wait to do this year is, hopefully, beat Niles North. It's one of the goals our team set this year, and I hope we can achieve it."
This is her first year on varsity basketball, and she's already made a big impact on the team.
"She's awesome. That's honestly the best word to describe her," varsity coach Kyle Braheny said. "She's a great player, and she's a player that any coach would love to have on their team. She will do anything you ask her to do, and more importantly, she'll give it her all, no matter what it is. She's a great listener and a tremendous teammate. I've never seen her with a negative attitude. She comes in everyday ready to go and ready to motivate everyone around her."
Simkins's teammates can't wait to play with her this season. She brings a strong energy to the court and embodies the spirit of the game.
"I'm blessed to be playing with Sammie because she's the type of person to keep you going when you get down on yourself. She reminds you of all the good things you've done for this team and takes your mind off of the mistakes," junior and teammate Lidia Fakhoury said. "I put all my faith in her to help me out when we're on the team, and she does everything she can to help me in every way she can."
Simkins and her teammates expect her to excel this season. She's been working hard in practice and outside of practice.
"Sammie is such a hard worker every time she steps foot on the court," junior Samantha Galanopoulos said. "She wants to get better for the team, and she's not just thinking about herself. She is the definition of a good teammate. She doesn't care if she scores 20 points or has 10 steals. She wants what's best for everyone."
Basketball has been a part of Simkins's life ever since she was a child. She's very excited for the upcoming season, and expects to have another great season.
"Basketball has influenced my life in so many ways," Simkins said. "I have made some of my best friends playing basketball. It's also an amazing stress reliever. Basketball is a sport most of family and friends love to play, so it's something I share in common with them. I'm so glad for the past memories I've made playing basketball and can't wait to form new memories this season."