Mareena Gurguis: A Laugh to Remember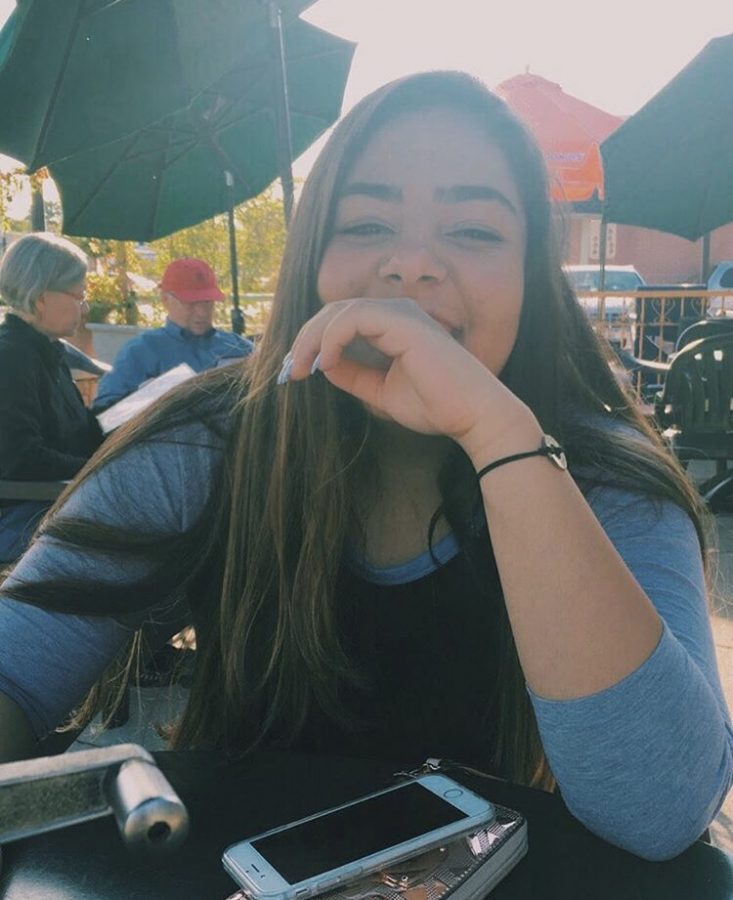 There are some laughs you can recognize anywhere. With her constant positive attitude, junior Mareena Gurguis is someone with a laugh that can put a smile on anyone's face. Whatever kind of mood you're in, she always knows how to make you laugh.
Gurguis is constantly being told what a unique laugh she has.
"People have given me weird stares because of my laugh and how much I tend to laugh. I've heard people tell me that I've put them in a better mood because of my laugh, but I've never really thought I did until someone told me and it makes me feel good," Gurguis said. "I just think my laugh is different, which is weird, but I've noticed it was different when teachers or my friends would be like 'Mareena, your laugh is so funny' or 'Mareena, your laugh is better than the joke,' and it makes my day."
People who are close to Gurguis say she will always put them in a good mood; one good friend of Gurguis can vouch for just how crazy her laugh is.
"I've known Mareena since freshmen year, and I think hearing her laugh for the first time was a little bit crazy. She has a unique laugh that not many people can say they have. She's always that one person you can go to, to make you laugh or put you in a good mood. Sometimes she will say a joke and her laugh will be funnier than the actual joke," junior Briana Thillet said. "Either way she can always make me laugh. No matter what mood I'm in, she will always brighten my day."
Another of Gurguis's good friends is senior Audrey Choi, who has gotten closer to Gurguis in the last year and knows firsthand the impact her laugh can have.
"Mareena's laugh is absolutely one of a kind. No matter how upset or frustrated I am, seeing her goofy self makes me so much happier. She never fails to put me in a better mood, and when I first heard her laugh, I was kind of shocked, but I soon realized its one of the many reason I love her. She always shows me the brighter side of things and reminds me that I should never waste my time being sad," Choi said.
Gurguis doesn't just make an impact on students, but also teachers. One of her former teachers, Michael Nocella, had many things to say about Gurguis and what she contributed to his classroom.
"Mareena is a student to remember, especially her laugh. It is a contagious laugh that startles you at first, but ultimately makes everyone in that space smile or laugh too. Her laugh really embodies genuine joy. As a student, Mareena always advocated well for her understanding as well as that of her peers. She interacted well with her peers, built positive relationships with those around her, and always conducted herself in a polite and respectful manner," Nocella said.