Junior High Orchestra Clinic to be Held Wednesday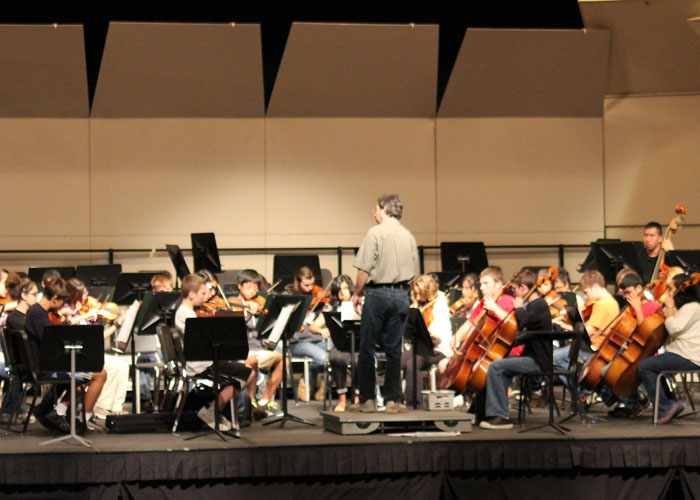 The University of Illinois Junior High Orchestra Clinic will take place this Wed., Nov. 15 here at Niles West. The program's goal is to help younger students get involved and informed on the band and orchestra program before they enter high school.
Getting a chance to play alongside high school students is very beneficial to younger students. It helps them become comfortable and aware of the environment they will be entering in the upcoming years.
"This clinic is all about giving students the opportunity to play and get their music out there with their directors," orchestra director Dajuan Brooks said. "The students are lucky enough to get clinics by professionals in the field, such as a professor Robert Hasty, who is coming from Northwestern. Jim Paige from Niles North will also be attending."
Junior high students throughout the Little Nine feeder school districts will spend the day advancing their skills and knowledge to help get them as far ahead as possible before joining the high school program.
"Students will come, play, and learn from professionals in the field, which is great, because then they get the opportunity to work with someone outside of who they work with every day," Brooks said.  
Niles West Orchestra students will also be attending the clinic. The clinic is not only useful for the junior high; high school students are also given more opportunities to play.
"I help tune, organize, and sometimes play the music with them," junior and orchestra member Ethan Dasilva said.
The students are excited that they are able to take their skills and use them to help others.
"I came to the clinic when I was younger, and I want to give them the same experience I had when I played. The clinic is a great way to get involved to play and practice with other students and teachers," Dasilva said.