Simon Shamoon: Putting in Work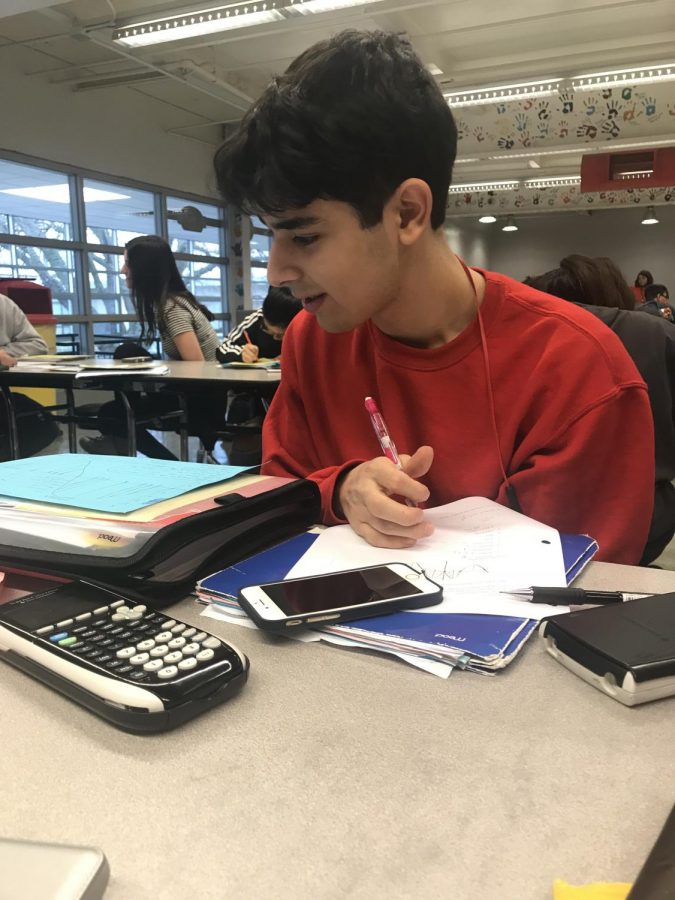 A previous version of this article incorrectly quoted Sam Plusker. His quote has been corrected.  
If you're someone who likes to grind to get good grades and make sure you're always on top of everything, then you'd probably get along with junior Simon Shamoon. For someone with a pretty busy personal life, he knows how to manage his time wisely, and set his priorities straight, especially when it comes to school.
Despite all the hard work Shamoon now puts into his school work, he hasn't always.
"I never really cared that much about my grades back in middle school and even the beginning of freshman year, but as I got older I realized that school is what's going to get me somewhere in life, so I need to get my priorities fixed," Shamoon said.
Friends from Shamoon's grade school have seen him mature over the years; they've seen him grow over the years to care about his future more.
"Talk about a hard worker who has great aspirations. The man is a champion in the classroom, and although many wouldn't expect it, he gets great grades," junior Richie Noparstak said.
Shamoon strives to get the grades he has, but he also makes times for things on the side. In his free time, Shamoon likes to go to the gym and even hang out with his friends to play video games when he isn't studying for any classes.
"I've known Simon since he transferred to Fairview in sixth grade, but we got closer around eighth grade and going into freshman year," junior Sam Plusker stated.
As a junior, Shamoon realizes that his grades are more important than ever. Now, he's looking forward to continue putting in the work to maintain his grades as he finishes high school.