Downtown Festivities: Christmas Edition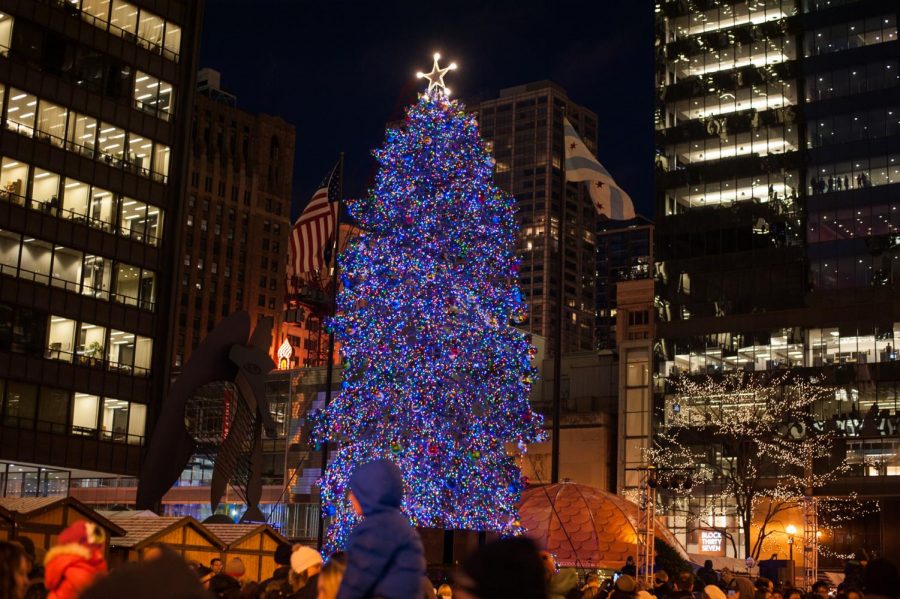 Now that Thanksgiving is over, it's officially Christmas season. This signifies the official start of the holiday takeover in Chicago. Here are some things you can do whenever you feel the need to get into the holiday spirit:
1. Zoo Lights 
Every year, Lincoln Park Zoo hosts their annual Zoo Lights Exhibition. Zoo Lights is a complete holiday makeover of the zoo. Every single exhibit is covered in sparkling lights- not one tree is left untouched. Along with this, the zoo also has their carousel ride and ferris wheel, which shines brightly due to the hundreds of lights draped over both. Zoo Lights has free admission, and it is the perfect place to go to capture the magic of traditional holiday lights.
2. The Christkindlmarket 
The Christkindlmarket is a large market at the Daley Plaza downtown that brings a little bit of German culture to Chicago. Though it's free admission, food, drinks, and other goods must be purchased inside the market. However, there are lots of various German foods and sweets, German-made trinkets, and German drinks to choose from. There is also a collectible mug that can be purchased and refilled with hot chocolate as many times as you'd like.
3. Millennium Park 
Millennium Park is known for the large Christmas tree that is lit up annually. On Nov. 17, the tree was officially lit for the holidays this year. You can make a trip downtown to see the tree and then go ice skating at the ice rink at Millennium Park. Skating is free and open to the public, though patrons have to pay for skate rental.
4. Maggie Daley Park Skating Ribbon 
There is a large ribbon-shaped ice rink located at Maggie Daley Park in Chicago. You can skate around the rink while overlooking Chicago's breathtaking skyline. Admission to the skating rink is free, but there is a rental fee for skates. This is a perfect place to spend an afternoon skating, and then grabbing a bite to eat afterwords.
5. Navy Pier Winter WonderFest 
Navy Pier opens an indoor winter carnival that is perfect for little kids and their friends. There is an indoor skating rink, mini golf, a toboggan tunnel, and a 15-foot snow-tubing hill, in addition to various carnival rides. The inside is decorated with hundreds of lights, bringing you into the holiday spirit. Admission prices range from $10 to $25- that can include full or limited access to rides.
This list contains only a few of the holiday attractions that are in Chicago. When you're bored on a random afternoon, grab a couple of friends, look at this list, and choose an activity to do!