Blackhawks Season Update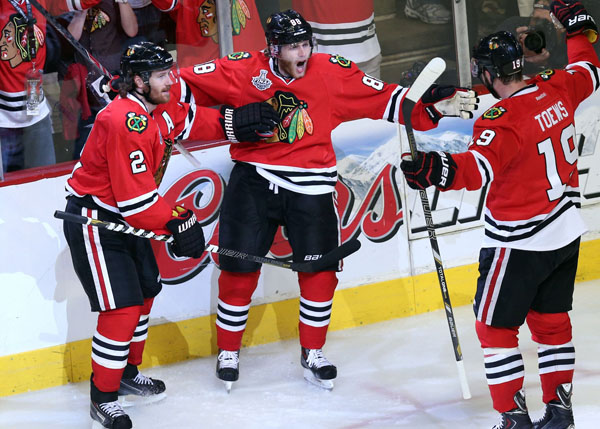 Following the previous three Stanley Cup victories by the Chicago Blackhawks within the last seven years, the time for the teams in the NHL to battle for the Cup is almost here. For now, the regular season for the Hawks is in full swing with a current record of 12 wins, 10 losses and 5 ties and a total of 37 games.
With the return of experienced players such as captain Jonathan Toews, defenseman Brent Seabrook, and winger Marian Hossa, along with the recruitment of new players joining the effort, the team is currently placed 20th overall  in the Central Division. The Hawks are currently trailing the Minnesota Wild (19th place) by one game win.
Leading scorer from the Hawks and placed 25th overall for most goals in the league is left-winger Patrick Kane. He has a total of 27 points for the Hawks so far.
Last Saturday, the Hawks faced the Florida Panthers and lossed with a score of 2-3. Goals by the Hawks were scored by defensemen Cody Franson and left-winger Brandon Saad.
We aren't at the top right now, but that's not to say we won't be by the end of the season.
Given the Blackhawks current record, it may seem like the time for fans to start worrying, but our Hawks always seem to find a way not to dissapoint their fans. Stay tuned throughout the Blackhawks' season; their next game is scheduled for Dec. 6th against the Washington Capitals at 7:00 p.m.