Law and Order: Fairytale Unit Plays Out To Be A Success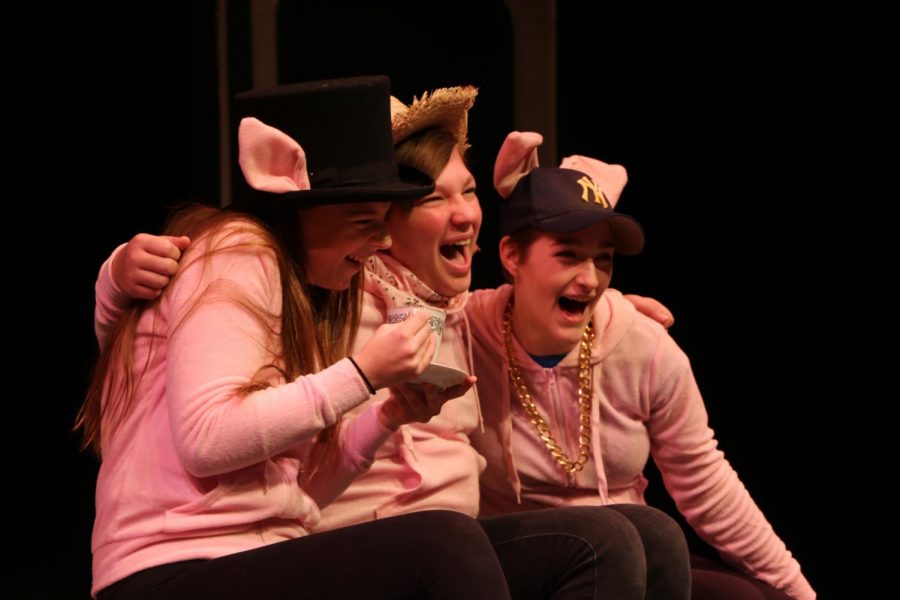 On Thursday, Nov. 30, Niles West Theatre students put on their first kid-friendly community performance for the 2017-18 school year. The play, "Law and Order: Fairytale Unit", was surely a success. The purpose of the play was written solely to get children involved- this was done by including many Disney characters, like Pinocchio and the Seven Dwarves.
The play did a captivating job, grabbing the younger children's attention, while also including adult humor to counteract the kid-friendly performance.
Many of the students who watched the play were impressed by their peers' performance. Junior Julia Matuszek, who worked as a part of crew for the costumes and props, was very involved with the play. She was extremely impressed by this performance and only had good things to say.
"I think the play was great — it was many of the casts first time ever performing for the Niles West Theatre, and they absolutely killed it. Every time I watched it, I couldn't stop laughing. The play was kind of like the movie 'Shrek' in the sense that it was for children, but there was adult humor snuck into some lines which were not only hilarious but entertaining," Matuszek said.
While Matuszek's opinion is based on the overall content of the play itself, Senior Kayla Figueroa's opinion was more based on the costumes and storyline.
"I really enjoyed the play. I loved how they created a play with characters from children's movies/stories like the Seven Dwarves and the three little pigs and the big bad wolf. The actors performed amazingly. Also, the costumes were very well made and the actors who played specific characters, like Pinocchio, had to maneuver their voices to sound like the real thing, and that was very well done," Figueroa said.
Overall, the reactions of the play itself were very positive, and the students who went to see it had nothing but positive remarks about it.