Sihah Reza: A Passion for Politics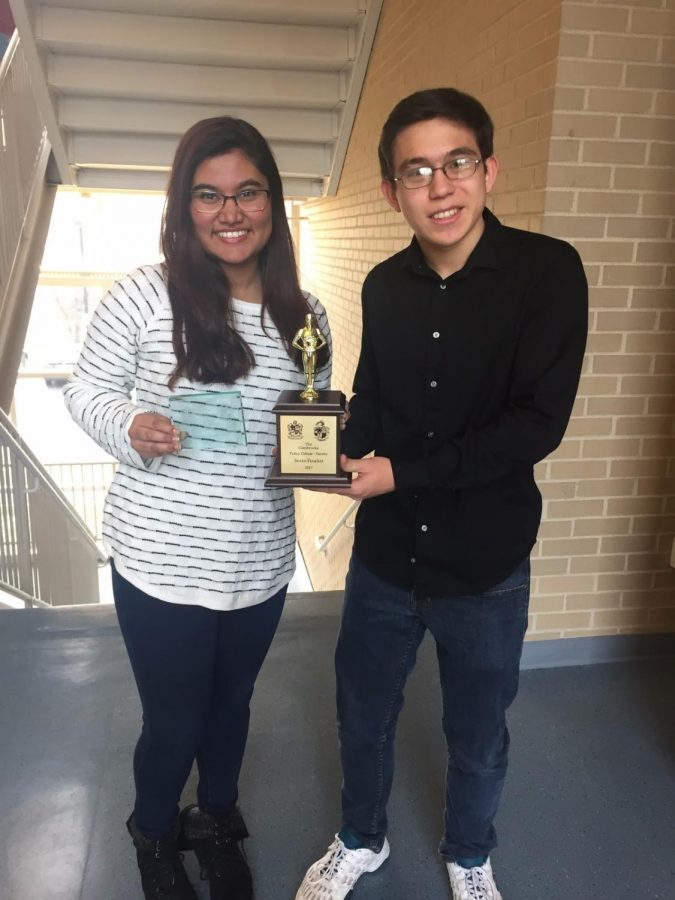 Being a member of the Niles West Debate Team has many benefits, and to many students, it is more than just another activity to beef up college applications. For senior Sihah Reza, debate has shaped her life here at West, and it offers her a platform to utilize her passion for politics.
"I continue to debate because I want to keep sharpening my public speaking skills in a competitive manner and learn," Reza said. "The more I got involved in debate, the more my views started changing, and the more I wanted to be able to vocalize what I think is right. I know debate is a way I can learn how to do that, so I keep competing."
Reza's close friend and teammate, senior Elizabeth Bennet, recognizes the unique skills that Reza brings to the debate team.
"Sihah's best qualities are her passion for her arguments and knowledge about a large variety of topics. Sihah chooses to often debate more about philosophical arguments- from post colonialist studies to critical race theories. This coupled with her passion for societal issues makes her an extremely powerful person, not only in debate rounds, but also in life," Bennett said. "Her knowledge of these topics means she always has a unique perspective on the world and is willing to defend her point of view."
Reza has a passion for conversing about different opinions with her peers and she aims to inform others of her political opinions and what she believes is right.
During her time on the team, Reza made a special connection with her coach, Eric Oddo.
"I love having Sihah on the debate team. Sihah keeps her peers and myself honest and makes sure we act with integrity, sensitivity, and professionalism in the debate community. She has a unique personality and always laughs and has a good time with the team when we travel for tournaments," Oddo said. "Sihah is an amazing persuasive speaker and has in-depth knowledge about advanced philosophical concepts. I really enjoy her willingness to educate other members of the team and teach them these complex theories."
Reza's love for debate stems from the competitive nature of the activity.
"My favorite part of debate is really just the act of debating itself and its competitive aspect. I think when you're forced to defend, explain, and confront your own arguments, you end up learning so much and get some wins in the process. That's really why I joined the activity in the first place: to learn, defend, and compete," Reza said.  "Some of my favorite parts of debate are being able to travel all over the country and making new friends."
Because she's graduating in a few months, Reza is in the midst of contemplating her options for where she could spend her next four years. After college, she plans to continue her passion for debate in the courtroom.
"I got accepted into some schools, but I haven't decided what university I'm going to yet. I'll be majoring in Political Science alongside another major- probably journalism, business, history, or communications. I hope to become a lawyer when I'm older, but I've been considering other career options as well," Reza said.