Album Review: Drake's Scary Hours EP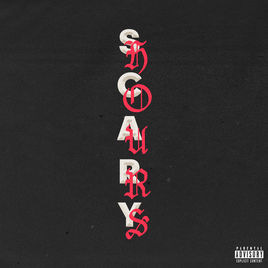 Last Friday, rap artist Drake finally released new music following his most recent album, More Life, which came out in March 2017. Drake has now put out two new singles under an EP titled Scary Hours.
The first single is called "God's Plan." Initially, it sounds exactly like Drake's classic sound. His lyrics are about his usual topics: relationships, success, and haters. The most memorable line is definitely, "She say, 'Do you love me?' I tell her, 'Only partly'. I only love my bed and my momma, I'm sorry."  The EP has been out for five days and people have already snatched that line for their Instagram captions. Even though this song sounds really similar to a good amount of Drake's old songs, it's still a hit because of its catchy lyrics and upbeat sound. Drake raps about his come up to greatness with sparks of energy. The song makes you want to dance, as well as work hard to get to where you want to be.
"Diplomatic Immunity" is the second single on the EP. Compared to "God's Plan," this song has an extremely different sound to it. The single is softer, with a more orchestra-like sound. Drake raps about his successes, working his way to the top, and dismissing those who stand in his way. It's difficult to chose one specific line that stands out because Drake adds a lot of celebrity and historical references. The lyrics talk about a portion of Drake's life, and what has happened to him in the past few years. This particular song is said to be a continuation of Drake's last album, More Life. He picks up where he left off, rapping about his journey to success.
Scary Hours is a mere seven to eight minutes long, barely an EP, but Drake makes it work. The EP resonates the old sound Drake had, bringing back his "feels" music. The sound is familiar and connects with his album Take Care, which he released back in 2011. His recent hits such as "One Dance" and "Hotline Bling" have leaned toward a more pop sound, but with the release of this EP, Drake proves that he can still release rap hits.
Overall, Drake's EP was pretty decent. It was a little on the short side, considering it was only two songs long, but Drake didn't disappoint with the quality of songs. "Diplomatic Immunity" is more of a relaxed song that you can drive and vibe to, where as "God's Plan" is a bop to dance to and yell the lyrics at the top of your lungs. Scary Hours is Drake's first drop in 2018, and so far we're here for it.