Feeder Band Students to Participate in Jr. High Band Day and Concert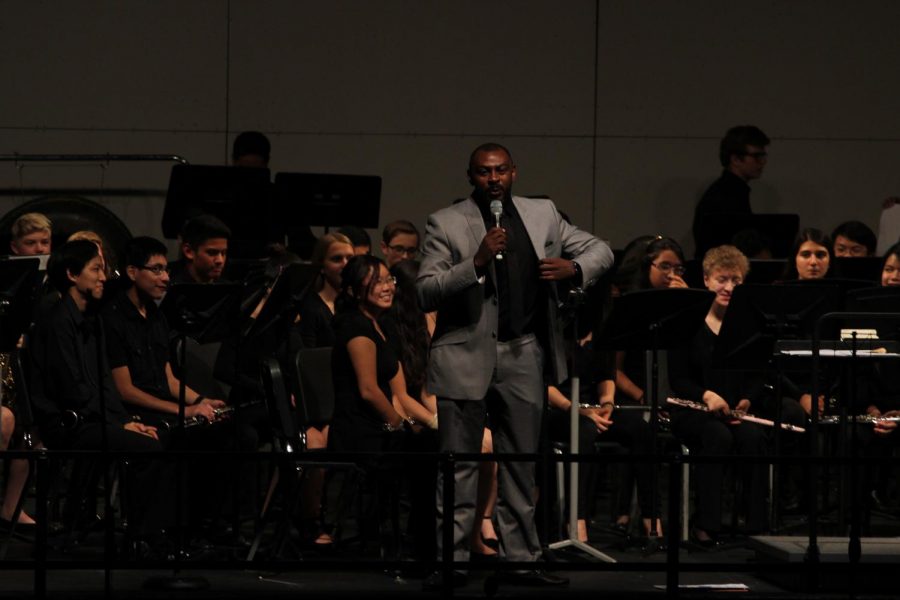 This Friday, Jan. 19, band students from all four of Niles West's feeder schools will come to Niles West to partake in the annual Jr. High Band Day. The students will spend the day working with many of West's band teachers, guest conductors, and top high school band students. Their work will culminate to a concert that will be held at 5:00 p.m. in the Robert L. Johnson auditorium on the same night.
Jr. High Band Day is an exciting, all-day event for young band students to immerse themselves in West's band program. Senior and Symphonic Winds band member Michael Rohn believes the experience will allow students to see what high school band is all about.
"The students will be spending the whole day with Mr. Johnson and the rest of the music crew, preparing for a concert that same day," he explained. "The catch is that they're receiving the music that very day, so throughout sectionals and rehearsals, they will build a concert from the bottom up in just one day. It's pretty neat."
According to band director Justin Johnson, the department takes the event seriously when it comes to giving these students an exciting first experience with the Niles West band program.
"[Jr. High Band Day] brings together an honor ensemble of eighth graders and a few seventh graders," Johnson said. "They'll get to play with a guest conductor, and the top band [Symphonic Winds] will also be playing in the concert. It's a good experience for the kids to be playing, and they also get to meet some of the band students they might be playing with in the next few years."
Senior Christine Kim remembers participating in the same event back when she was in eighth grade.
"It was cool to be able to meet new people who were all interested in music and worked so hard to improve," Kim said.
The ultimate goal of the event is not only to teach the music and hone the young band students' musical abilities in one day, but to inspire them to continue with their musical careers in the coming years.
"Aside from challenging the kids, [Jr. High Band Day] is kind of supposed to be a day to have the incoming band kids warm up to the idea of what band will be like in high school," Rohn said. "Being able to see and play with the best of West's bands can show them that it is worth it to stay with a musical instrument throughout high school."