Girls Athlete of the Month: Winter Edition #2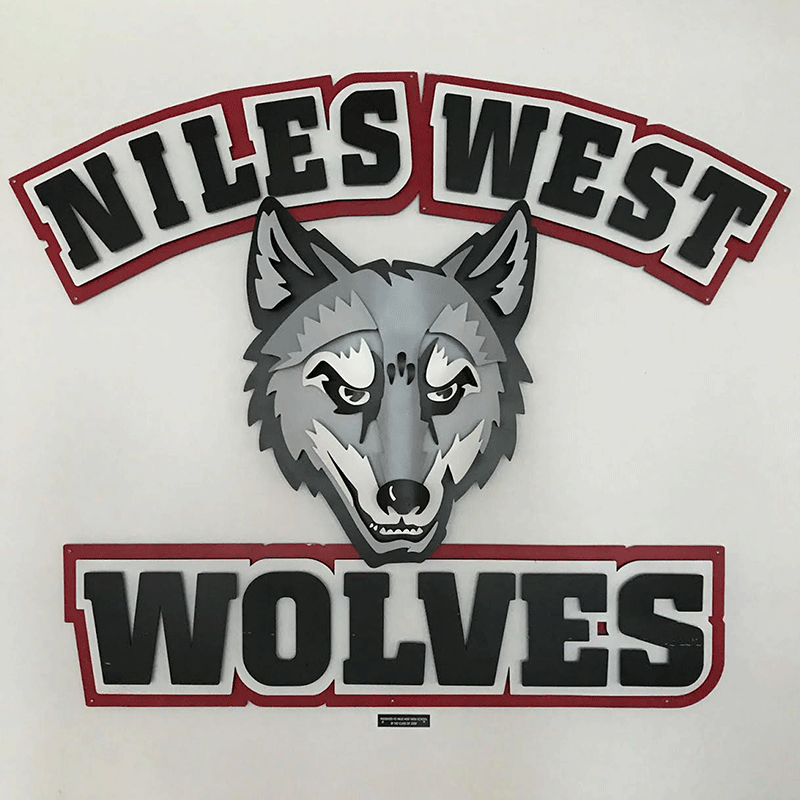 "Leader of the Pack" is a series of articles recognizing Niles West athletes for their athletic, academic, and personal achievements. Nominations are accepted from coaches of both boys and girls athletic teams each season. These athletes not only excel in their sports, but they also display positive leadership, good sportsmanship, and academic integrity.
Your nominees for January are: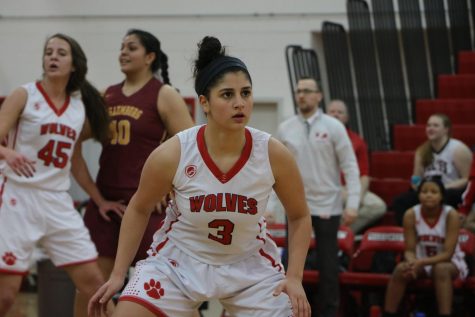 Lidia Fakhoury (girls basketball): Two-year varsity basketball player Lidia Fakhoury sprints down the court, ball in hand, straight towards the hoop, the defenders on the opposing team rushing to catch her. With one quick and fluid motion, Fakhoury makes the layup, making it all look too easy to score two points more points for her team. A captain on the varsity team as a junior, Fakhoury believes that the most important part of a team is the aspect of working together and being there for each other. "I think I do whatever it takes to make my team the best that we can be. Every day just coming in with a positive attitude and a positive mindset I think helps the team. I have the opportunity of being a captain on the team this year, and I just try uplifting my teammates whatever the case may be because that is what being a team is all about," Fakhoury said.
Christina Lee (co-ed cheerleading): As the halftime buzzer blares through the main gym, that is the cue for the Niles West co-ed cheerleading team to get into formation. Standing front and center is senior captain Christina Lee. The team performs without a hitch in perfect and impressive unison, leaving the audience in awe. A three-year varsity athlete, member of the national honor society, and all-conference athlete in 2017, Lee has been a key contributor to the cheerleading team's victory at their annual invite here at Niles West. "I think I've gained so much from my time as an athlete at West, more than just my physical abilities. Cheer has taught me what it means to have discipline, drive, and perseverance which I'm able to use on both the mat and in the classroom. As a person, I can honestly say I am a completely different person than I was freshman year. My first year in high school, I was extremely timid and soft-spoken but as a senior, I'm a leader and I am not afraid to speak out," Lee said.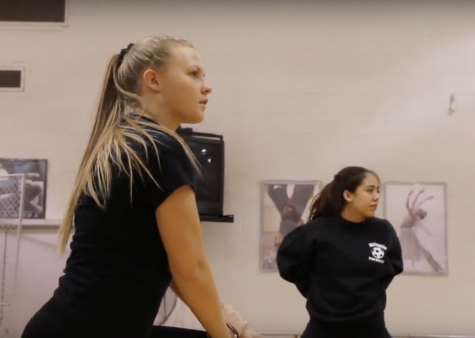 Susie Giffen (girls poms): Winter time is competition season for the girls' poms team. Taking a break from football halftime shows, the girls take the stage instead. The pom's team walks out on stage, the lights blinding them, and leading the team is junior Susie Giffen. A leader in the performance and clearly a standout based on ability, Giffen has been on the pom's team for two years as well as being on the Niles West honor roll. Being in a varsity sport at Niles West has affected Giffen in many ways but mainly time management and what it means to be a team have been huge contributions to her personality. "The Niles West Dance team requires a lot of effort and time to make it look the way it does," Giffen said. "As a person, athletics at Niles West have made me more confident and made me want to push myself as a student more because of that determination I get from dance. As an athlete, the self-improvement work ethic is what I have learned from dancing at Niles West. It shouldn't be a competition between your teammates, the only person you should try to be better than is yourself because, in the end, the team is all working towards the same goal."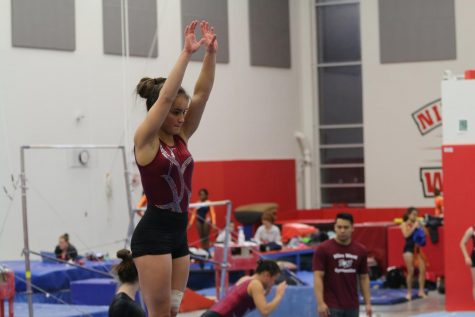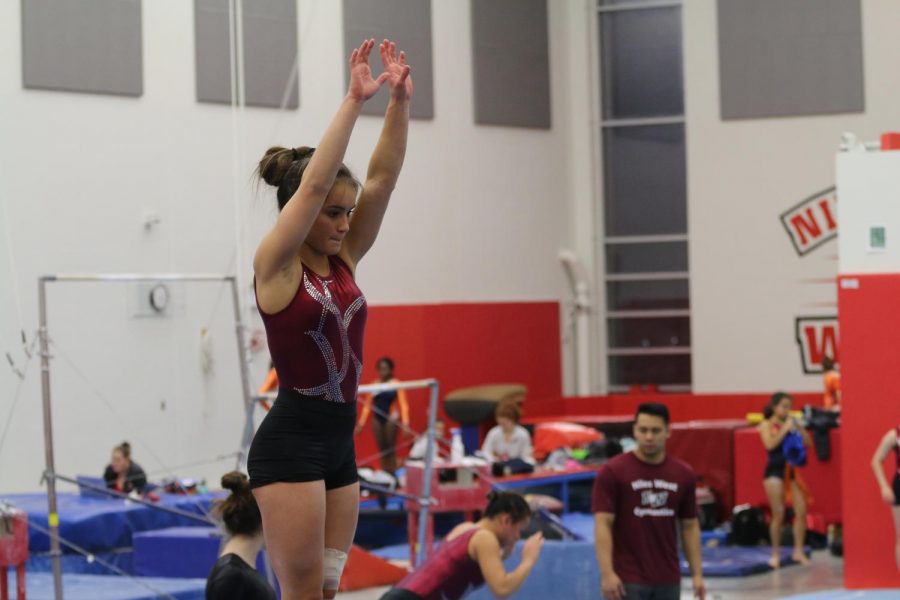 Jasmine Dirks (girls gymnastics): Taking a deep breath, junior Jasmine Dirks gets ready to perform her routine on the beam, one of her best events. Keeping her feet pointed and legs straight, Dirks does her best to perform her routine cleanly and stick the landing. Dirks performs to the best of her ability and receives nearly perfect scores form the row of judges examining her routine. Being on varsity since her freshman year and having competed in the state competition multiple times, Dirks believes she is a leader on the team based on her experience with the sport and her work ethic.
The poll for athlete of the month will close on Thursday, Feb. 2 at 12:00 p.m.
Loading ...