District Plans to Alter Mission Statement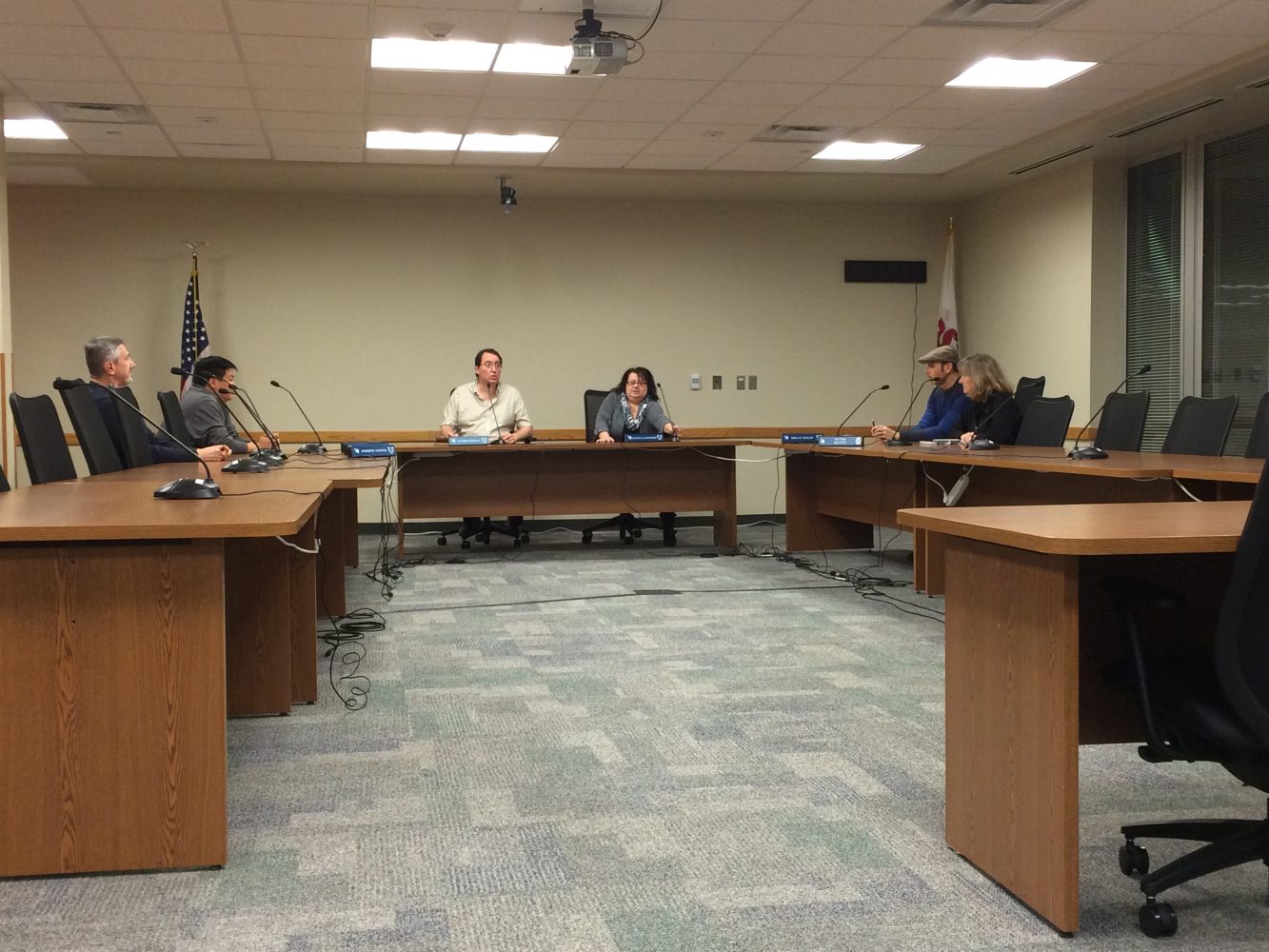 The District 219 Board of Education discussed possible alterations to the district's mission statement at on Tuesday, Jan. 23.
The necessity of altering the statement comes from superintendent Steven Isoye's SWOT analysis that was conducted in his first year as a superintendent. In his analysis, he recommended that the board provide an improved, concise statement of the district's mission by March of 2017.
"Based on the alignment of the SWOT themes and directional statements with the strategic plan; the directional statements clearly indicate the need for a discussion about the mission of the district," Isoye wrote in his analysis. "The Board of Education must articulate the Mission Statement with greater clarity about the direction and aim of the district. This requires putting the essence of the core belief and values in a concise statement of operation."
The current District 219 mission statement reads as follows:
The purpose of District 219 is to provide an equitable, student-focused learning environment where every student graduates prepared and ready for college. 
Isoye's proposed changes include the addition of making the school an environment where diversity is embraced and all students' needs are met, while also removing any mention of college readiness. The proposed statement reads as follows:
D219 is committed to providing an equitable learning environment that embraces diversity and individual student needs; while preparing students to achieve their full potential as a part of our global community. 
The board discussed whether the mission statement should be modified to end following the word "potential," a suggestion that Isoye received. According to Vice President of the Board Joseph Nowik, who offered the criticism, the addition of "as a part of our global community" seemed too centered around college.
"In my mind's eye, with mission statements, when I've seen this kind of phraseology, it seems to have a college-centric focus that college readiness is weighted to be a part of our global community," Nowik said. "I want there to be no mistake that what we're trying to do here is provide students those opportunities, whether they're in career or college, for whatever comes next."
Despite students not being required to attend college, President of the Board, David Ko, added that students should be prepared to take their education to a higher level if they wish to do so.
"I believe that all seven of us believe that career-readiness is an important step. Not that everyone is expected to go to college or should go to college," Ko said. "In some of the conversations I've had with some of the administrators, even if they choose to go to the career path, we want our children and our kids in this district to be ready and able to go to college, and take post-secondary educational courses to help achieve them to their next level and their next step."
Secretary Pro Tem Linda Lampert provided her approval of the remaining global community addition because it showed the district being progressive.
"I have to say that global community and global citizen is a big buzzword now," Lampart said. "I think it would show progressiveness on our part."
Ultimately, Nowik noted that the statement indicates the importance of having students leave school as knowledgeable citizens of society.
"For me, that statement meant more than just preparing our students academically," Nowik said. "I think it was an effort to try to make sure that our students left institutions like Niles North and Niles West as holistic citizens, ones who are knowledgeable socially, culturally, and environmentally."
Though the modifications have not been entirely finalized, the Board will now follow a rollout plan to introduce the statement to the public. Despite this, the renewal of the older mission statement is due for 2019.